Recover Google account, find out how to recover Gmail password

Google is pretty good with providing its users with the ways to recover their data, Gmail password recovery is a breeze if you provided enough security information during account registration. The first thing you want to try is go to Google's Account Recovery page. Choose the "I don't know my password" option and enter your Gmail address, click on Continue.
If you have linked a phone number to your Gmail account, you can request a verification code sent in a text message or you can answer security questions under "Verify your identity" menu option.
When you have forgotten your email address and haven't set up any recovery information such as a phone number or security questions, you may still be able to find your username in case you have recently used your email account in web browser. Search your web browser history for Inbox or Gmail to see if it reveals your address.
In case you don't have access to your recovery email, phone, or other option you may still be able to recover Gmail password by manually verifying your identity. First thing you need to do is visit the Google Account Recovery page. There enter your email address and click "Continue". Click "I don't know" option for the password and choose the "Verify your identity" option, which is a really small link under all other available options. Answer all the questions to the best of your knowledge and if you are able to provide the information that is accurate enough you'll get a successful Google account recovery.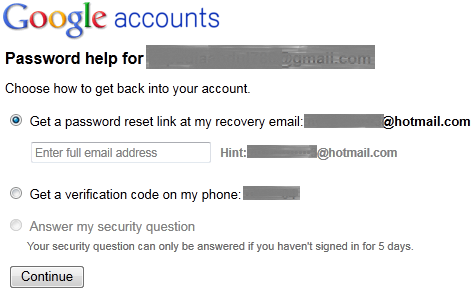 With work Google accounts it may be easier as you can contact the administrator of your domain to reset your password and get your account back.
The best Google accounts recovery method is naturally never losing any data. So how to ensure a 100% Gmail recovery? We suggest you using data protection and recovery app that can keep track on your file operations and can recover lost data effortlessly. Disk Drill is a brilliant recovery app that offers free protection for all your accounts and external and internal data storages. Let us stress this – protection and recovering protected data is free with Disk Drill for Mac!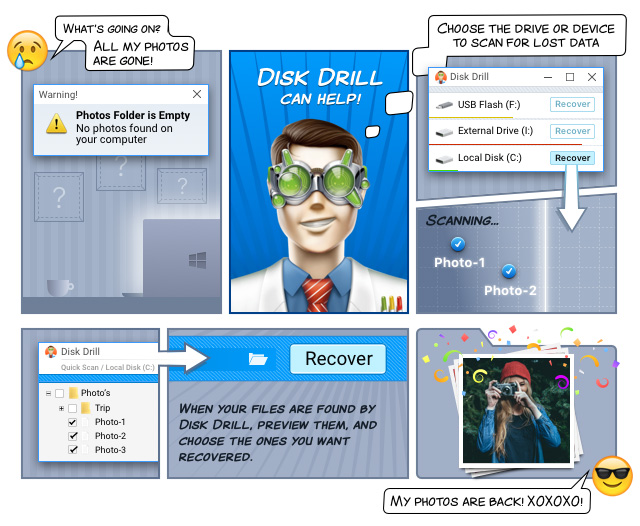 Disk Drill takes care of your disk health, monitors it closely and will warn you if there is a possibility of any disk failure. It lets you find duplicate files, clean some disk space and offers reliable backups. Additionally to Gmail recovery you can benefit from laptops and desktops, iPhone/iPad/iPod, Digital cameras, internal & external hard drives, USB flash drives, and Android devices (rooted) recovery.
Google account recovery help and how to recover Gmail password. g.co/recover
updated:
November 23, 2017
author: