For most people, the iPhone has replaced both the point-and-shoot camera and the camcorder. Our smartphones are with us everywhere we go, they allow us to instantly share the picture we take with friends and family, upload them on social media websites, and make quick edits without turning on the computer.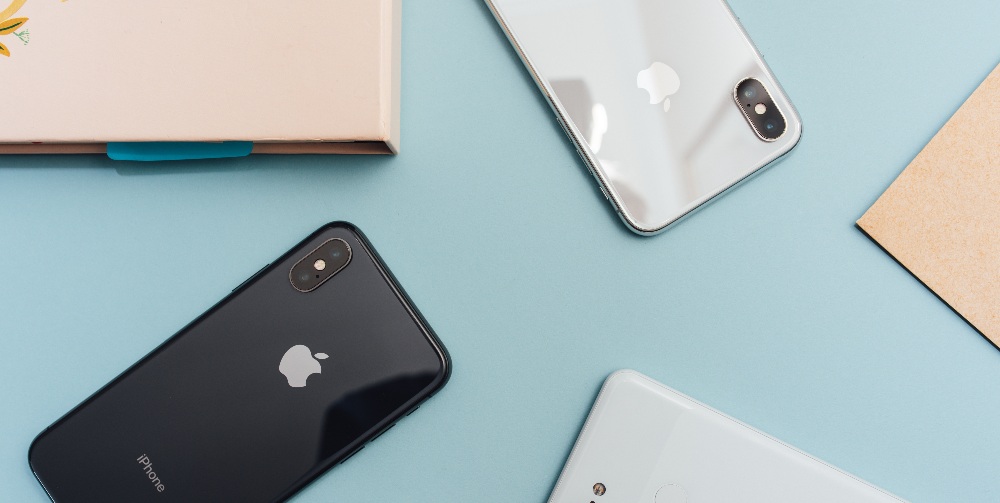 But smartphones are also very fragile, and they are becoming an increasingly common target of hackers and malware — the iPhone not being an exception. A 64 GB iPhone can store around 15,000 pictures, depending on your image quality settings. The stored pictures commonly include memories from family events, fun adventures with friends, selfies with sentimental value, and much more. Losing these pictures can feel like losing a piece of yourself, so you must do whatever you can to protect them.
This guide teaches basic iPhone photo management techniques and lists the best tools for photo recovery iPhone users should know about.
How to Recover Deleted Photos iPhone
When you accidentally delete a picture on your iPhone, it's not the end of the world. Apple knows that mistakes happen, and they've made sure to minimize their consequences. All deleted pictures on iOS devices are automatically moved into the Recently Deleted album. They stay in this album for 30 days before they are finally deleted. The Recently Deleted album cannot be disabled, but it can be quickly erased, which may come in handy if you want to get rid of embarrassing photos.
To access the Recently Deleted album:
Open the Photos app.
Tap on Albums.
Select Recently Deleted.
Notice how all pictures have a day count on them. As you might have guessed, this day count informs you about in how many days the pictures will be deleted.
What if it's already too late and your pictures are gone? Then you need a third-party data recovery solution that supports the iPhone. We wholeheartedly recommend Disk Drill, which is a sophisticated data recovery suite that has a lot in common with the iPhone and all Apple products in general.
Just like the iPhone, Disk Drill is easy to use, requiring no expert knowledge nor any time spend on lengthy, boring manuals. Despite its simplicity, this premium data recovery solution can help you recover deleted photos iPhone 6, 6s, 7, 8, X, 11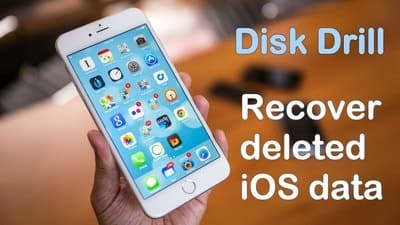 Connect your iPhone to your computer.
Launch Disk Drill.
Select your iPhone and click on the Recover button.
Data recovery with Disk Drill is fully automated, so you can kick back and relax until Disk Drill finds your deleted pictures and presents them to you for review. You just select which pictures you would like to recover and choose where Disk Drill should place them.
iPhone Photo Management Tips
When taking photos using the iPhone, it pays off to be organized. It's so easy to press the shutter button multiple times in a row to make sure that one of the many photos you take will end up looking great, but doing so quickly creates a huge mess of duplicate pictures. At the end of the every day or every photo session, go through the photos you've taken and carefully delete everything you don't intend on keeping. It's best to avoid deleting photos in bulk as you can easily make a mistake and delete your entire collection in a blink of an eye.
Don't let your photos sit on your iPhone for too long without being synchronized. Apple has made it very easy for iPhone users to keep all data synchronized using iTunes. Just connect your iPhone to your computer, fire up iTunes, and press the Sync button. You can even synchronize over Wi-Fi.
As great as the manual synchronization using iTunes is, nothing beats cloud-based photo backup solutions, which work in the background and upload your photos as soon as you take them, either over Wi-Fi or using cellular data. Once installed and configured, you can safely forget about your cloud photo backup app, knowing everything is taken care off. If something happens to your iPhone, all your pictures and videos will be stored safely in the cloud. What's more, the copies backed up in the cloud can be accessed from any device connected to the Internet, and entire photo albums can be shared with friends and family with a few clicks.
Top 6 Best iPhone Photo Backup Solutions
For your convenience, you've selected our favorite iPhone photo backup solutions. With them, you will never again experience what it's like to lose valuable memories.
Apple customers who sign up for iCloud, Apple's cloud backup solution, automatically receive 5 GB of free storage space. Additional storage space starts at $0.99 a month for 50 GB, making iCloud one of the most affordable photo backup solutions on the market.
The beauty of iCloud lies in its simplicity. There's no need to download additional apps or create a user account with another company. iCloud can be activated right from the Settings app from the iCloud settings menu. Once synchronized, all photos in your iCloud will be accessible from the Photos app on your Mac computer or a photo folder on your PC.
What would you think if we told you that you can get unlimited secure cloud storage for your photos for free? You would most likely think there must be some catch, right? Well, there sort of is. Google really gives all users who decide to sign up for Google Photos unlimited free storage space, but only if they opt to store photos and videos in what Google calls "High quality." This means 4,000 X 4,000 pixels, or up to 16 MP. If you ask us, that's actually pretty generous from Google, especially considering that they also give out 15 GB of free storage space for photos in their original quality. The only caveat is that this space is used across all Google services, such as Google Drive
and Gmail.
While the basic OneDrive plan includes only 5 GB of free storage space for photos and other files, those who purchase Office 365, Microsoft's pack of office applications, can enjoy 1 TB of storage space. Coming from Microsoft, it's no surprise that OneDrive integrates well with the Windows operating system, presenting itself as a regular folder.
Every Dropbox Basic account comes only with 5 GB of free storage space, but additional storage space can be purchased either on a monthly or yearly basis. Dropbox is perhaps the most recognized name in the cloud backup space and for a good reason. Native clients are available for virtually all operating systems and devices, and the service itself works flawlessly. Besides photo and video synchronization, Dropbox supports online collaboration, file sharing, offline access, and document scanning.
Prime Photos from Amazon is an excellent service for Amazon Prime customer, who get unlimited storage space for photos as part of their Prime membership. The service supports automatic photo synchronization, sharing, and filtering by keyboard or location, just to name a few desirable features. Given Amazon's size and position, it's safe to say that you're guaranteed that you'll be able to access your pictures even 5 years from now, which can't be said about many small cloud photo backup services.
Adobe's cloud photo backup solution doesn't come with the largest amount of free storage space nor is the easiest to use. It is, however, the most convenient solution for avoid photographers whose workflow relies on Adobe Photoshop, Adobe Lightroom, or other products in the Adobe family of creative applications. From the moment you snap a photo using your iPhone, it takes just a few seconds before it's automatically uploaded to Adobe's cloud and available directly from your copy of Photoshop or Lightroom.
Conclusion
It's possible to use the iPhone with confidence both for taking pictures and for their storage. However, it's necessary to keep in mind that, just like most smartphones, the iPhone isn't bulletproof. If you accidentally delete pictures and find out about it only after they've been automatically purged from the Recently Deleted folder, you need to download a third-party data recovery solution such as Disk Drill, which also supports data recovery from Android devices and computers running both the Windows operating system and macOS.
But even Disk Drill can't help you get your photos back if you smash or lose your iPhone. The only thing that can help you is a cloud back solution such as iCloud or Google Photos.
.updated:
June 3, 2021
author: