The marketplace is flooded with great data recovery software to recover corrupted, deleted or inaccessible data. Such software can recover user-stored and system-created data of several file types, and some can even retrieve system folders. 
Wise Data Recovery is a prominent player in the sea of data recovery tools. However, to overcome some shortcomings, many seek an alternative to this tool, and we are here to help you make that perfect choice.
What is Wise Data Recovery?
Wise Data Recovery helps retrieve lost files from internal and external storage devices. Whether you have accidentally deleted files or can't see them in your File Explorer when you open your hard drive or USB drive, Wise Data Recovery can try to find and restore them.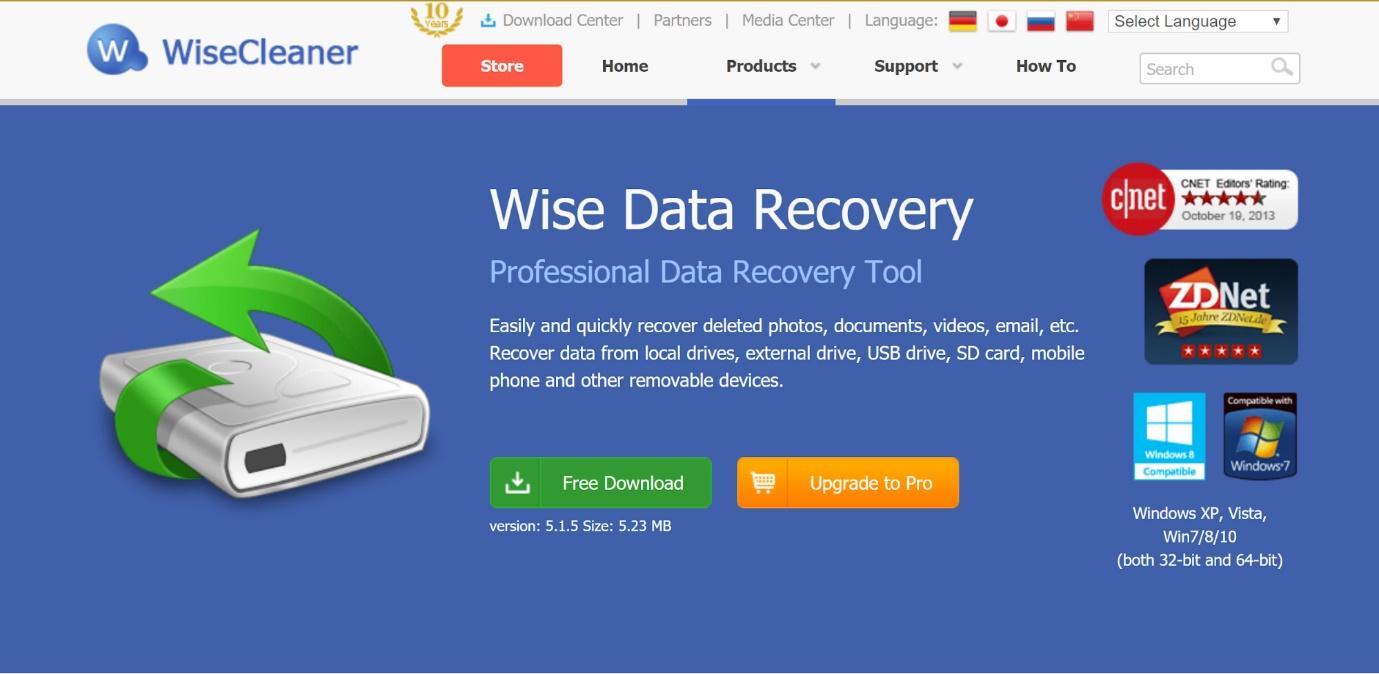 👍 What we like:
Wise data recovery's quick scan has an advanced inbuilt algorithm to scan the hard drive within seconds. 
Its advanced search feature allows users to input multiple custom file extensions to filter the search results quickly. This eases the process of mixed searches that can find images, documents, and video files at once.
Analysis of the possibility of recovering found files, thus giving an estimate of the recovery success. 
Intuitive layout combined with an optimal scanning and restoration speed.
👎 Cons:
Despite such robust features, Wise Data Recovery has its drawbacks:
Unable to restore a large percentage of deleted files that it detects. Thus, although it finds your files, it cannot retrieve them, which is a colossal failure. 
Does not maintain the original folder structure of recovered files, which can be very annoying and confusing to users.
Lacks a help button for new users that might help you when you are stuck or in doubt. 
Auto-checks boxes to download other programs. Thus, other programs might sneak into your PC.
Our team believes that there are better alternatives to Wise, which have Wise's full compatibility and so much more.
Exploring the Top 5 Wise Data Recovery Alternatives
Disk Drill ranks very high among the most popular and reliable recovery software. 
Not only does it recover lost data from all kinds of storage disks, but it also comes bundled with Recovery Vault that protects your files from accidental deletion. Besides supporting most storage devices, file types, and file systems, it runs on most major OS, including iOS and Android.
Several other features include disk cleanup, duplicate file finder, and disk space usage visualizers. It also provides bootable data recovery drives, byte-to-byte backups, disk health monitoring, and more. 
Main features:
Powerful algorithms optimized for data recovery offers quick and deep scans to suit user needs.
Compatible with several file systems including FAT32, exFAT, NTFS, A.P.F.S., and ext2/ext3/ext4.
Compatible with most file types for documents, media, and other kinds of data.
Automatic scan scheduling.
Scans for lost partitions .
Scans R.A.W. devices.
Intuitive user interface with Wizard-like interface to guide users through data recovery.
To get an idea of how accessible Disk Drill is, here is a demonstration of the data recovery process:
Step #1 Download and Install Disk Drill
Download and install from here. The free version allows you to recover up to 500 MB of data. Besides this, Disk Drill gives you permanent access to the extra data protection tools included in the bundle.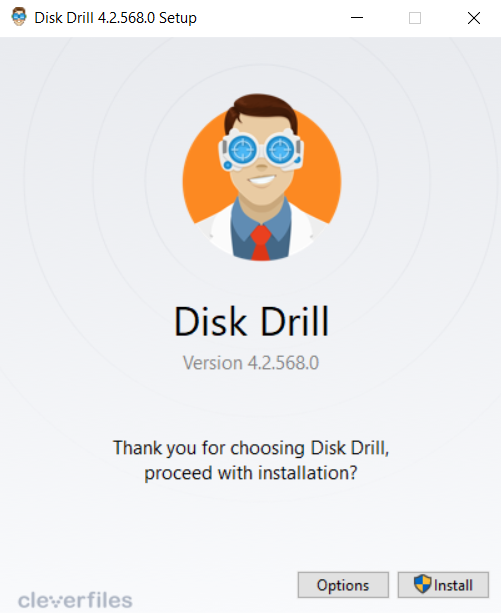 Step #2 Choose the location and recovery method
When you open Disk Drill, you must select the disk or device that contained the lost data. Here, you can choose a specific recovery method with the drop-down menu on the bottom right corner of the screen.
By default, Disk Drill employs all recovery methods. However, if you want a fast, superficial scan, select Quick Scan. On the other hand, the Deep scan will take longer but scan your files more comprehensively. The default method of scanning the whole drive using all recovery methods offers better results in terms of finding more files.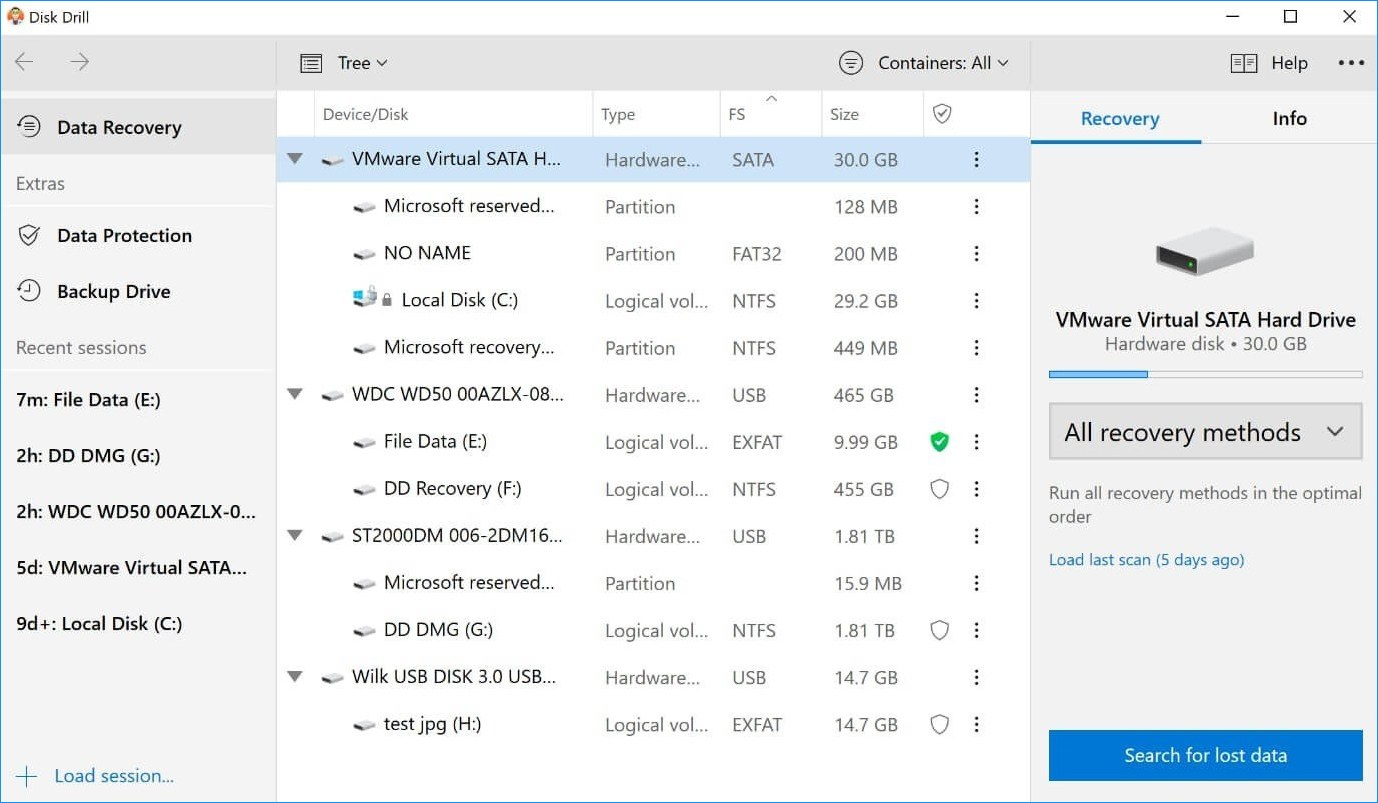 Step #3 Start scanning for lost data
Select the location and recovery method. Now, you are all set to initiate the recovery process. Click on "Search for lost data" to trigger the scanning algorithms to locate your deleted data.
Step #4 Wait for scans to complete
While Disk Drill runs its scans, you can see a progress bar at the top of your screen. Additionally, you can also check out the number and size of files found. Disk Drill offers you the choice of pausing the scan at any time, which is very useful if you find the files you have been looking for. On the other hand, it is best to let the scan complete when recovering an entire drive.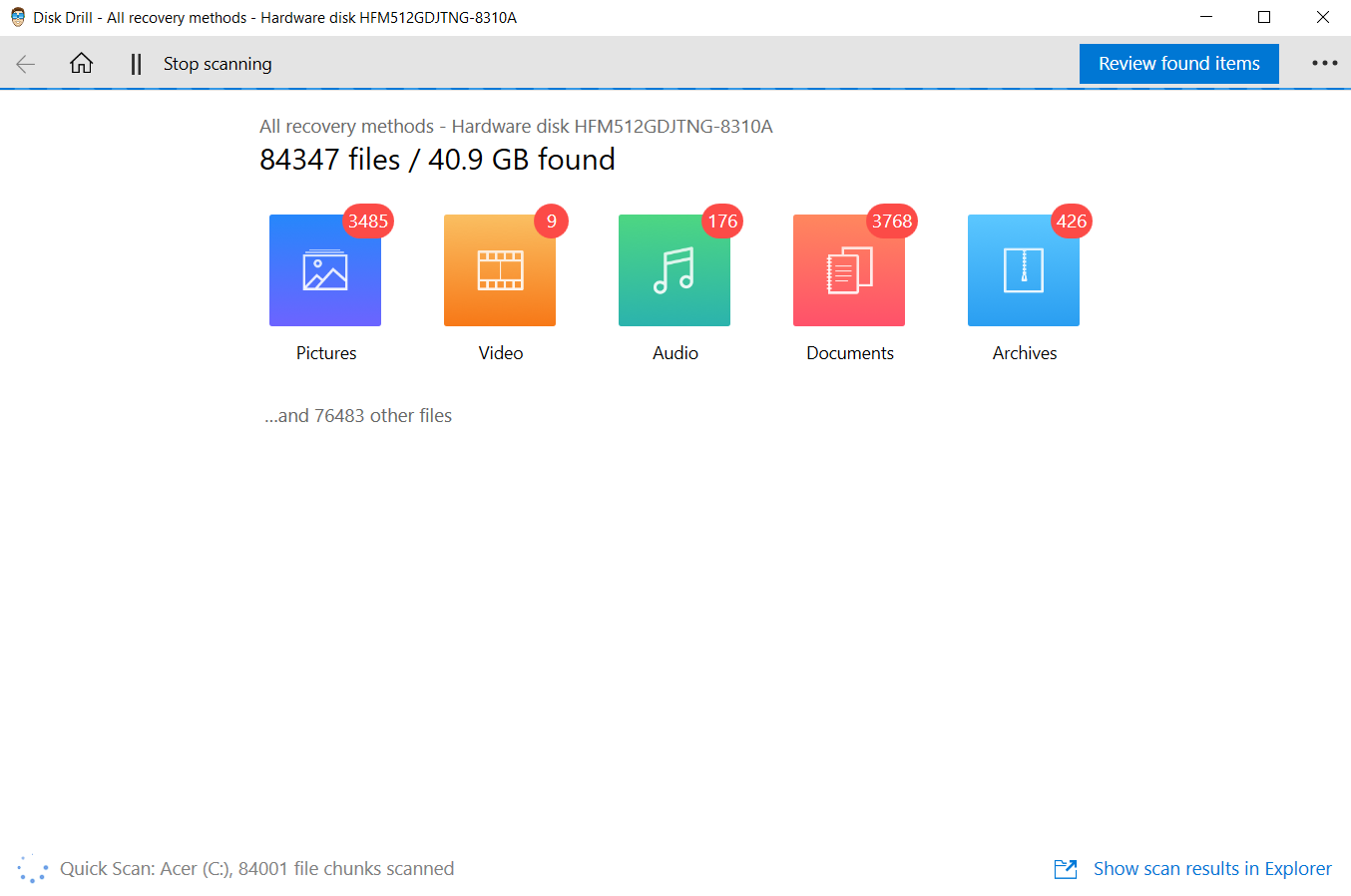 Step #5 Select files to recover
Whether you pause the scan or wait for it to complete, Disk Drill will show you a list of files you can recover. You can now select the files you want to recover using advanced filters or by selecting "Recover All" to restore all found files.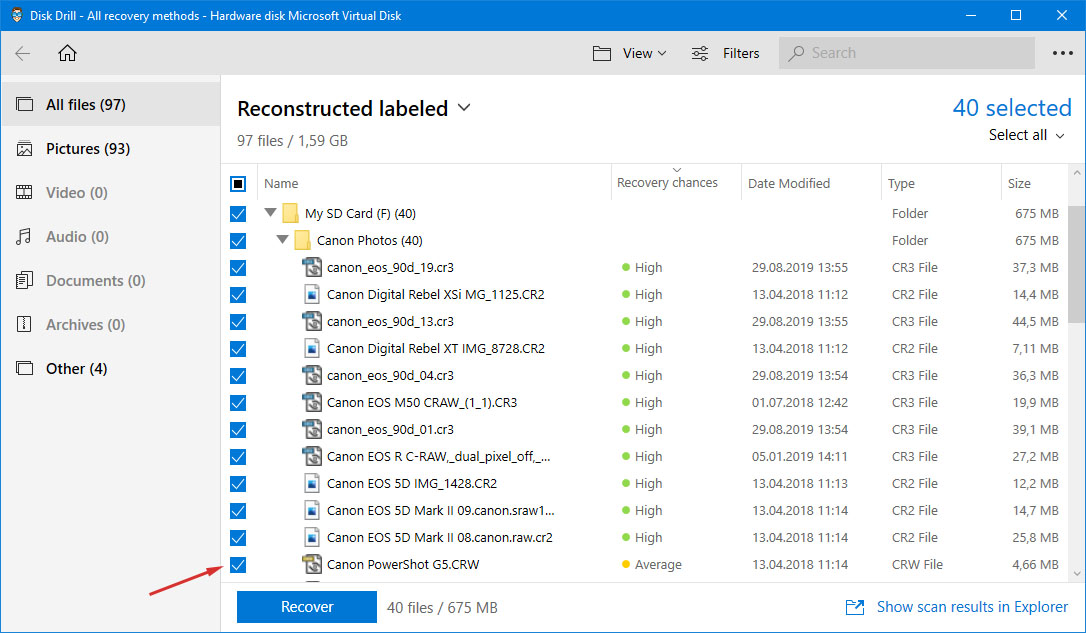 Step #6 Recover deleted data
Once you select files for recovery, click on "Recover." Now, you must choose a recovery location for the data. Make sure not to use the same disk that contained the lost files. This can cause file corruption or data overwriting during recovery. Then, click OK.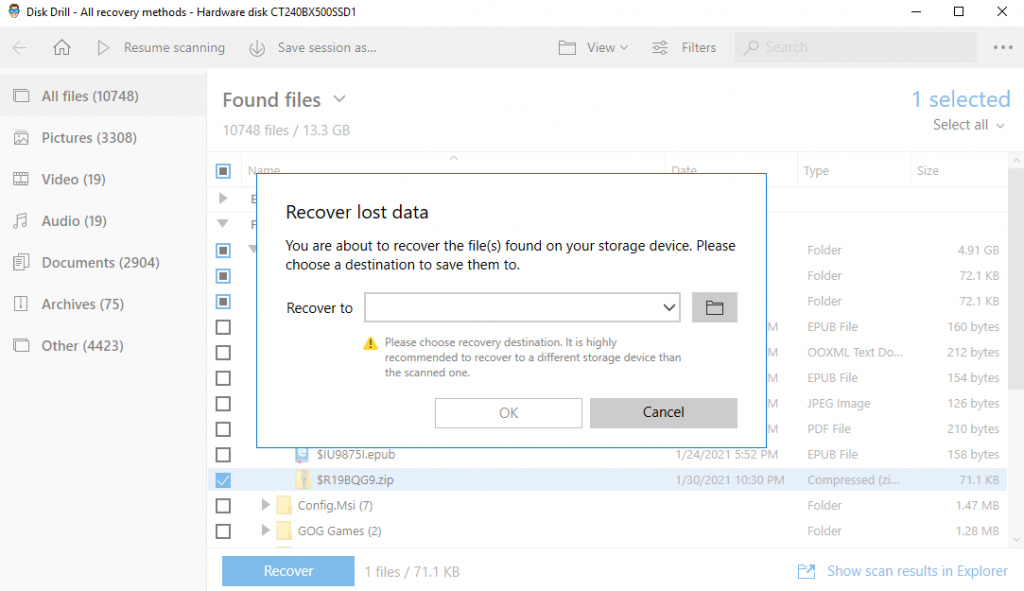 Once this process is complete, you can access your files.
👍 What we like:
Apart from the noteworthy features mentioned earlier, here are some more great pointers:
Recovery Vault makes it possible to recover deleted files and their properties such as original filename, location, etc.
It includes powerful S.M.A.R.T. disk monitoring right out of the box that helps you monitor your disk's hardware status and get automatic notifications of potential failures or other issues.
If a disk or partition fails, you can quickly back it up into a disk image with Disk Drill and mount it later for recovery.
👎 Cons:
For the free version, there is limited customer support. However, there is little to no need for customer support for most users as the software has been tested extensively. 
It does not work on phones. This can be a problem, but Disk Drill can recover data from these devices when connected to a computer as external storage.
The deep scanning algorithms might be time-consuming. However, these are often needed when recovering files that other programs are unable to find.
Created by Piriform, this wizard option software helps Windows users retrieve a larger amount of data with each use. The wizard interface makes it very easy for users, as all they must do is answer the questions asked within the program. Based on answers to these, Recuva sets parameters automatically to scan, retrieve, and save files. 
Main features:
Undeletes files on your computer
It has a quick-start wizard
Scans deeply
Securely deletes files that you want to erase forever
Has a portable version
Full window O.S. support and many languages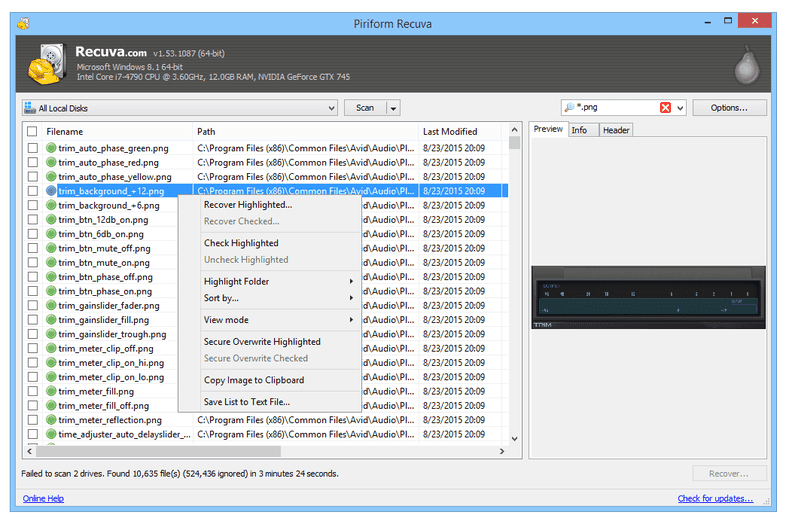 👍 What we like:
Safe, easy permanent deletion of files
Portable version can be used to recover internal hard drives easily
👎 Cons:
Free version has several features absent
The algorithms often miss identifying many files present at the same location.
R-Studio is a comprehensive data recovery software that can recover critical lost data. This tool works on local and network disks, even if the partitions are formatted or deleted. The parameter settings are flexible, which helps the user control data recovery.
However, the great power that R-Studio provides comes at the cost of a steep learning curve. It is completely text-based, making it very difficult to use for novices. 
Main features:
Preview files using a built-in hex editor
Open-source, and benefits from a bustling user forum

👍 What we like:
Mass file recovery.
In-depth and versatile search.
Sorting and filtering data using extensions.
Search for known file types.
Supports multiple languages.
Provides support for wizard-oriented interface and G.U.I. 
👎 Cons:
You need to spend time learning the program. It is not the pick-up-and-go platform as a scripting language.
Package versions and platform versions often do not align.
Severely buggy and the lack of official customer support can delay recovery times.
Wondershare Recoverit helps retrieve lost data from all types of Windows as well as Mac devices. Further, it is compatible with most storage media, including HDDs, S.S.D.s, external hard disks, Floppy Disks, USB flash drives, Memory cards, and digital cameras. 
Wondershare locates several file types ranging from photos, videos, documents, audio, and even emails. It also previews the found files to ease recovery. The software's advanced algorithm helps complete the process of Quick Scan in a matter of seconds.
Main features:
Advanced recovery features enable users to restore H.D., Ultra H.D., 4K, and 8K videos without data corruption
Can repair multiple videos of different formats simultaneously while providing free scanning and previewing before restoring them
Intuitive user interface
Crashed computer recovery to restore images, photoshop files, videos, and audio files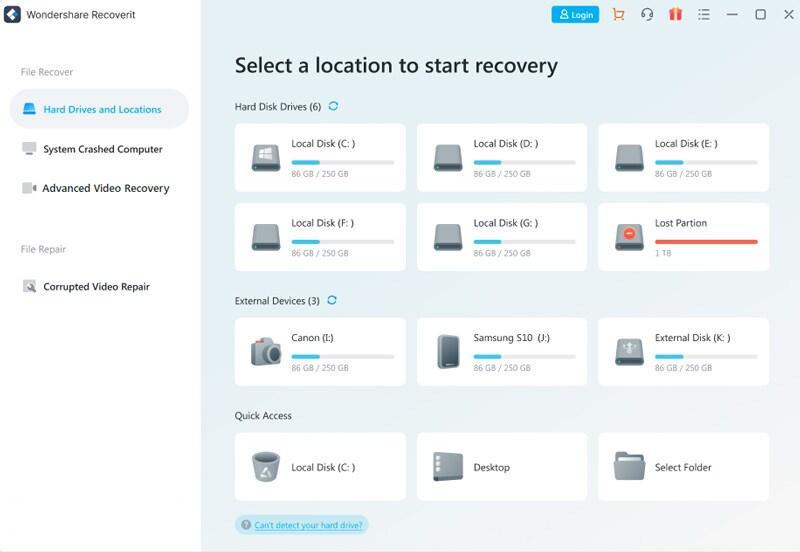 👍 What we like:
Recovers videos from formatted S.D. cards
Can recover accidental data deletion
Restores damaged files
👎 Cons:
Drive retrieval takes too long
Sometimes fails to detect the flash drive or the hard drive
Limited file preview
Scanning process is not smooth, often crashes
Recovered files might not function as intended
EaseUS data recovery wizard specializes in raw recovery, HDD/SDD recovery, format recovery, and partition recovery.
It is a technically advanced software capable of quickly retrieving all deleted, formatted, and inaccessible R.A.W. files on Windows XP/Vista/2003/2008/7/8/10. It has a great track record for restoring files embedded deep in the folder structure, making it one of the most sought-after recovery software. 
Main features:
Any type of storage drives can be restored
All types of files supported
Partition recovery
Deep level scanning
Recover deleted files
Bootable media emergency
Auto BAD sector skipping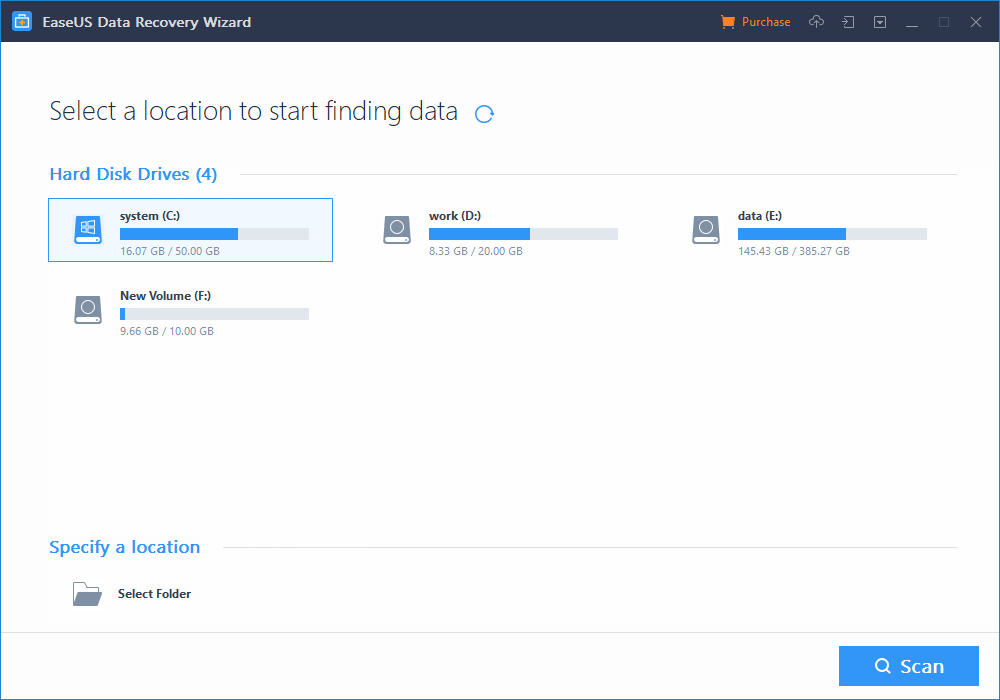 👍 What we like:
Straightforward and easy-to-use User Interface  
Faster scanning
Supports every type of storage device
No unwanted self-promotional ads
Multi-lingual support
Occupies less space
👎 Cons:
The scan gets stuck when it passes bad sectors
Only a single folder can be scanned at a time, not the entire disk
Only 500 MB of data can be recovered initially in the free version.
Conclusion
Wise Data Recovery appears to be feature-loaded. However, when it pitted against the better-known recovery software, it fails to make the cut. Even the simplest of the top five data recovery software fare far better than Wise.
💡 R-studio is the most powerful but comes at a high learning cost that is primarily unnecessary for most users. The other four software are great for new users, but Disk Drill emerges as a clear winner when we consider the features and ease of usage.
FAQs
In comparison with Wise, Disk Drill is far more feature-packed. Not only does it provide scanning levels for user comfort, but it also helps users create disk images that can serve as file backups. Further, Disk Drill comes armed with a bundle that protects your data from accidental deletion and file corruption.
Although Wise looks great on paper, it falls short of user expectations. Our top five Wise Data Recovery alternatives are:
Disk Drill
Recuva
R-Studio
Wondershare Recoverit
EaseUs. 
Choose any of these, and you will have found yourself a reliable, well-tested data recovery solution.