Follow the Wise Data Recovery Process with Disk Drill
According to computer experts, the data recovery process has three phases, which are usually known as the 3 Ds. They are:
Data restoration: the diagnosis of the problem and the necessary repairs.
Disk imaging: the creation of a duplicate that can be used as a backup, or as an extracting source.
Data retrieval: the restoration of the missing files.
Disk Drill helps the user in all 3 phases, be it with a Windows or a Mac computer. This tool comes in two editions: free and commercial. The difference is a 500MB limitation of recovered data in the free edition.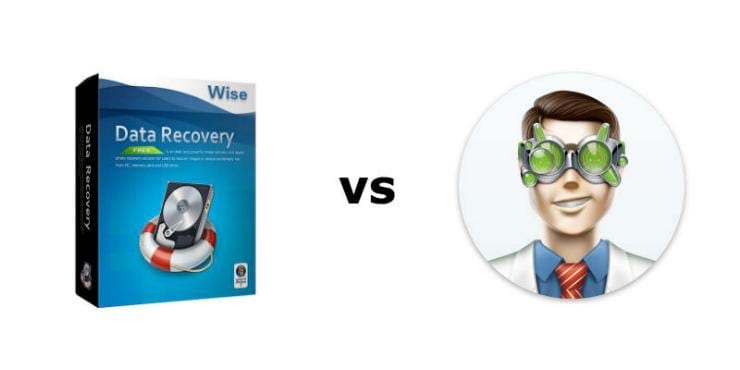 Data recovery for free
Your Companion for Deleted Files Recovery
It's easy to be tempted, and to google for serials, keys, cracks, keygens, license keys, registration codes, torrents and downloads of full versions. However, these "free" alternatives may come with some dangerous companions, such as viruses, botnets, trojans, and other forms of malware that can harm a computer. Pirated software also prevents the user from having the benefits of warranties and support.
Other tools such as, Wise Data Recovery software are commercial. Wise Data Recovery software cannot help with the whole process, as it has no option to create disk images. In addition, it only has a Windows version, and the Wise Data Recovery download comes with some extra unnecessary options.
Wise Data Restoration
Disk Drill helps in the diagnosis and solution of the problem. Once opened, the software retrieves information about all connected drives. For example, for Macs, Disk Drill will detect if it's necessary to rebuild the Catalog File, and it will place a button next to the partition labeled "Rebuild" instead of "Recover".
Wise Disk Imaging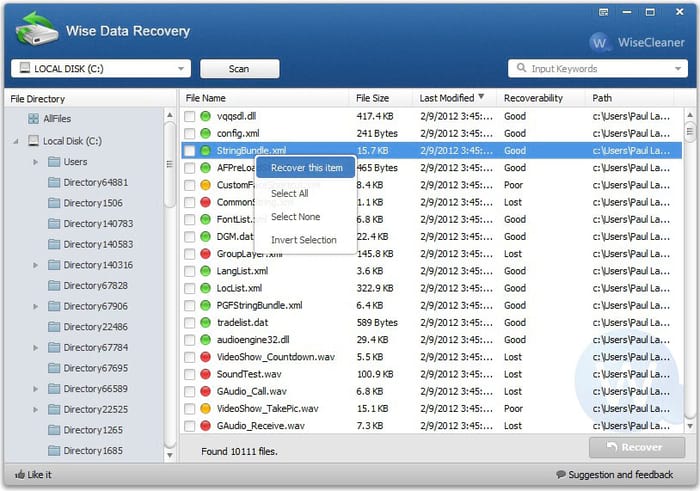 Disk Drill is one of the few data recovery tools that can create backups in the form of image files. It can handle some of the most common extensions: iso, img and dmg. This feature gives the user the advantage of using standard file types, which can be managed by any program that supports these types of images. Wise Data Recovery doesn't have this functionality.
The use of disk images for recovery is advised by professionals, because in this manner, if the user makes a mistake, it will not affect the original source.
In addition, backups are one of the best data loss prevention measures. Wise people usually make regular backups, and keep them in safe places.
Also, disk images have an advantage over file/folder backups: they include, not only the files and folders, but also the deleted files.
It's very easy to create a disk image with Disk Drill. Just open the "Extras" menu and choose the "Back into recoverable disk image" option.
Wise Data Retrieval
Disk Drill has two options for data scanning: Quick and Deep Scan.
Quick scan uses file metadata information. It is useful for recent deletions, where this information may still be available.
Deep scan searches at a binary level, reconstructing files and folders. It takes longer. However, Disk Drill has several mechanisms that can shorten the process.
First, the scan can be paused, and continued later on. Second, in a similar manner, the session can be saved and carried on later, without any loss of the work already completed. And finally, the search can be narrowed by selecting specific file types in the "Preferences" menu.
Once scanned, the results are presented with the aid of a filter. Thus, the files can be classified according to type, date and size.
Wise Data Recovery software doesn't have different scan levels. Although, it allows the user to select the file type. Wise Data Recovery Portable can do the job from a portable device, facilitating the search without working from the original drive. Wise Flash Drive Recovery Pro enables data recovery from flash drives. Disk Drill can also recover data from flash drives, and save to other external devices, with the wise advantage of having everything in one wise tool.
Wise Closing Words
Disk Drill presents all the necessary options for a wise data recovery process. All 3Ds are covered. Not many tools can claim this. Notoriously, Wise Data Recovery software lacks the ability to backup into image files.