What is an iPod? Apple's new iPod touch, iPod nano, & iPod shuffle
iPods are one of the most popular portable devices among Apple products. The 1st version was released on Oct 23, 2001, and over the years other modernized versions with better features have been released. Currently, there are three iPod versions being used by users from all over the world: Compact iPod Nano, Compact iPod Shuffle and the great touchscreen iPod Touch.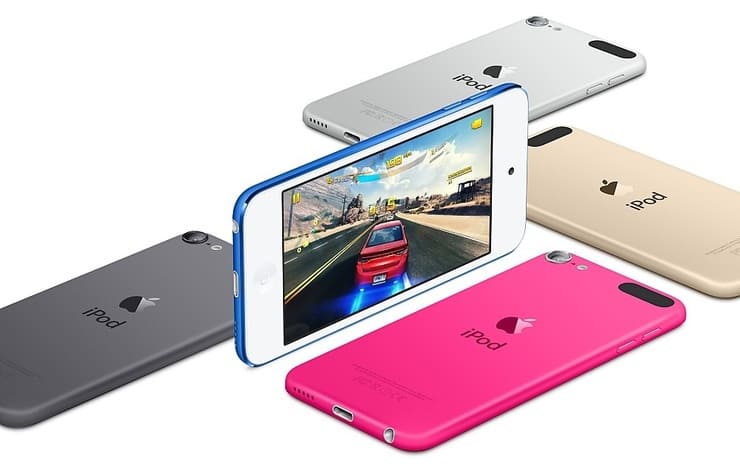 Just like other Apple digital devices, iPods come with an external data storage system. The storage capacity of every iPod varies by model with the iPod Shuffle ranging from 2 GB to 5 GB, while the iPod Touch Screen Touch supports a maximum of 128 GB.
iPods can be connected to a PC with either a USB port or a FireWire. Most of the latest versions depend on the USB 2.0, which is a good port for iPod data recovery. Over the years iPods have earned an incredible reputation for being user friendly. One can easily navigate an iPod with Apple "Touch Wheel" (a centrally placed circular-disk that is designed for one-hand operation). Besides its iconic earbuds, an iPod allows one to dock stations integrated with stereo systems, record voice, take photos, watch videos & movies, listen to music from different file formats such as MP3, MP4, AAC, etc.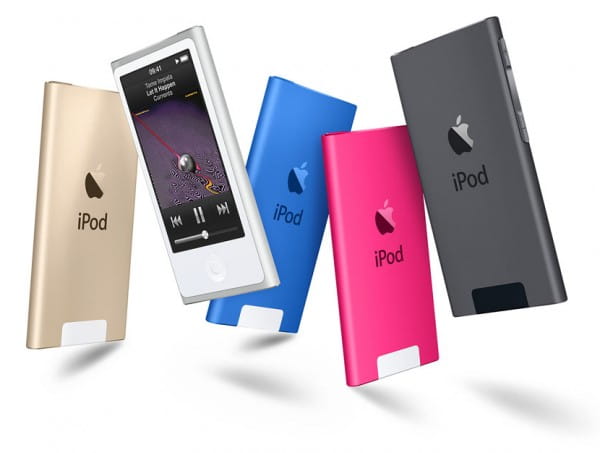 iPod Data recovery with Free Disk Drill for Mac OS X
One of the frustrating things about iPods is losing data and files. Beside Apple having a backup & sync system for retrieving and restoring deleted data, you can still lose your precious files in case your device is not activated for backup & sync or if there was no internet to save you files through an encrypted form. In case you happen to lose your iPod files, don't panic because there is a hassle-free solution that can recover deleted files on an iPod.
Disk Drill iPod data recovery software offers a convenient way of recovering iPod file. The software is free to download on Mac OS X, and you can always upgrade to the full version for more recovery features at any time. Our iPod data recovery software can recover most of your lost files including; videos, documents, audio files, photos, etc.

Data recovery for free
Your Companion for Deleted Files Recovery
There are several instances and scenarios where you can lose your data from an iPod. Common data loss scenarios include: when the iPod frizzes, removal of the battery when the device is not switched off, iPod volume format, restoring the iPod to its factory state and intentional deletion of music & video files using Apple iTunes.
Data lost through one of the above data loss scenarios can be retrieved back with some level of success. Not all deleted or undeleted data on an iPod can be recovered. If your device has malfunction issues, iPod data recovery software might not offer great help. However, if you have noticed that you have lost data from your iPod, download Disk Drill for Mac and follow these steps.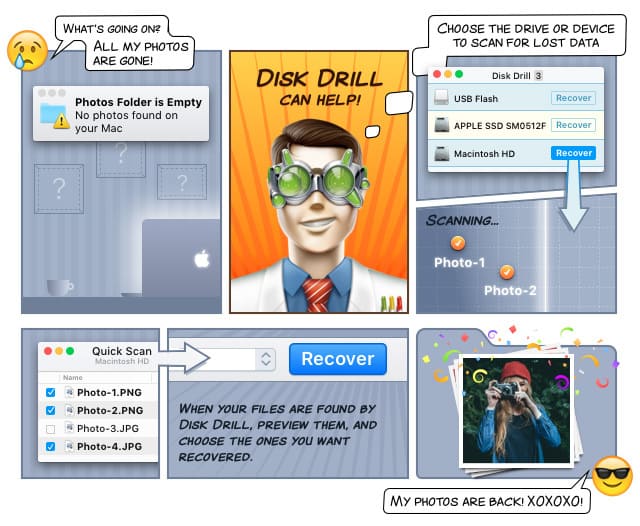 How to Recover Lost Data From an iPod:
Download and install Disk Drill for Mac on your PC.
Connect your Device.
Launch Disk Drill to recover deleted files on iPod.
Click on on "Disk Drill" recovery button next to your iPod drive name to start the scanning process.
After the scanning is done, all recoverable files will be displayed.
Choose the files you want to recover and save them to your computer drive.
Transfer the files back to your iPod, using a USB connection.