Antivirus software like Avast has become an essential defense layer, offering protection against a multitude of cyber threats—not just traditional viruses. As useful as antivirus solutions are, they can complicate your life by falsely flagging legitimate files as malware and deleting them.
This article is intended for all Avast users who are looking for tried-and-tested methods to restore Avast-deleted files, including those that are no longer present in the Virus Chest.
⚠️Warning: Before you restore any Avast-deleted files, you should ask yourself if the files are really legitimate. The last thing you want is to recover a piece of malware that was stopped by Avast and allow it to wreak havoc on your computer and other devices connected to the same network.  
What Is Avast Antivirus and Why Does It Keep Deleting My Files?
Avast Antivirus, or simply Avast for short, is a popular family of cross-platform internet security applications developed by Avast Software, a Czech multinational cybersecurity software company headquartered in Prague.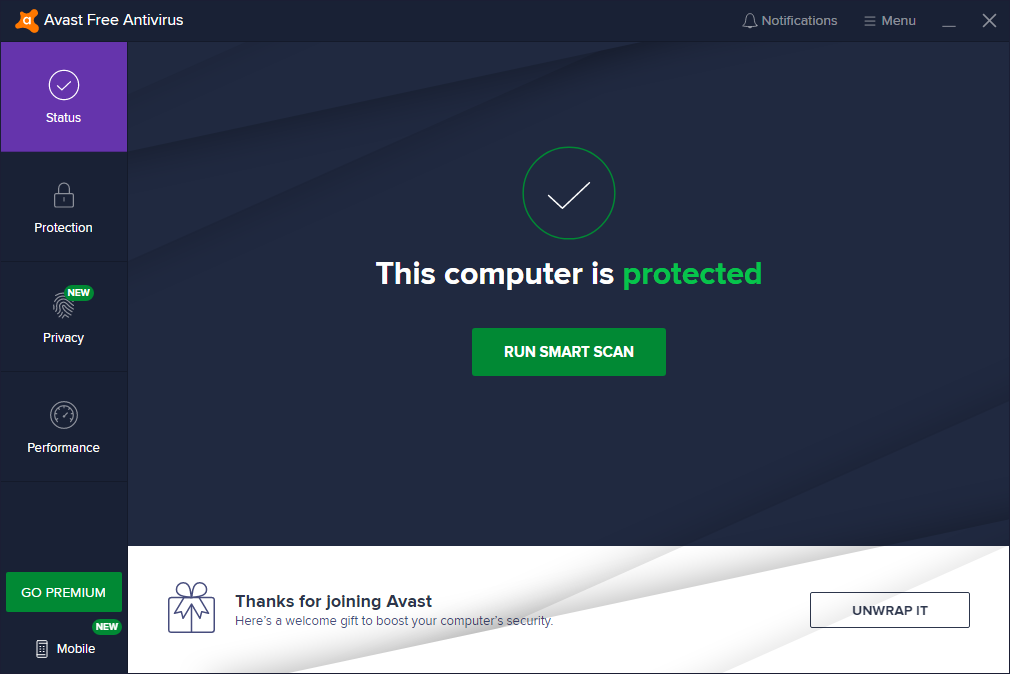 Avast is available in 45 languages and has more than 435 million monthly active users, earning it the second largest market share among anti-malware applications.
Avast users can be roughly divided into two categories:
those who installed it on their own,
and those who had Avast installed on their computer by the computer's manufacturer or their organization's network administrator.
Regardless of which of these two groups you fall into, you can find Avast quietly running in the background and scanning all new files. When Avast encounters a potentially malicious file, it automatically puts it in the so-called Virus Chest, which is a quarantine zone for malware.  
While Avast's false-positive rate is quite low, it's not unheard of for the tool to sometimes mistake legitimate files for malware and move them to Virus Chest. In cases where the default configuration has been changed, falsely flagged files may even be instantly deleted.
Restore Avast-Deleted Files from Virus Chest
Performing Avast data recovery of files that have ended up in Virus Chest is easy. Here's what you need to do:
Right-click the Avast icon in the System Tray.
Click Virus Chest.
Click the three horizontal dots next to the file you want to undelete.
Select either Restore or Restore and add exception. By choosing the former option, you stop Avast from deleting the file again.
Scan the recovered file using at least one more anti-malware solution.
The last step is especially important because you don't want to recover a file that really is a virus or some other kind of malware. Even if you're 100 percent certain that the file is legitimate, submitting it to an online malware scanner like VirusTotal takes just a couple of seconds, but it can save you hours and days of headache. 
How to Recover Files Deleted by Avast Antivirus (Not from Virus Chest)
Under certain circumstances, such as when the default settings of Avast Antivirus have been changed, your missing files might not be located in Virus Chest, making it impossible to recover them using the above-described method.
The good news is that there are several other data recovery methods that you can try.
Method 1

Use Data Recovery Software

When Avast deletes a file it suspects to be malware, the file doesn't end up in the Recycle Bin. Instead, it becomes permanently deleted—just like if you manually deleted it using the Shift + Delete key combination.

To undelete a file that has been permanently deleted by Avast, you need to use data recovery software. Instead of relying on logical links to files, data recovery software scans the physical hard disk space and looks for traces of lost files.

As a Windows user, you can choose between many different data recovery software solutions, but we recommend Disk Drill. Why? Because it performs exceptionally well, is easy to use, and it's free version can recover up to 500 MB of data.

Step 1. Download and install Disk Drill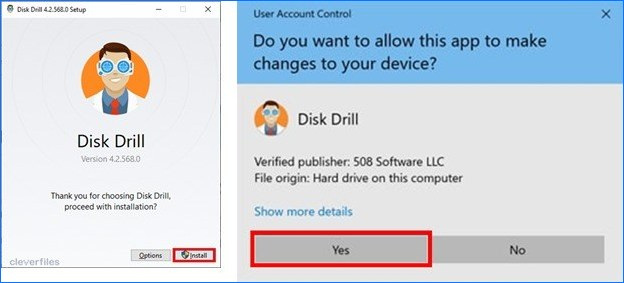 You can download Disk Drill for free from its official website. Launch the downloaded installer file and follow the installation instructions. If possible, install Disk Drill to a different storage device than the one on which the deleted file you want to recover was located.  
Step 2. Launch Disk Drill and scan your drive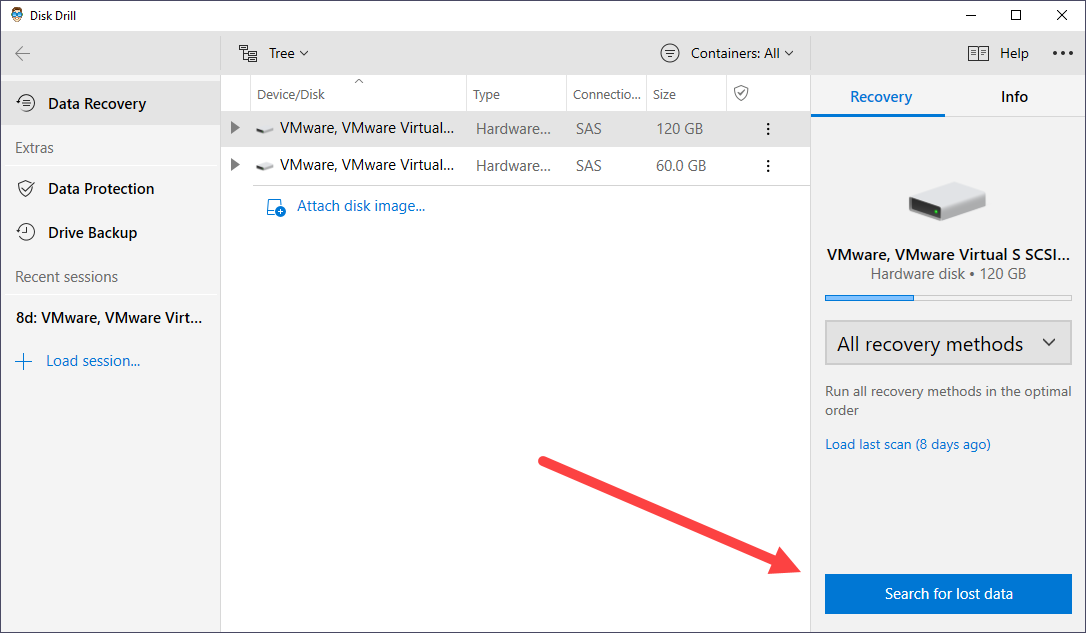 Next, launch Disk Drill by double-clicking its desktop icon or selecting it from the Start menu. Disk Drill will list all available storage devices, and you need to select and scan the one on which the deleted file you want to recover was located. Disk Drill offers multiple recovery methods, and we recommend you run all of them in the optional order, which is the default option.
Step 3. Recover the lost file to a safe location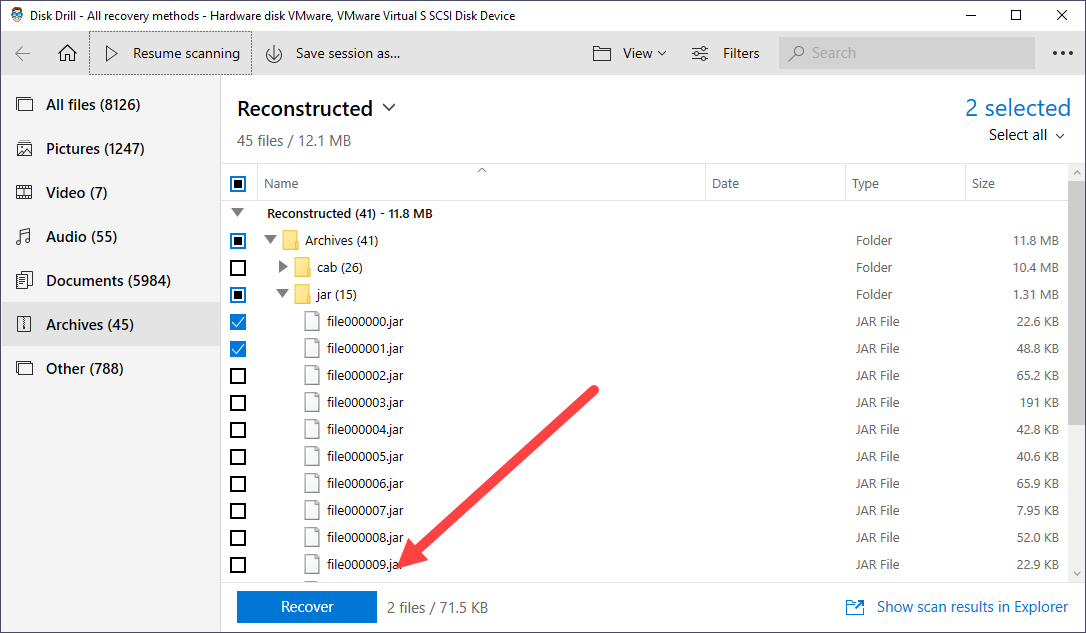 Go through the scan results and select the file that Avast deleted. Most multimedia file formats can be previewed before recovery, so make sure to take advantage of this feature to recover the correct file right on the first try. Finally, click the Recover button and select a suitable recovery location (Disk Drill will let you know if the location you've selected is suitable).
Method 2

Recover from a Backup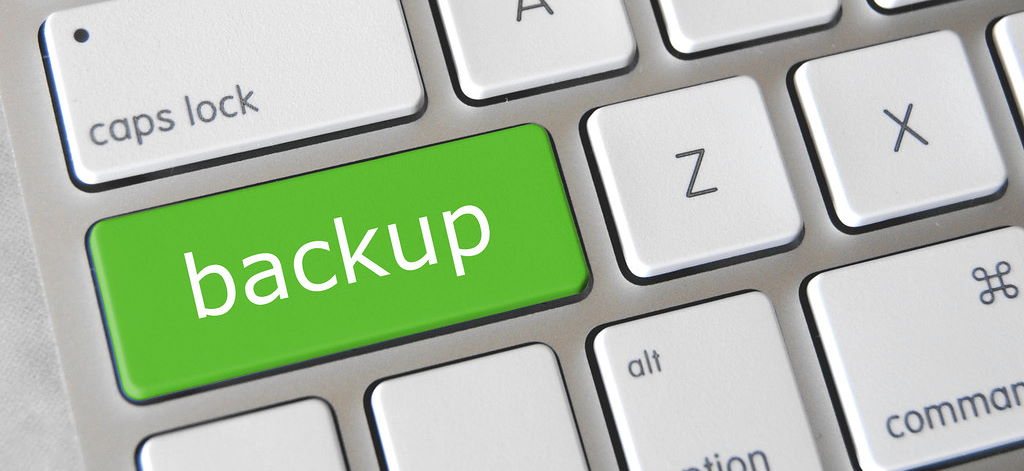 It's unlikely that a virus-infected file would make it past Avast and into one of your backups, but you won't lose anything (except for a minute or two of your time) by giving them a quick check.
Here are three backup locations where you should look:
File History: As the main backup feature in Windows 10, File History gives you the best chance at successfully recovering your lost file. To check a File History backup, simply right-click the folder where the file was located and select the Restore previous versions option. Then, select a previous version of the folder and click Open. You can now browse the selected folder version and recover any file from it.
OneDrive: Windows 10 comes with OneDrive, a useful cloud file hosting service that can seamlessly and automatically back up selected folders to Microsoft's secure servers. To check your OneDrive backup, click the OneDrive icon in the System Tray and select either the Open your OneDrive folder option or the View online option.
Local backups: Last but not least, make sure to check your local backups. For example, if Avast deleted a file that you copied from a USB flash drive, then it's possible that the file is still on that flash drive.
How to Stop Avast Antivirus from Deleting My File?
Here's an annoying problem that you may encounter: you apply one of the Avast data recovery methods described in this article to get back your missing file, only to see Avast promptly delete it again.
To stop Avast from deleting your file over and over again, you need to add the file to scanning exceptions, which will tell Avast to ignore it.
Launch Avast and go to Settings.
Navigate to Protection > Virus Scans.
Scroll all the way to the bottom and click View exceptions.
Click Add Exception.
Add the file path, folder path, or website domain to exclude and click Add Exception again.
To save time, you can also add any file to scanning exceptions by selecting the Restore and add exception option when recovering it from Virus Chest.
Conclusion
Disabling Avast just to prevent it from deleting your files isn't a good idea because you would expose yourself to dangerous malware capable of wiping clean your entire computer—not just a file or two. A much better solution is to learn how to recover files deleted by Avast Antivirus and create exceptions to stop the anti-malware software from deleting them again.
FAQ
Follow the steps below to disable real-time malware protection without uninstalling Avast from your computer:
Launch the Avast main window.
Go to Settings.
Navigate to Protection > Core Shields.
Click the green checkmark next to Core Shields.
Confirm your decision to turn off real-time malware protection.
Here's what you need to do to delete files from Avast Virus Chest:
Launch the Avast main window.
Click Protection > Virus Chest.
Select all files you want to delete.
Click the Delete All button.
Confirm your decision to permanently delete all selected files.
No, it's not. If your computer is connected to the internet, then you absolutely need to protect it using a reliable antivirus solution.