What is Yosemite OS?
Yosemite OS X is the 11th release of Mac OS X (now known as OS X) lineup of operating systems. The 10.10 version released and announced on 2 June 2014 by Apple Inc. at WWDC. The name Yosemite represents a national park in California. Apple adapted California Landmarks naming scheme by introducing Mavericks OS X on 10th June 2013.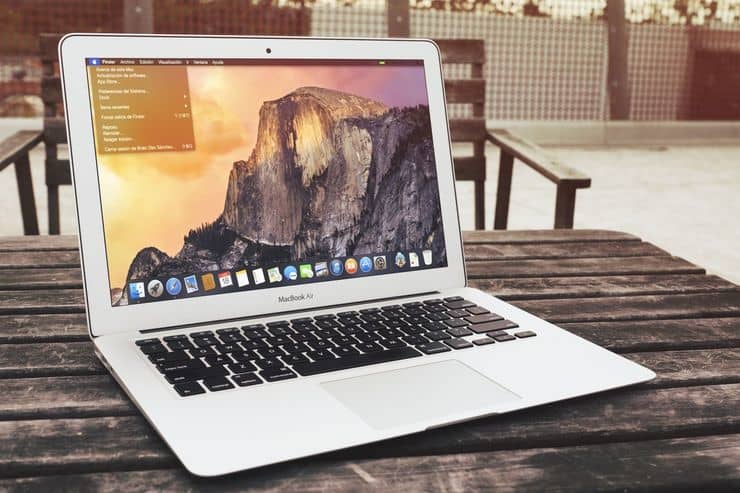 The update of this OS emphasized on battery life, continued iCloud integration, Finder improvements and other improvements for users. Macintosh computers running Mountain Lion OS V10.8.x can also run Yosemite OS since they both have the same system requirements.
Users that want to take the full advantages of all the features should install Yosemite on a Mac PC with 8GB of available space, 2GB of RAM and Bluetooth 4.0. Some older models of Mac computers are compatible with Yosemite OS X, the list includes: MacBook Air 2008, Mac Mini 2009, Xserve 2009, MacBook Pro mid-2009 and iMac 2007.  Models that support Yosemite new features without exceptions includes: iMac 2012, Mac Mini 2012, Mac Pro 2013, MacBook Pro and MacBook Air 2012.
About Disk Drill – Yosemite OS Recovery Software
Disk Drill is a data recovery software for Mac that can be used to reverse most data loss scenarios. The program uses sophisticated algorithms to retrieve deleted files on a Mac PC hard drive.
Disk Drill is available in two ways – free version and Pro version. The free version allows one to perform deep disk scanning and preview recoverable files without saving. With the Disk Drill Pro, users can scan for lost files, recover Yosemite OS files, repair lost drive partitions, restore lost system files, retrieve lost photos on external drives.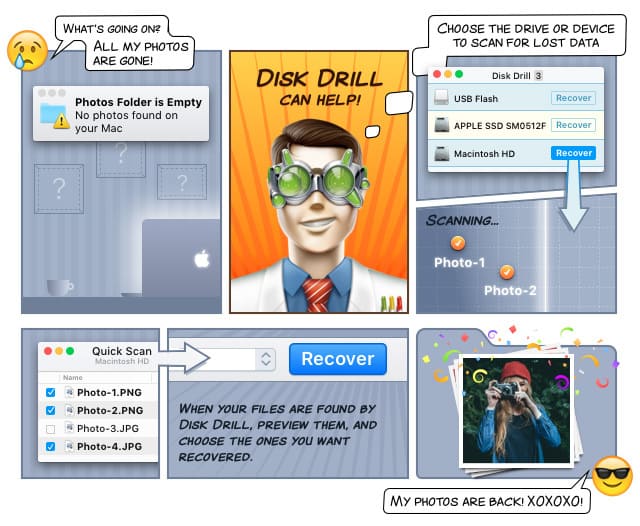 Data recovery for free
Your Companion for Deleted Files Recovery
How to recover Yosemite OS files with Disk Drill Yosemite OS data recovery Software
Download Disk Drill Yosemite OS recovery app and install it on your PC.
Launch the program and read the welcome guide.
Disk Drill will display all drives and devices connected to your Mac PC. If you want to recover lost files from a digital camera, USB flash disk, iPhone, and iPod, connect the device to your computer using a USB cable. Disk Drill will show it under scan-able drives tab.
Locate the drive or device that you want to recover deleted data. Scan the drive for lost files by clicking on Disk Drill Recovery Button.
Wait for Disk Drill to scan the device for lost files. The scanning process can take few minutes to several hours depending on the processing speed of PC processor and the volume of the disk.
When the scanning process is done, Disk Drill will display some recoverable files. Preview the files and save them to a folder on your PC hard drive.