What is Sierra macOS?
MacOS Sierra was the 13th major release of Apple's lineup up of operating systems known as OS X. The OS can be installed on Apple's servers, desktops and Macintosh computers. macOS Sierra succeeded OS X EL Capitan, and it was the first version to be branded as macOS. The 1st beta of this OS was released to developers on 13 June 2016. Sierra was the 1st version that could not run on all other computers that supported older and previous versions.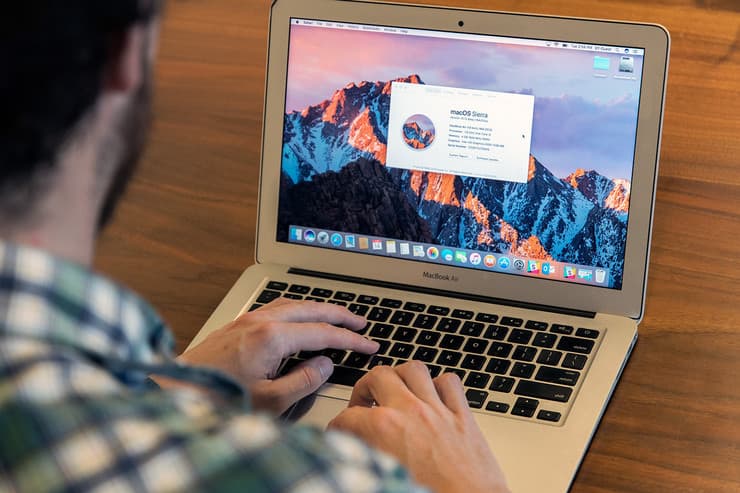 Sierra macOS came with new features such as improved Photo apps that have accurate face recognition, Siri integration, Apple Play that allows users to embed Apple pay buttons in their online businesses or stores, Messaging apps, an application that supports multiple tabs within one single window, integrated iCloud Drive and many other awesome features.
While Sierra macOS provides one of the best user interfaces, you might experience some challenges after losing or accidentally deleting your most important data and files.
Data loss can occur in so many ways, while most situations are inevitable. If you have discovered that you emptied your Sierra macOS trash bin and lost some important documents, don't panic because data recovery software can help you retrieve back all your lost files, even overwritten files can be recovered.
About Disk Drill for Mac OS X
Disk Drill is a free data recovery program that is available for both Windows and Macintosh PC platforms. Disk Drill for Mac OS X PCs can be downloaded and installed on all popular versions of Mac OS X including Mountain Lion OS X, Snow Leopard OS X, Mavericks OS X, El Capitan OS X, Yosemite OS and Sierra macOS.
The installation process is quite simple and fast. After Downloading the program, you will be able to access all Data recovery tools & features (for Pro Version). Users of Disk Drill Free version can still scan for lost data on their PC drives and choose whether to upgrade to the Pro version when saving their files.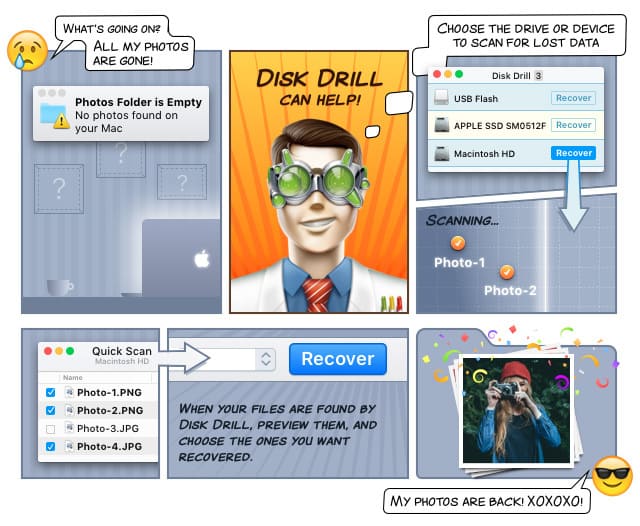 Data recovery for free
Your Companion for Deleted Files Recovery
Step By Step on How to recover Sierra macOS files
Download Disk Drill for Mac OS X and install it on your PC. If you are using Windows or Mac PC, choose the right platform.
Launch Disk Drill from your PC and follow the welcome guide instructions on how to scan for lost files and documents. In case you don't understand how the program works, contact customer support for help and you will be assisted.
Disk Drill will display all drives connected to your PC. Locate the drive that you want to recover lost files. If you want to recover deleted files on Sierra macOS or portable external drive, connect the drive to your PC and scan the disk partition that contains the lost files.
Disk Drill will display all recoverable files and you be given an option of saving the files to your PC.
Save the files that you want to recover and close Sierra macOS recovery Software.