Considering how simple of an application Notepad is, it's surprising how many people are desperate to know how to recover Notepad files. If you count yourself among them, this article is for you because it explains in great detail how to recover deleted Notepad files with the help of data recovery software, the easiest and most effective way to recover permanently deleted Notepad files on Windows and Mac.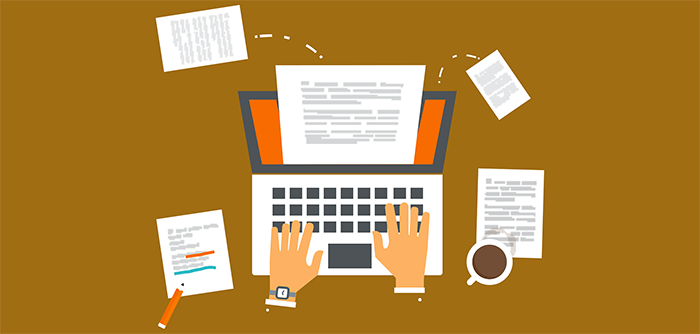 What Are Notepad Files?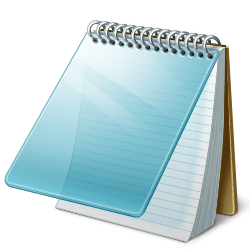 Notepad files are really just simple plain text files, and they are typically saved with the .txt filename extension. Since Notepad doesn't support any special formatting anyway, plain text files are perfect for it.
One surprising benefit of plain text files is the fact that they are very easy to restore when lost or accidentally deleted. More complex text file formats, such as Microsoft's .doc and .docx file formats, contain a lot of metadata, which makes them quite large and proportionally more difficult to recover.
There are many specific variations of plain text files and even more encodings. The good news is that you don't need to worry about them at all to recover .txt files from your computer because our data recovery tool of choice, Disk Drill, takes care of everything for you.
Are Notepad Files the Same as Notepad++ Files?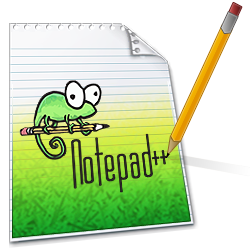 Yes, Notepad files, which are just plain text files saved in the .txt file format, are identical to Notepad++ files. Even though Notepad++ is a lot more capable text editor compared with the original Notepad, it doesn't depend on some proprietary file format to store files, which is great news for all of its users, who can take advantage of the same recovery application to recover deleted Notepad files.
The same is true for all other Notepad alternatives, including:
Notepad2;
Notepad2-mod;
PSPad;
AkelPad;
Gedit;
Vim;
Sublime Text;
Atom.
Steps to Recover Deleted Notepad Files
In this chapter, we explain how to recover Notepad file from Recycle Bin as well as how to recover Notepad file that can no longer be found in Recycle Bin using Disk Drill.
Step 1. Download and install Disk Drill for Windows or Mac
The first thing you need to do is visit the homepage of Disk Drill and click the green download button to download Disk Drill's installation file. Once you have the installation file ready, open it and follow the instructions provided to you by the installation wizard.

Data recovery for free
Your Companion for Deleted Files Recovery
Step 2. Launch Disk Drill software.
With Disk Drill installed, you can launch it by clicking on its application icon. Disk Drill will give you two choices: you can either continue in Basic or upgrade to Disk Drill PRO for unlimited recovery.
With the Basic edition of Disk Drill for Windows, you can recover up to 500MB of data for free, which should be more than enough for hundreds and probably thousands of text documents. That said, Disk Drill can recover hundreds of other file formats, making it an excellent choice for all kinds of data recovery jobs. Its simple, intuitive user interface makes it incredibly easy to recover deleted or lost files.
Step 3. Click the "Search for lost data" button next to the storage device from which you want to recover your text files
Disk Drill displays a list of all available devices, and all you have to do to recover a Notepad file after a crash or accidental deletion is to click the "Search for lost data" button right next to the storage device from which you want to recover your text files.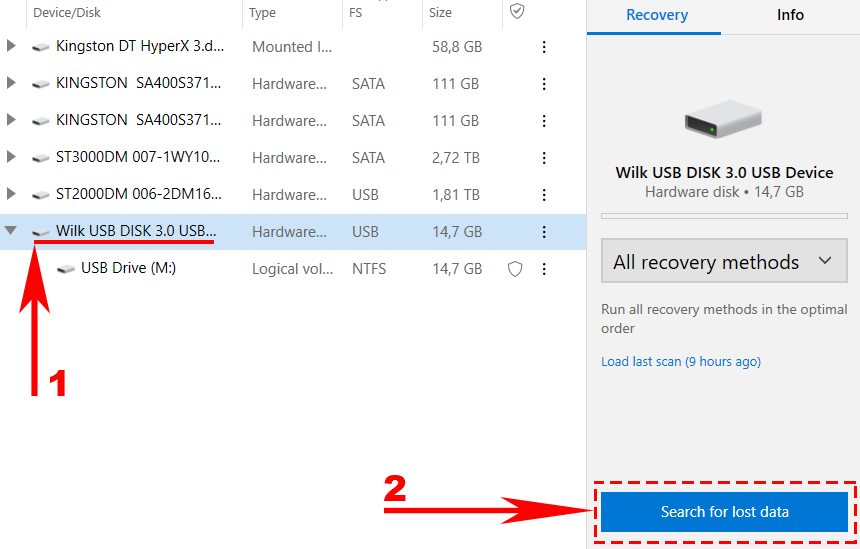 Step 4. Preview Notepad files and select text files for recovery. After you click the "Search for lost data" button, Disk Drill will automatically scan the storage device and present you with a list of all recoverable files. Simply select which text files you want to recover and optionally change the recovery directory.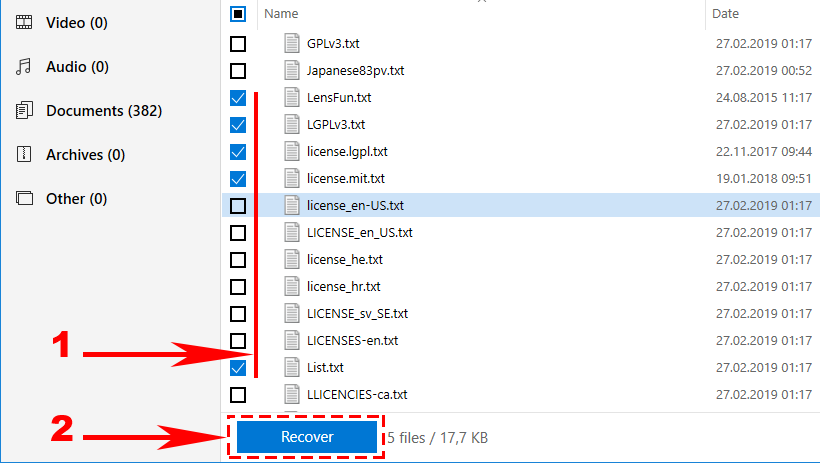 Step 5. Begin the recovery process. With all files selected, simply begin the recovery process by clicking on the "Recover" button. Since text files tend to be extremely small, the recovery process should take just a few seconds even with a slower hard drive.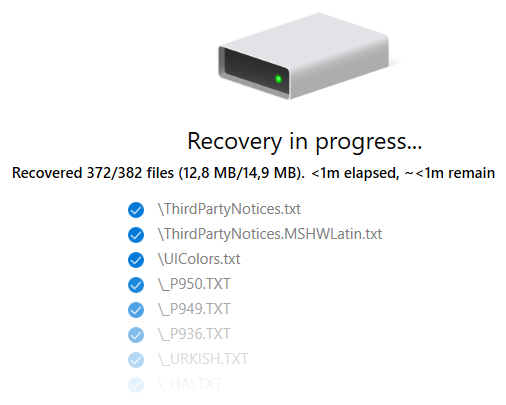 Recover Unsaved Notepad Documents

The original Notepad, which is present in Windows 10/8/7/XP, doesn't have a recovery feature, but if you use another text editing application, you may still be able to recover unsaved text files anyway by retrieving them from temp files.
To do that, follow the steps below:
Open the Start menu.
Type %AppData% .
Click "Enter" to direct to "C:\Users\%USERNAME%\AppData\Roaming" .
Use the search box to locate all "*.txt" files. Select the text file you want to recover and copy it to a different location.
Keep in mind that temp files are emptied every time you restart or shut down your computer, so recover your unsaved Notepad documents from the temp folder before it's too late. Your computer may crash at any moment, and it's simply not possible to recover Notepad files after the temp folder has been emptied.
How Can I Protect My Notepad Files?
Even though you now know how to recover Notepad files unsaved from your computer, you're probably wondering if there's some way how to protect them from becoming accidentally deleted or lost. Well, we have great news for you: Disk Drill comes with free data protection features, which ensure that you can always get back your files in case you lose them.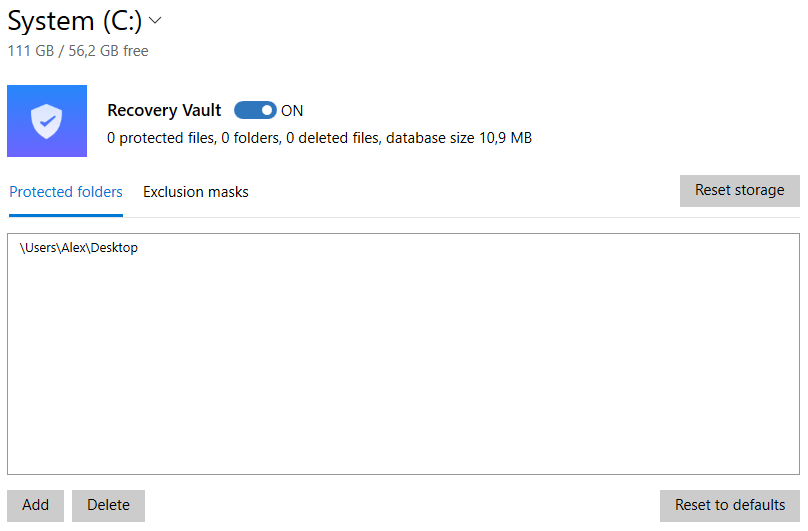 One such feature is called Recovery Vault, and its purpose is to protect a particular drive or partition by monitoring that drive or partition for changes. When you accidentally delete a file, Disk Drill will automatically remember its metadata, allowing you to effortlessly recover it in the future.
Conclusion
As you can see, it's not that complicated to recover deleted or unsaved Notepad files. In many cases, you can simply retrieve lost Notepad files from the temp folder. When that doesn't work, there's always Disk Drill, an easy-to-use data recovery tool capable of delivering professional results.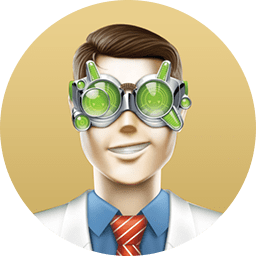 With Disk Drill, you can recover not just Notepad files and other text files but also hundreds of other file formats, including DOC, XML, and PDF, and you can also protect your files thanks to Disk Drill's data protection features. You can download Disk Drill and use it to recover up to 500MB of data for free, and you can always upgrade to Disk Drill PRO for unlimited data recovery.