Ever since photography was discovered, people have had a fascination with taking and collecting pictures. Until a few decades ago, the pictures were kept in albums or shoeboxes. They were physical items that if destroyed, were gone forever.
Today, the majority of photos are taken digitally and stored on electronic devices such as computers and mobile phones. This fact allows you to store thousands of photos on your computer's hard drive or an SD card plugged into your phone.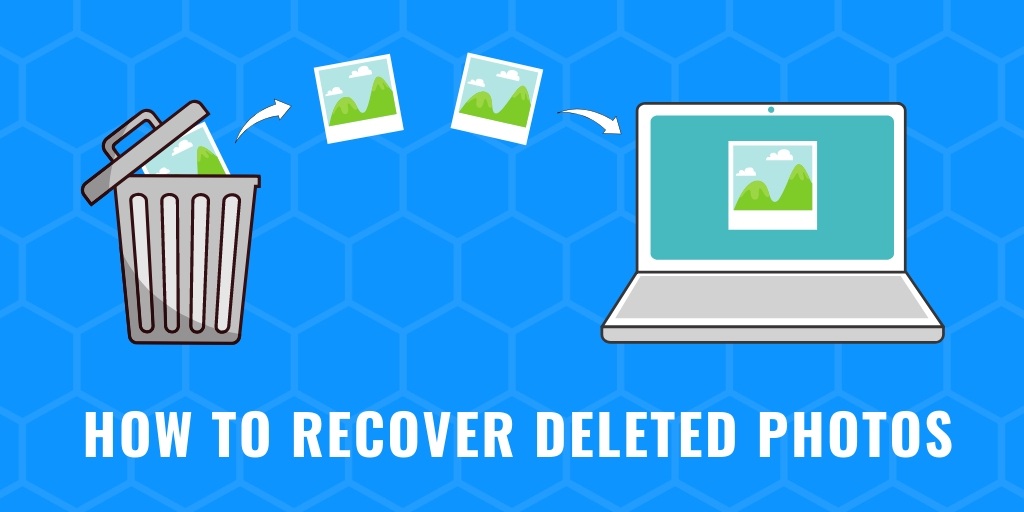 One of the drawbacks to this convenience is the ease with which pictures can be lost from these devices. Images can easily be deleted inadvertently while you are performing other tasks. System upgrades may have accidentally erased some of your precious photos. It is quite likely that at some point in time you will have to recover deleted photos from your computer.
How to Recover Deleted Photos From Your Computer
No matter how your photos were deleted from your computer or electronic device, the good news is that you might be able to get them back. It's not like you set fire to a box full of Polaroid snapshots. The digital footprints of your photos still exist and may be retrievable.
Before diving in, a few words about where your photos go when you delete them. They are not immediately removed from your computer or phone storage system. Instead, the operating system marks the location of the deleted file as reusable space and will overwrite your photo file if it needs the space.
❗For this reason, as soon as you become aware that you have deleted a photo, you should stop using the disk, partition or device to prevent your files from being overwritten before you can restore them.
---
Recover Deleted Photos From a Windows Computer
Users of Windows computers have a few options if they discover that some of their photos are missing. Let's take a look at how you can try to restore deleted photos on a Windows 10/8/7/XP machine.
Way 1: Restore Images from a Recycle Bin
The first place to look for any deleted picture is your Recycle Bin. This is where the Windows operating system puts files that it has marked to be deleted. These files are still resident on your computer and can be easily restored.
Click on the Recycle Bin to open it up.
Search for the photos that have been deleted. If found, you can move them to a location of your choice.
---
Way 2: Try Windows Backup Feature
If you are in the habit of regularly backing up your computer, you may be able to recover your deleted photos from one of your backups. Based on your version of Windows, open the Backup and Restore utility and search for the files you would like to recover. The Restore Wizard will walk you through the required steps to get your files back if possible.
---
Way 3: Data Recovery Software ✅
You may need to employ data recovery software if you have emptied your Recycle Bin after the photos were deleted and you don't have them on any of your backups. Data recovery software can scan your hard drive and recover files that appear to be gone forever.
An excellent free choice for photo recovery is Disk Drill for Windows XP, 7, 8, 10, 11. It is a powerful data recovery tool that allows you to recover up to 500MB of data for free.
Follow these steps to recover deleted files on Windows:
Download free version of Disk Drill for Windows.
Install the application giving it system permission if requested.
Launch the program and select the drive from which you want to restore photos.
Preview your files – Disk Drill will present you with a list of the files that are available to be recovered.
Recover your files – After selecting the files that you would like to restore and a location where they will be stored, click the "Recover" button and let the application restore your files.
Recover Deleted Photos from a Mac Computer
Mac users who run into a deleted photo situation can avail themselves of a number of remedies to attempt recovery of their images. Here's an overview of the various methods you can use to restore your photos.
Way 1: Recover photos from Trash Bin
Recently deleted photos may well still be in the Trash if you have not emptied it.
Click on the Trash icon to open it up and search for your files.
If they are there you can simply use the "Put Back" option to return them to their original locations.
---
Way 2: Restore media files using Time Machine Backup
If you backup your machine with Time Machine, this is the next place to look for your files if they are not in the Trash. Click on the Time Machine icon at the top of your screen and enter Time Machine.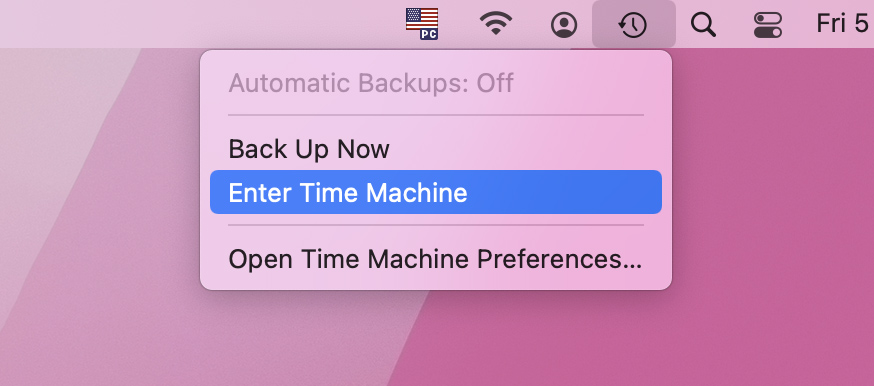 You can search back in time until you find the files you want to restore. Select them and click restore and your photos will be returned to the original location.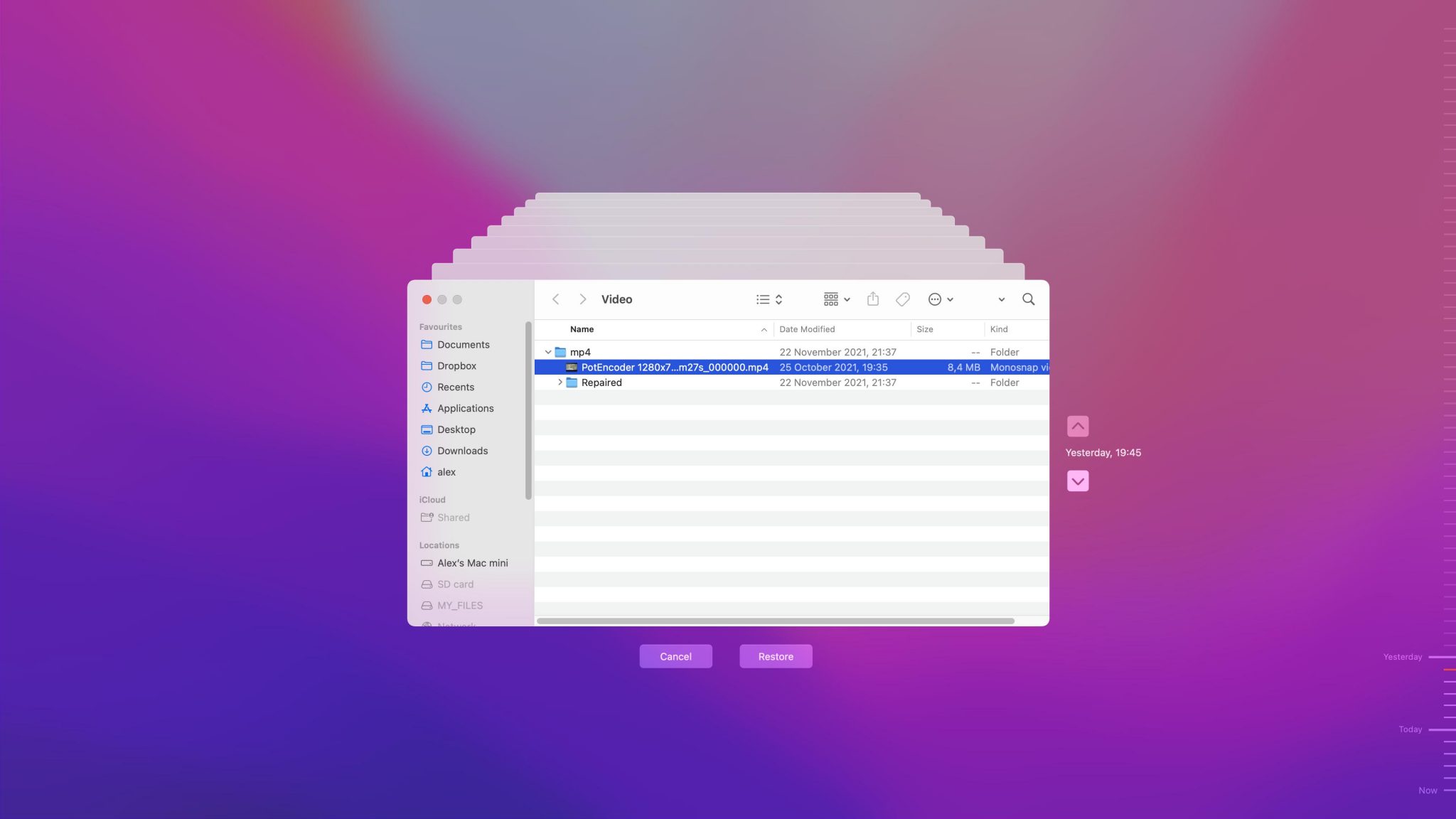 Here you can find a detailed tutorial on how to recover deleted files from Time Machine.
---
Way 3: Try iTunes Backup
You can restore your photos from an iTunes backup if you regularly sync your photo library with iTunes.
---
Way 4: Use a Photo Recovery Software for Mac ✅ 
You might find that your Trash has been emptied and you know that you have not backed up the missing photos. In this case, you need to use data recovery software such as Disk Drill for Mac to restore your photos.
You can download a free trial that allows you to see what files the tool can recover before you spend any of your hard-earned money on it.
Follow these steps to recover deleted photos on Mac:
Download Disk Drill for Mac for free.
Install the app and provide your administrator's password when prompted.
Launch the tool and choose the drive where the recovery will be performed.
Scan the disk to be presented with a list of files that Disk Drill can recover for you.
Preview files you want to recover.
Recover your photos by obtaining a licensed copy that will allow you to restore the files displayed by the scan.
---
Recover iPhone Photos on a Mac Computer
If you have deleted photos that you need to recover from an iPhone or another iOS device, Disk Drill for the Mac is your best option.
Follow these steps to recover deleted photos from an iPhone:
Download Disk Drill on your Mac.
Install the program. You will be asked for your administrator's password so the program can make changes to the system.
Attach your iPhone to your computer. The computer you are recovering on needs to be trusted by your iPhone, so accept the "Trust This Computer" message on your phone if it is the first time you are connecting it to the computer.
Click on the "Recover" button to the right of your iPhone's icon. This initiates the scanning process.
Select the files you wish to recover when the scan is complete. Disk Drill will display a list of the photos that it can recover from your iPhone.
Click the "Recover" button after choosing your destination folder and your photos will be restored to that location.
Recover Android Photos on a Mac Computer
Disk Drill is also a great choice for recovering photos that were deleted from your Android device. There are other data recovery applications available, but Disk Drill offers a free download that allows you to see what can be recovered before purchasing the software.
Here's what to recover deleted photos from your Android:
Download Disk Drill on your Mac computer.
Install the program and provide your administrator's password.
Connect an  Android device to your Mac via a USB cable.
Select the Android device and click "Recover" to start the scanning process.
Disk Drill will display a list of the files that can be recovered.
Select the files you want to restore and click "Recover" to have the files restores to your selected location.
---
Conclusion
The above discussion illustrates how to recover deleted photos from your Windows or Mac computer, as well as from Android and iOS mobile devices. A constant in all of these procedures is that the Disk Drill data recovery application is an indispensable tool when faced with deleted photos.
In addition to its use in recovering deleted photos, Disk Drill offers advanced data protection for any files that might be inadvertently deleted with its Recovery Vault feature. Download the tool for free today and see how you can better protect your important digital assets.
FAQ