What is an iPhone?
iPhone represents a brand name for Apple's line of Smartphones. All iPhone mobile phones run on Apple's iOS which is the second most used mobile OS in the world after Google's Android OS.
The 1st generation of iPhone was launched on June 29, 2007. Over the years there have been several iPhone Smartphone models such as iPhone 3G, iPhone 4S, iPhone 4, iPhone 5C, iPhone 5, iPhone 6, 6S & 6plus, iPhone 7, iPhone 8, iPhone X and the most recent iPhone 11 Pro (released on September 2019).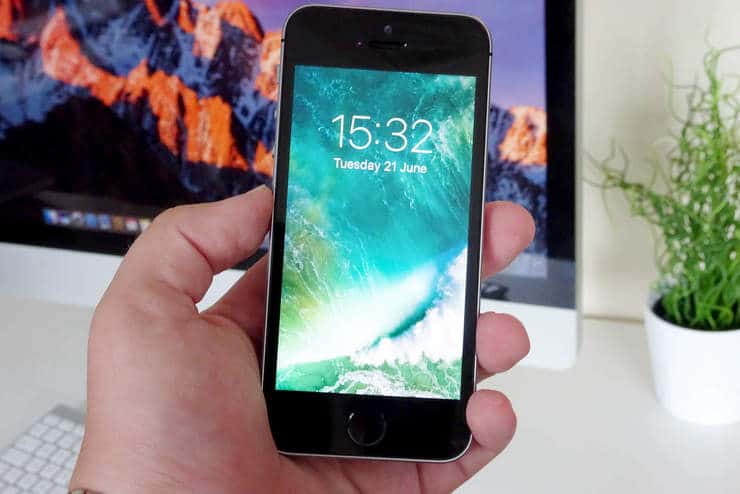 Most people like iPhone smartphones due to their high level of performance, improved security, easy navigation and good looking interface that is based around the phone home screen. By default, an iPhone home screen contains the following icon-apps: calendar, camera, YouTube, Maps, Stocks, Voice Memos, Clock, Settings, App Store, iTunes, Notes, Weather and so much more.
Data Recovery Process on an iPhone 11, X, 8, 7, 6, 6S and 6 plus
As competent as they are, iPhones lack enough data protection capabilities for preventing data loss and file corruption. Even though all iPhone are built in a way that they can backup data to an online encrypted system, Sometime your iPhone might fail to save your data if there is no internet connection or when your backup account is not activated for use.
Another data loss scenarios such as accidental deletion, storage media failure, and malware infection can cause a lot of trouble and stress. If you encounter any data loss on your iPhone 11, X, 7 or iPhone 8, don't worry because there is a hassle-free solution that can recover some of your deleted files and restore back corrupt data.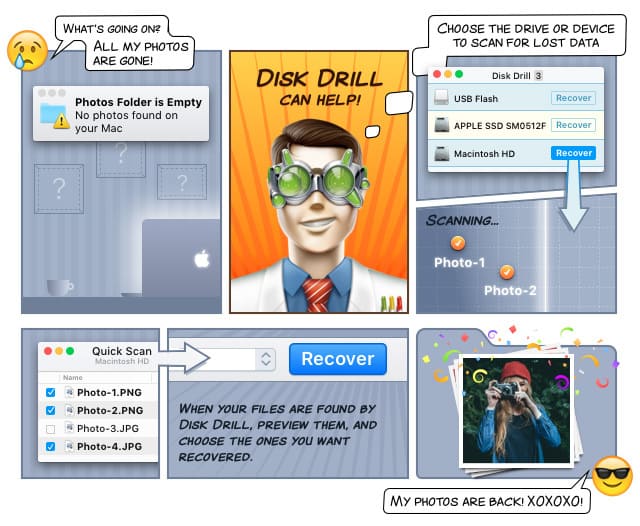 Data recovery for free
Your Companion for Deleted Files Recovery
Steps to Recover Deleted Files on iPhone:
To recover iPhone files, you will need a Mac PC running any of supported Mac OS X. If you have a MacBook or iMac desktop, download Disk Drill for Mac tool on your PC. Disk Drill is available in two options: Basic version and Pro version. Both can be used to preview and scan lost files on an iPhone, but the Pro version offers more features and data recovery options than the free version.
Once you have the software with you, install it and connect your iPhone to your Mac.
Launch Disk Drill. The iPhone recovery tool will display all media storage devices connected to your PC. Your iPhone will appear among the list of data recoverable devices or drives.
To recover iPhone files start the iPhone file recovery process by clicking on the "Recovery" button next to the device.
Disk Drill will run a quick scan that will search for all deleted files such as JPEG, AVI, MP3, MP4, and many others.
When the scanning process is done, Disk Drill will display all recoverable files on your screen. Browse all the files and save them to your Mac hard drive.
Exit Disk Drill data recovery software for iPhone after successfully recovering back your deleted or lost files.