If you're a professional graphics designer, you're probably deeply familiar with Adobe Photoshop files and their default file extension: PSD, which stands for Photoshop Document.
Unlike traditional image file formats, the PSD file format stores an image with support for most imaging options available in Photoshop, including masks, text, and clipping paths. Because of their complexity, PSD files can be very large, making their recovery a real challenge for anyone who isn't familiar with modern data recovery tools.
Can PSD Files Be Recovered?
Yes, PSD files can be recovered, but you need to have the right tool for the job and take certain steps to ensure a successful recovery.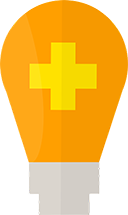 Good advice! To start with, you need to act before it's too late. Any data recovery job is extremely time sensitive because the data recovery must be finished before the lost or deleted files get overwritten with new data. That may take anywhere from a few seconds to a few months, depending on many factors, including how large the storage device is, how frequently it is accessed, and so on.
This is very important! If you accidentally delete a PSD file from your hard drive, we strongly recommend you stop using that hard drive as soon as possible to ensure successful PSD recovery. If you use the same hard drive for your operating system, shut down your computer, disconnect the hard drive, and get ready to plug it into another computer to recover lost Photoshop files from it.
Recover Deleted Photoshop (PSD) File with a Software
There are many data recovery tools that you can use to restore Photoshop files, but the differences between them can be severe. Because many data recovery tools are created by experts for experts, their usability is often abysmal, and it's easy for the average user to make a small mistake and mess up the entire data recovery process.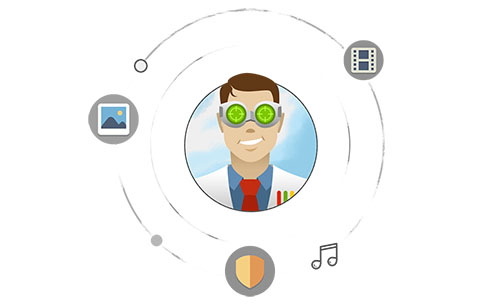 Fortunately, there are also data recovery tools created with the average user in mind, and Disk Drill is one shining example. Compatible with macOS and Windows, Disk Drill is a fantastic PSD recovery tool that can recover PSD files as well as hundreds of other file formats from all storage devices:
Best of all, Disk Drill is infinitely cheaper than professional data recovery services because you can download it and use it to recover up to 500MB of data for free, which should be more than enough for many PSD files. To recover even more data, you can purchase Disk Drill PRO, and there's also an enterprise version that provides full-featured commercial data recovery with top-level support for entire companies.
Steps to Recover Deleted Photoshop (PSD) File:
Download Disk Drill from its official website. Make sure to choose the right version for your operating system because Disk Drill is available both for Mac and PC computers.


Data recovery for free
Your Companion for Deleted Files Recovery

Launch the downloaded installation file. Open Disk Drill and follow the instructions provided by the installation wizard.
Assuming the storage device with the lost PSD files has been disconnected so far, connect it to your computer and launch Disk Drill.
Click the Recover button. It is located next to the storage device with the lost PSD files.
Wait for Disk Drill to scan the storage device. Disk Drill will present you with a list of recoverable files.
Choose the lost PSD files and begin the recovery process.
Advice #1
Unless you're trying to recover hundreds of PSD files at the same time, the recovery process should take just a short while. To prevent losing your PSD files again in the future, we highly recommend you take advantage of Disk Drill's data protection feature – Recovery Vault.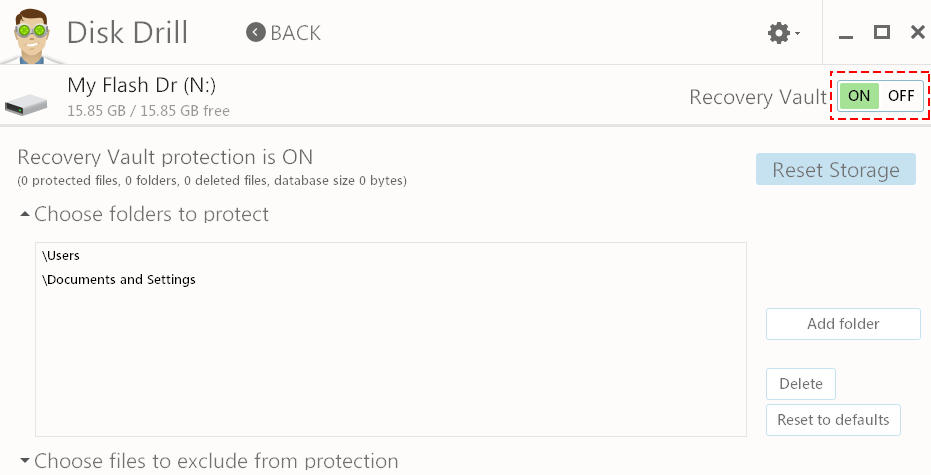 Advice #2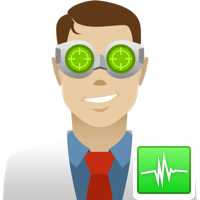 In addition to helping you ensure that you won't ever again lose access to your PSD files, Disk Drill can also inform you in real-time about the health of your hard drive, which is critical for preventing catastrophic hard drive failures and their potentially disastrous consequences.
---
How to Recover Unsaved Photoshop (PSD) Files
Photoshop is extremely complex software, and its developers understand the presence of critical bugs is unavoidable, which is why Photoshop comes with a recovery feature.
When you open Photoshop and go to Edit > Preferences > File Handling, you should see the option to "Automatically Save Recovery Information Every [5 minutes, 10 minutes, 15 minutes, 30 minutes, or 1 hour]."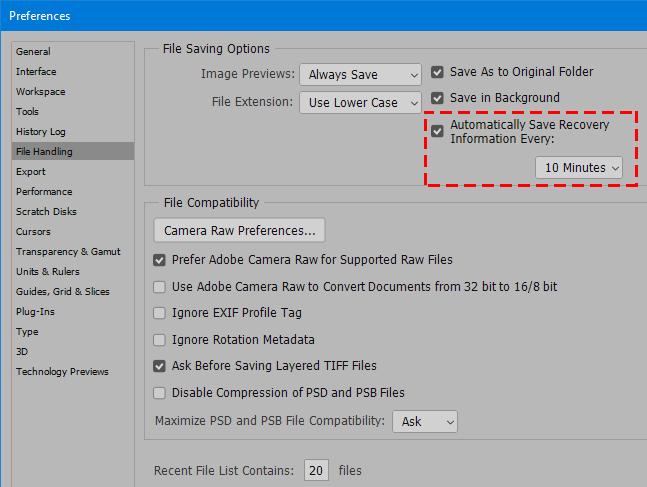 When you activate this option, Photoshop will automatically save your work every 5 minutes, 10 minutes, 15 minutes, 30 minutes, or 1 hour. Photoshop also saves recovery files to the following location:

Mac:
~/Library/Application Support/Adobe/Adobe Photoshop/AutoRecover

Windows:
"C:\Users\%UserName%\AppData\Roaming\Adobe\Adobe Photoshop %version of the program%\AutoRecover"
To recover an unsaved Photoshop file, simply navigate to the location above and look for files in the PSB format, which is another image file format used by Adobe Photoshop. You should be able to open a PSB file just by double-clicking on them.
If you don't find any files in the AutoRecover folder, it's also worth checking the Temp folder for any files with the PSB or PSD file extension.
---
How to Repair Corrupt Photoshop (PSD) File
If you're often working with large Photoshop files, there's a chance that you've encountered a corrupt Photoshop file and the following warning message:
"This file contains one or more layers which appear to be corrupt. Continue reading layers?"
More often than not, the problem is limited to a single layer, but Photoshop doesn't know which, and it gives you two equally bad options:
You can either ignore the problem and work with the corrupted layer,
You can flatten all layers into a single layer, making it extremely difficult to do any substantial modifications to your work.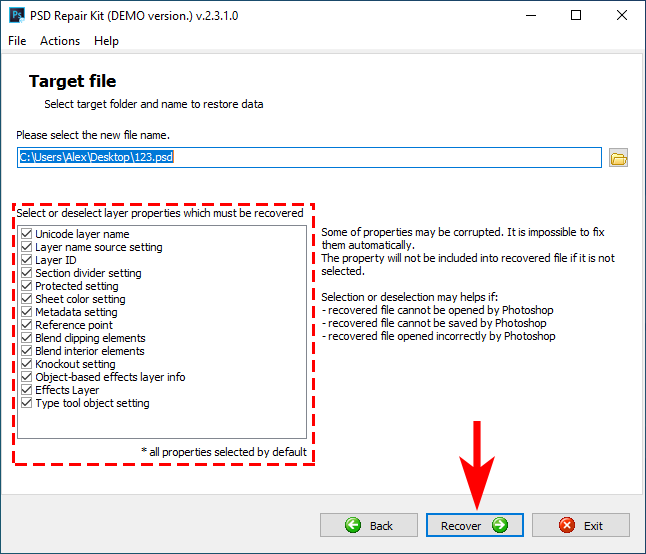 Fortunately, there's also a third option, even though most Photoshop users don't know about it. PSD Repair Kit is a PSD repair utility that analyzes the contents of a damaged file layer by layer and extracts recoverable elements to a new healthy PSD file on the user's hard drive. It was developed specifically to meet the needs of graphic designers and digital artists who work with Photoshop on a daily basis and can't afford to lose hours, days, and possibly even months of work.
---
Conclusion
PSD files can be successfully recovered or even repaired, but it takes the right software tool to accomplish the task. Disk Drill is able to recover hundreds of file formats, including PSD files, and it's so easy to use that you don't need any expert knowledge to get the job done. In addition to its data recovery capabilities, Disk Drill is also equipped with a plethora of useful disk tools that can protect you from catastrophic data loss, allowing you to work with PSD files with confidence.