Take Your Pictures to the Next Level with the PSD (Adobe Photoshop) File Format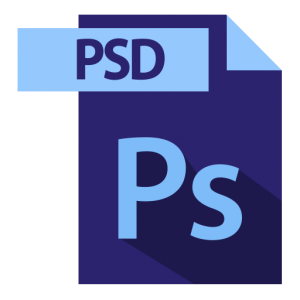 First released by Adobe Systems in 1990, Adobe Photoshop has become synonymous with digital image manipulation and photo editing in general, even coining the verb "to photoshop." This raster graphics editor was created by Thomas and John Knoll in 1988.
Originally, Photoshop used a number-based version naming scheme. After the release of Photoshop 9, Adobe introduced their Creative Suite – software suite of graphic design, video editing, and web development applications – and decided to use a new naming scheme which consisted of "CS" and a number. When Adobe introduced Creative Cloud – a software as a service offering from Adobe Systems that gives users access to a collection of software – they changed the naming scheme one more time, replacing the "CS" with "CC".
Photoshop contains a variety of editing tools, including the pen tool, the clone stamp tool, several shape tools, tools for measuring and navigation, selection tools, cropping tools, slicing tools, the lasso tool, the magic wand tool, and others. The application supports raw image file formats, 3D printing, 3D extrusion, and even basic video editing. What's more, the functionality of Photoshop can be enhanced by installing third-party plugins.
What Is a PSD File?
The PSD file format stands for Photoshop Document. A PSD file stores the edited images as well as layers with masks, transparency, text, spot colors, clipping paths, alpha channels, duotone settings, and other imaging options available in Photoshop.
Because of how popular and influential Photoshop has become over the years, the PSD file extension is now supported by many graphics editors, including GIMP. One limitation of the PSD file format is the maximum height and width of 30,000 pixels. While this wasn't so much of an issue just a few years ago, graphic artists increasingly often need to work with very large images that exceed this limit. To answer this growing need, Adobe created the PSB file format.
How to Open PSD Files?
You can open a file with the .PSD file extension using several different image editing applications. First and foremost, there's Photoshop. With it, you get the best possible compatibility as well as support for all features of the PSD file format. This is essential if you want to work as a graphics designer but not if you just want to occasionally view a PSD file.
To do that, can get by with a free image editing application, such as GIMP or Paint.NET. While neither of these two applications is nearly as powerful as Photoshop, they support all the essential image editing features.
How to Recover Deleted PSD Files?
Disk Drill, a premium data recovery solution for Windows and Mac OS X operating systems, supports PSD file recovery right out of the box. Designed with modern usability principles in mind, Disk Drill has become the data recovery tool of choice for professional graphics designers who value their work.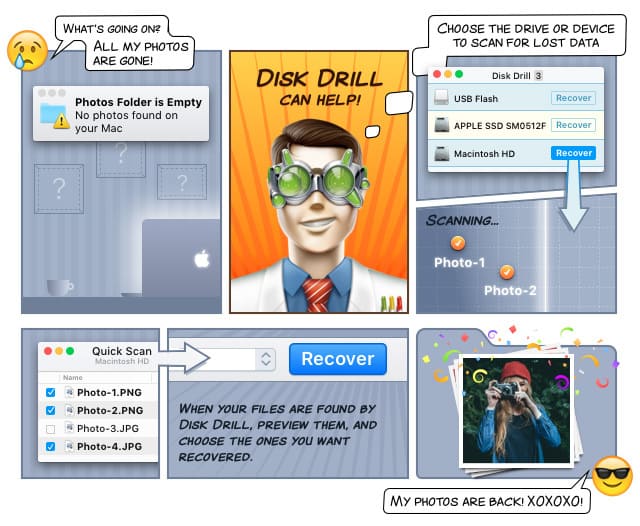 How to Repair PSD Files?
One of the best things about Disk Drill is the extent to which it simplifies PSD file recovery and repair. Anyone can download Disk Drill for free from the official website and use it to recover over 200 different file formats with just a few clicks.

Data recovery for free
Your Companion for Deleted Files Recovery