Data Recovery in Phoenix
Phoenix is a name of a mythological bird associated with the Sun. According to the legend, a phoenix obtains new life by arising from the ashes of its predecessor. It's only fitting that the city in Arizona would choose the same name, as it rose from an agricultural community near the confluence of the Salt and Gila Rivers, despite a subtropical desert climate. The first settlers were quite literary standing on the ashes of plans and animals annihilated by the blazing desert sun. The approximately 4.3 million people living in Phoenix today stand on a completely different kind of ashes.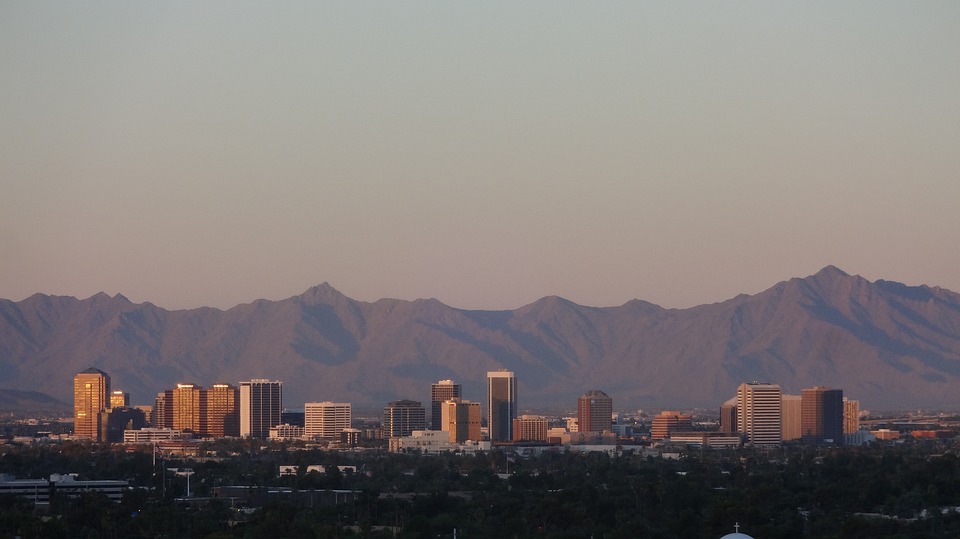 Day after day, these people lose their most valuable documents, images, and videos on the account of the inherently unreliable nature of technology. Hard disks fail, SD cards in our smartphones become corrupted for no apparent reason, and even the latest operating systems sometimes refuse to read what should be a perfectly good storage device. Most people accept it and move on, but others search for best data recovery services Phoenix. They type in "Phoenix data recovery services" and discover companies such as Desert Computer Solutions, Desert Data Recovery, Datarecovery.com of Phoenix, Data Doctors of Central Phoenix, and DataRetrieval Data Recovery Service Phoenix.
Indeed, file recovery in Phoenix is a highly sought after service, which is why many of the best data recovery services Phoenix charge high prices and take days to complete the job. Even if that's not the case, there are other considerations to be made. For example, do you want a data recovery center Phoenix or hard drive data recovery Phoenix company going through the content of your device or hard drive? Because that's exactly what they have to do.
In other words, a single hard drive failure handled by a data recovery company Phoenix could compromise your reputation. After all, we hear about personal files being leaked online for the whole world to see almost every day.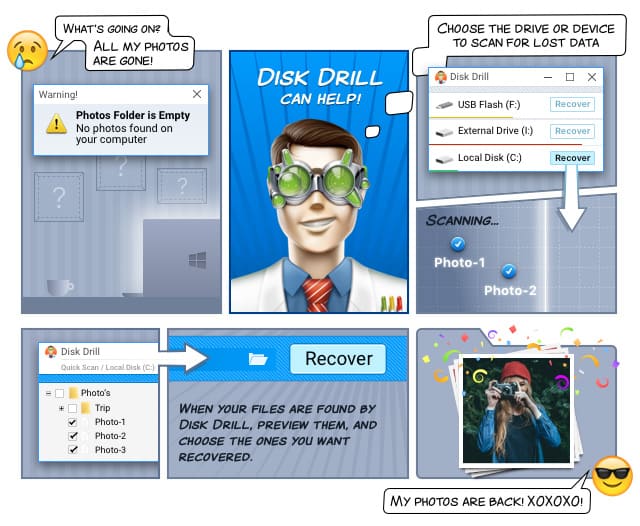 Data recovery for free
Your Companion for Deleted Files Recovery
If you want good results, fast turnout, affordable prices, and complete privacy, a do-it-yourself app is the way to go. Disk Drill and a few other similar apps quickly and efficiently restore your files from all major devices. Disk Drill, in particular, supports 200+ file types, multiple recovery methods, and requires no expert skills at all. Data recovery Phoenix can be as easy as clicking on the "Recover" button in Disk Drill. Give the tool a try—you can download it for free and feel empowered to solve seemingly difficult technical problems with ease, all by yourself.