No matter what kind of data you store, you must have a reliable recovery tool on hand. Data loss is always unexpected, and scanning storage devices that are corrupted or damaged is important in order to be able to rebuild their structure and recover data from them. 
Before you zero in on a solution, it is important to know all your options well. Is the iCare data recovery tool for windows on your potential purchase list? While it is a well-known recovery tool, we believe that several alternatives offer many additional features. In this article, we will explore the best alternatives for iCare.
Why Not iCare Data Recovery? 
iCare Data Recovery is known for its simplicity while locating hidden or lost files after scanning drives.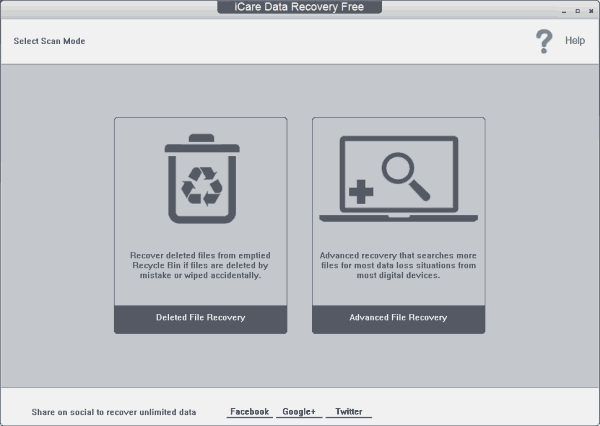 Although iCare Data Recovery might seem like a great option, there are a couple of major setbacks. Firstly, this tool doesn't have any Mac support. Secondly, there are instances where iCare Data Recovery actually 'corrupted' hard drives due to certain malware in the installation files.
Additionally, their customer support is a real hassle with delayed responses and almost no practical resolution. Also, iCare Data Recovery doesn't offer a money-back guarantee.
⚠️ Poor data recovery tools can increase the chances that your corrupted files or drives will lose more data during the recovery process, often irreversibly. As a result, determine the complexity and importance of your company or business data and only then choose a data recovery software tool as per the requirement.
Exploring the Top 5 Alternatives to iCare Data Recovery
Here are our top five picks you can consider:
Being one of the most popular data recovery software, Disk Drill not only recovers lost data from disks but also easily protects your files from accidental deletion with Recovery Vault.
It supports most storage devices, file types, and file systems such as iPhone and Android devices. Disk Drill also cleans your disk, finds duplicate files and visualizes disk space usage. It also provides bootable data recovery drives, byte-to-byte backups, disk health monitoring, and more.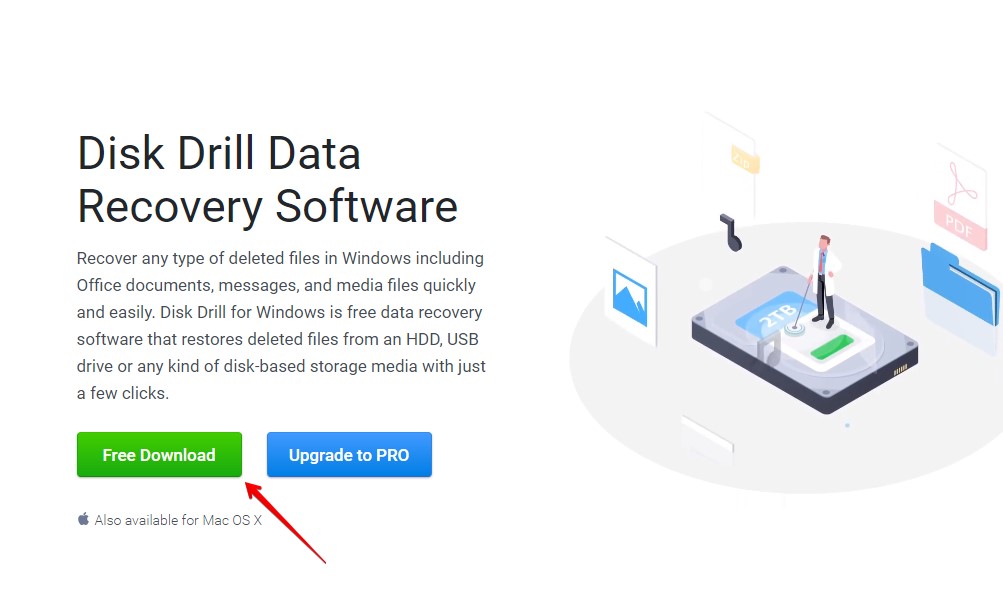 Key Features:
💪 Optimized and powerful scanning algorithms that can be customized according to user needs.
💯 Compatibility with several file systems including FAT32, exFAT, NTFS, APFS, and ext2/ext3/ext4.
📋 Compatible with various filetypes, including the most common documents, media, and other kinds of data.
⌛ Possibility of scheduling automatic scans to ensure drive optimization.
💾 Can scan and restore lost partitions.
Here's how you can get started:
Download and install Disk Drill
Disk Drill is available for free from the official website. The software is installed easily, all it requires is the administrator's details when prompted. This is safe, and will only be used to access locations for the scans. With this download, you can recover up to 500 MB of data for free. Additionally, you are granted permanent access to the extra data protection tools included with the application.

Data recovery for free
Your Companion for Deleted Files Recovery

Select a drive for data recovery


Disk Drill's main window will show you a menu from where you can select the disk or device that contained lost data.

At this point, data recovery algorithms are available for you in a drop-down menu, helping you adapt to your recovery needs. 


Start Scan
After you have chosen the location and recovery method, you are can start scanning for your files. Simply click the Search for lost data button to begin recovering deleted files.

Fast, superficial scans are best suited for Quick Scan, while Deep scan is well-equipped to handle comprehensive scanning. Disk Drill's default is to employ all recovery algorithms it has available and then compile the most complete results.
Wait for scans to complete
Although scanning can be a long process sometimes, the progress bar on the top of the window will always tell you how the scan is proceeding. Further, as Disk Drill runs its scans, you can see the number of files found and their total size.



💡 There's another great feature that lets you halt the scan momentarily, perfect for the times when you are in a hurry. On the other hand, if you have lost the contents of a whole drive, it is best to let the scan complete.



Select files to recover
Regardless of where you are in your document recovery, Disk Drill will list files available for you to recover. You may now filter these lists using advanced search options, or restore all found files.
Once this process is complete, your files will be recovered and you can use them as earlier.
👍 Here are some other unique value propositions of Disk Drill:
Powerful S.M.A.R.T. disk monitoring right out of the box that helps you in its bundle, helping you track the status of your disk's hardware, and stay on top of potential failures or other issues.
If a disk or partition is failing, you can easily back it up into a disk image with Disk Drill and mount it later for recovery. 
Recovery Vault makes it possible to recover not only deleted files but also their properties such as original filename, location, etc.
👎 Cons:
Users of the free version will have no customer support. However, for most users, there is little to no need for customer support as the software has been tested extensively. 
It does not work on phones. This can be a problem but Disk Drill can recover these devices when they are attached to a computer as external storage.
The deep scanning algorithms might be lengthy and exhaustive. However, when you have files that seem irreparable, these are your best bet.
2. Recuva
A wizard-based solution developed by Piriform, Recuva is a Windows user-favorite for good reason. Its interface is great for even newbies, enabling users to retrieve a larger amount of data with each use. All a user needs to do is run through the wizard, and answer its questions. Recuva takes these answers and sets parameters automatically to scan, retrieve, and save files. 
Key Features:
Undelete files on your computer.
Recovers deleted emails.
It has a quick-start wizard.
Recovers unsaved documents.
Has a portable version.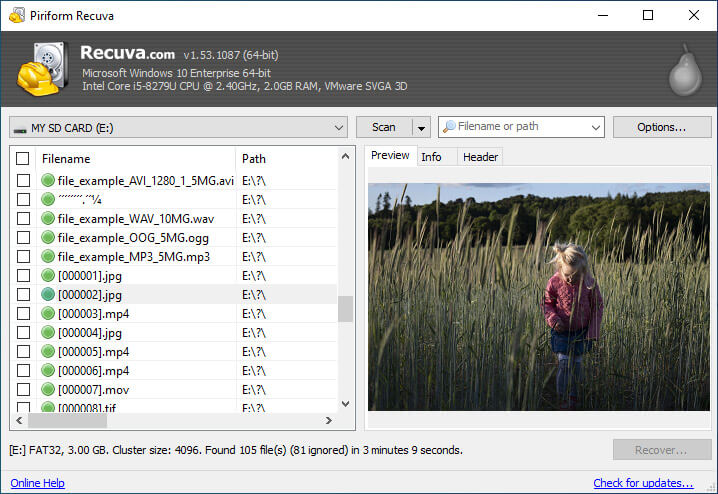 👍 What we like:
Straightforward recovery process.
The portable version can be used to recover internal hard drives easily.
👎 Cons:
The free version is quite bland.
If many files are located within the same path, the algorithms often overlook them.
3. R-Studio
R-Studio is geared for IT experts and professionals. It is highly powerful, but unfortunately out of reach for very basic users. Despite being free, it is a little challenging to get your head around due to its extensive use of the command-line interface. 
R-Studio functions on local and network disks, even if such partitions are formatted, damaged, or deleted. As the emphasis is on user control over everything, all settings are flexible, including parameters.
It can be daunting to try to use R-Studio, but if you feel up for a challenge, R-studio also walks you through a step-by-step learning process that streamlines implementation for new users.
Key Features:
Recovered files can be sorted by their extensions, creation time, modification time, access time, and other parameters.
Preview files using a built-in hex editor
Open-source, therefore transparent and user-supported

👍 What we like:
Mass file recovery
In-depth and versatile search
Sorting and filtering data using extensions
Search for known file types
Provides support for wizard-oriented interface and GUI 
👎 Cons:
You need to spend time learning the program. It is not the pick-up-and-go platform as a scripting language.
Package versions and platform versions often do not align.
Severely buggy and the lack of official customer support can delay recovery times.
Wondershare Recoverit helps retrieve lost data from all types of Windows as well as Mac devices. Further, it is compatible with most storage media including HDDs, SSDs, external hard disks, Floppy Disks, USB flash drives, Memory cards, and digital cameras.
Wondershare has a built-in filter that allows you to specify document types and get to your desired files faster. Another advantage of using this software is that you can pause or stop scanning in between to check the scan results, you do not necessarily have to wait for the scan to complete. 
Main features:
Can repair multiple videos of different formats simultaneously while providing free scanning and previewing before restoring them
Intuitive user interface
Crashed computer recovery to restore images, photoshop files, videos, and audio files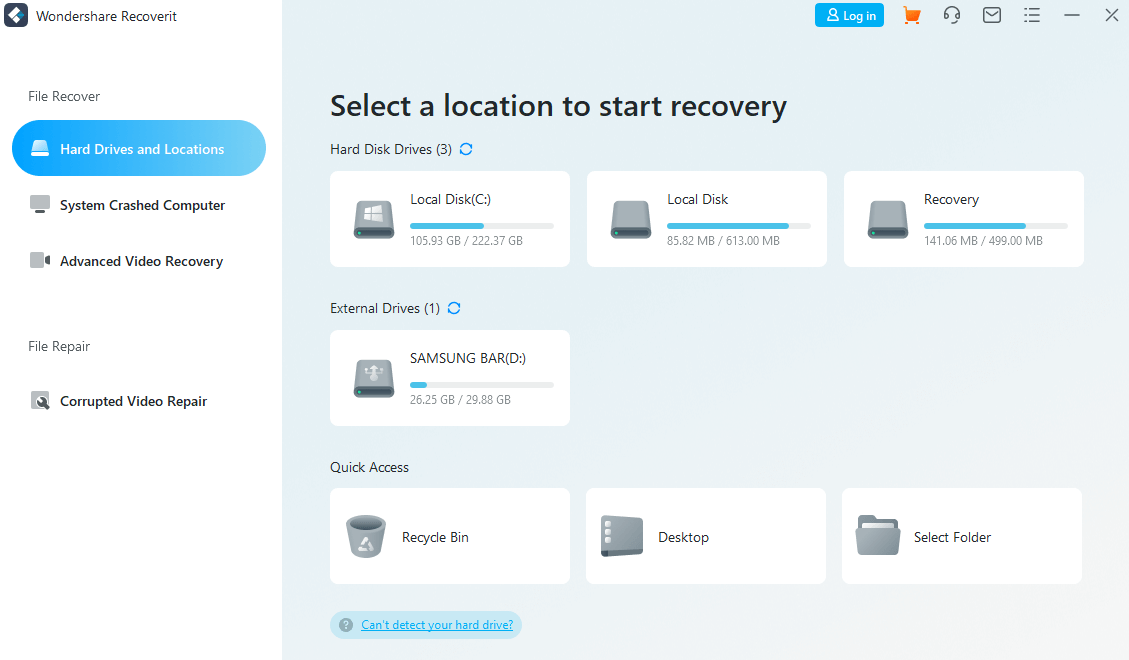 👍 What we like:
Recovers videos from formatted SD cards
Can recover accidental data deletion
Restores damaged files
👎 Cons:
Drive retrieval takes too long
Sometimes fails to detect the flash drive or the hard drive
Limited file preview
The scanning process is not smooth often crashes
Recovered files may not be as good as new
Perhaps the best-known software solution on this list, EaseUs data recovery wizard specializes in HDD/SDD recovery, format recovery, raw recovery, and partition recovery.
It is a technically advanced software capable of quickly retrieving all deleted, formatted, and inaccessible RAW files on Windows XP/Vista/2003/2008/7/8/10. It has a great track record for restoring files embedded deep in the folder structure, making it one of the most sought-after recovery software. 
Key Features:
Partition recovery
Deep level scanning
Recover deleted files
Bootable media emergency
Auto BAD sector skipping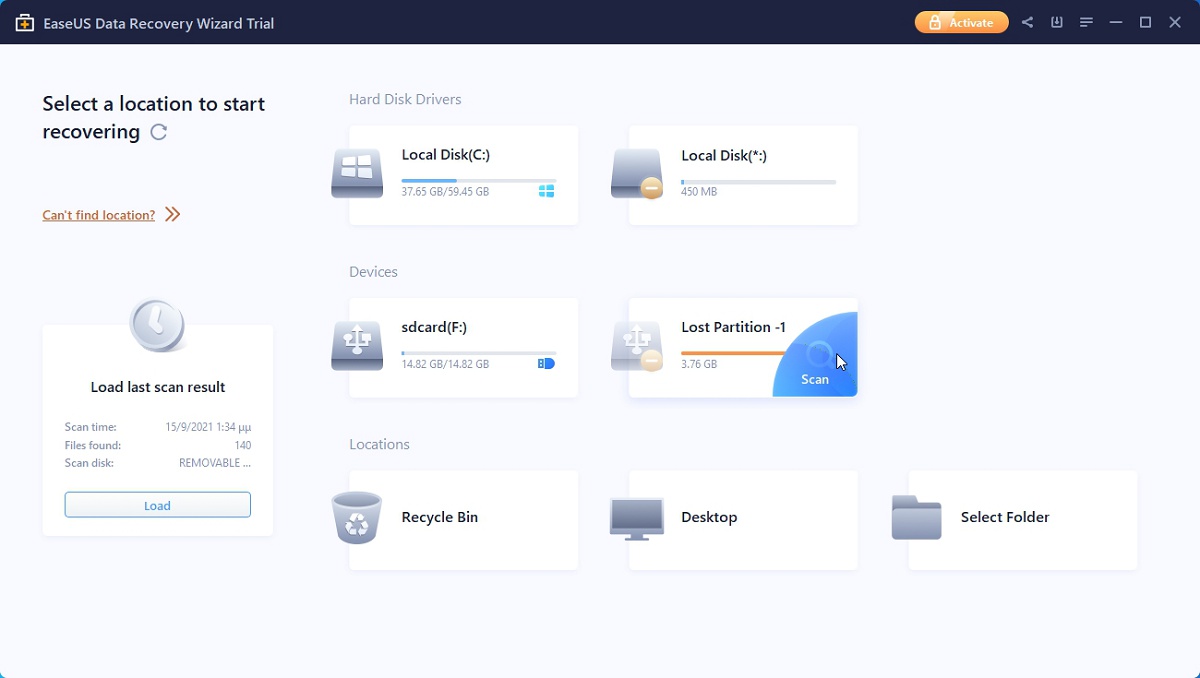 👍 What we like:
Straightforward and easy-to-use User Interface  
Faster scanning
Supports every type of storage device
No unwanted self-promotional ads
Multi-lingual support
Occupies less space to sit on the drive
👎 Cons:
The scan gets stuck when it passes bad sectors
Only a single folder can be scanned at a time, not the entire disk
Conclusion
Although iCare is a well-known data recovery tool for windows, it fails in the face of strong competition. In attempting to be a simple software, the creators have stripped it of several features that can ease the process of data recovery. We strongly suggest you choose from the other software on this list as an alternative to iCare. Although each of them is a strong contender, our top picks are R-Studio for advanced users and Disk Drill for novices.
FAQs
Disk Drill is a far more powerful data recovery software. Although iCare presents itself as a simple, no-fuss solution, in the long run, the powerful, feature-packed alternative that Disk Drill offers makes data recovery highly convenient for users of any level.
Some of the best alternatives available for iCare Data Recovery are:
Disk Drill
Recuva
R-Studio
Wise Data Recovery
EaseUS.
If the simplicity of iCare is what attracts you to it, consider Disk Drill. Loaded with tons of great features, Disk Drill is very easy to use and distraction-free. It is very easy to set up and data recovery is complete within a matter of a few minutes.