What is a MacBook Air? Everything you need to know about it
A MacBook Air is a type of laptop computer manufactured and developed by Apple Inc. It comes fitted with a full size keyboard, aluminum casa and a thin-light structure. MacBook Air laptops are available in different model sizes of screen length of 11.6 inches and 13.3 inches. All models use Intel powerful processors such as Core i5 and Core i7 cpus. The Air line of notebooks is an improvement of previous MacBooks manufactured by Apple Inc.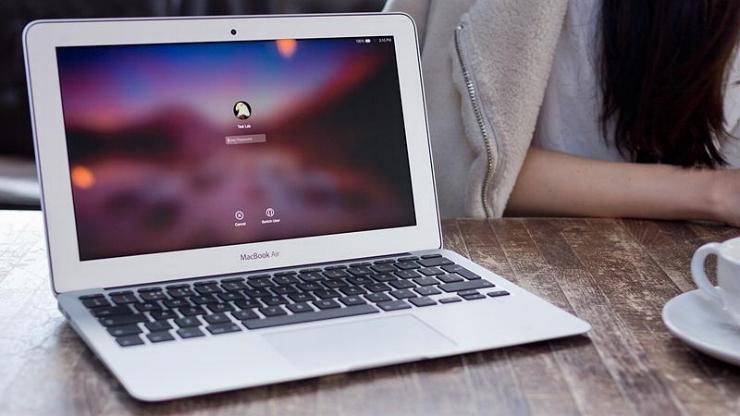 Unlike other Laptops manufactured and designed by Apple, the MacBook Air does not come with a CD/DVD drive. Users of MacBook Air are required to install disc software and programs using a Remote Disk or a MacBook Air Superdrive. MacBook Air Laptops can connect to the internet using a wired Ethernet connection, Wi-Fi network or through an optical USB Ethernet adapter. According to Apple, the 11 inch  MacBook Air battery can last up to 9hrs while the 13 inch MacBook Air can go up to 12 hrs without a recharge.
Are you having issues of Data loss on your MacBook Air? If yes, consider this helpful guide that will teach you on how to recover lost files, undeleted data and deleted documents from a corrupt MacBook hard drive.
How to Recover MacBook Air Lost files using Disk Drill for Mac
Disk Drill for Mac is a file recovery app that uses comprehensive algorithms to retrieve lost data from an internal or external storage device. While some data loss scenarios are inevitable, there is still a simple solution for this case, and you are most likely to recover back over 90% of your data if your MacBook Air drive is not tampered with after file deletion.
Disk Drill for Mac comes is two versions; Disk drill Free MacBook Air recovery software and Disk Drill Pro version. The data recovery process on a MacBook Air laptop is quite simple. After downloading our MacBook Air data recovery Software, use the steps below to retrieve back and recover MacBook Air files.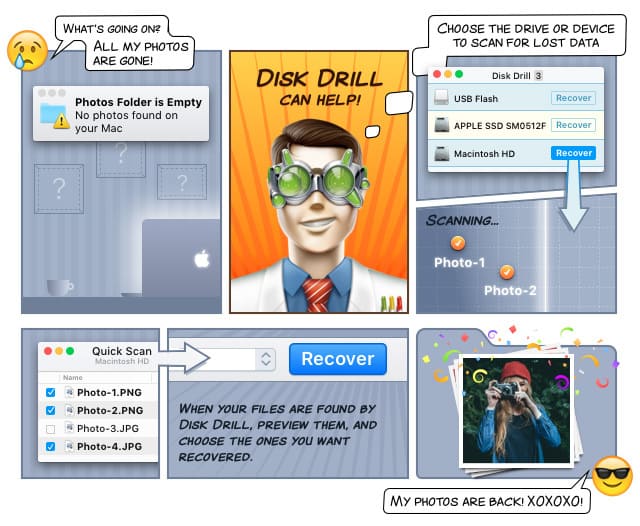 Data recovery for free
Your Companion for Deleted Files Recovery
Step By step guide for restoring undeleted data on a MacBook Air laptop
Download Disk Drill free version and install it on your computer. If you urgently need to recover crucial MacBook Air files, download the Pro version that allows one to unlock premium data recovery features. Disk Drill For Mac runs all Mac OS X including the latest version such as Yosemite, Mountain Lion OS and Mavericks OS.
Launch the Program. Disk Drill will scan your computer and display all drives, select the drive that you want to recover data from and click on the "Recovery" button.
The scanning process will start immediately and can last for minutes or few hours depending on your drive size and PC processing speed. Most MacBook Air Laptops are running on an Intel i5 or i7 processor, so expect the process to be quick.
Disk Drill will display all recoverable files when the scanning process is done. If you were using Disk Drill free version, upgrade to the Pro version to save the files to your computer.
Close Disk Drill Mac Book Air File Recovery Software when done and enjoy your life with the MacBook Air.