What is a jailbroken device? Everything you need to know about Jailbreaking
Jailbreaking refers to the process of removing all restrictions imposed on an iOS device. Apple's devices that can be jailbroken include; iPad, iPod Touch, Apple TV 2 and all iPhone smartphones. Jailbreaking allows root access to system files that can be manipulated to enable installation of apps, themes, and extensions that are not supported by Apple or unavailable for download on Apple App Store.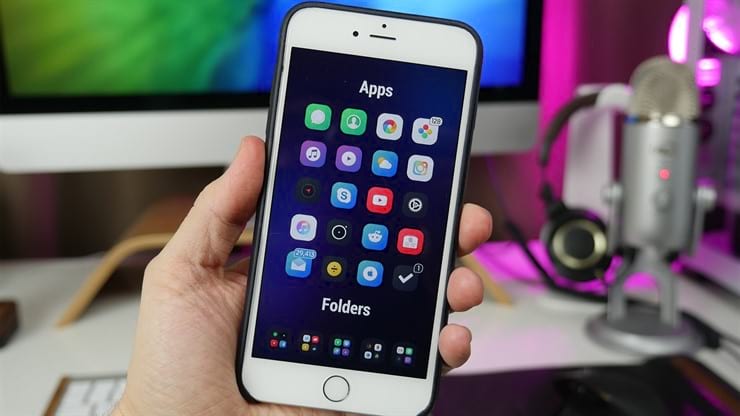 One of the most important reasons why most people jailbreak their devices is to expand the limitations set by Apple and App Store. There are several tools and applications used to jailbreak devices and Apple does not approve them since they are against their end user license-agreement for iOS. Apple device users' jailbreak their smartphones and tablets to download unapproved programs such as religious apps, tweaks, and user interface customizations.
Risks associated with Jailbreaking iOS devices
Jailbreaking iOS devices poses many security threats to the device and the user. A jailbroken smartphone can easily be affected by malware and Trojans that can cause great damage to the system files. Hackers can easily install a tracking program on a jailbroken device to steal important files and information from a user. Apple recommends iPhone and iPad users not to jailbreak their devices since some of the actions done by a jailbreak app are irreversible and can cause permanent file damages to the device.
If you have a recently tried to jailbreak your smartphone and discovered that you lost import files such as pictures, music, and videos from your device, don't continue with the process of Jailbreaking. Download a data recovery program and recover back your files before they are completely wiped out of your device.
Disk Drill for Mac OS X can be used to recover deleted files on a Jailbroken device. This Jailbreaking device recovery software lets you scan your device drive for changes and undeleted data that is inaccessible.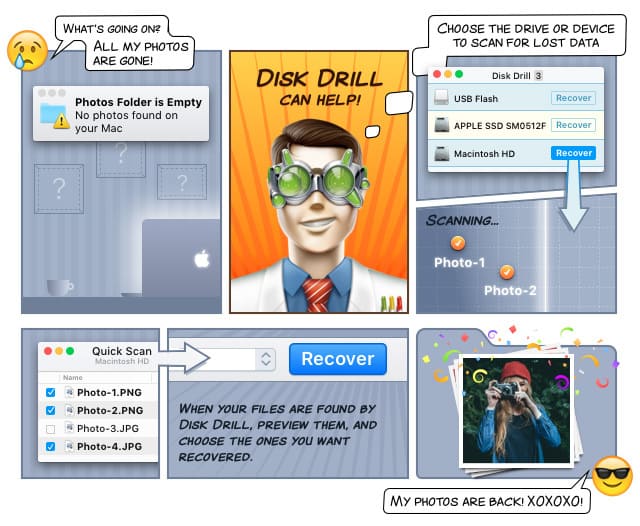 Data recovery for free
Your Companion for Deleted Files Recovery
Learn how to recover deleted files on a Jailbroken device
If you want to recover lost files from an iPhone, iPod Touch, and iPad tablet, download Disk Drill for Mac OS X. Disk Drill is available in two options; full version (Disk Drill Pro) and Disk Drill free version. The free version lets you know whether your lost files can be retrieved and restored back while the Full version allows one to save recoverable files to the PC.
Install Disk Drill Jailbreaking device data recovery software on your Mac OS X PC.
Connect your iPhone, iPad or any other Apple device that you want to recover lost files from with your PC. Make sure your Macintosh computer can access your device drive.
Launch Disk drill and locate your device drive on the list of media devices connected to your PC.
Click on the Recovery button next to your device drive and wait for Disk Drill to complete the scanning process.
When the scanning process is done, Disk Drill data recovery software will display all recoverable files and you will have the option of saving the files to your computer.
Save all your files that you had lost and exit the program when done.