What is an iOS device?
iOS is one of the most popular mobile operating system developed and created by Apple Inc. An iOS device is an electronic gadget that runs on iOS. Apple iOS devices include: iPad, iPod Touch and iPhone. iOS is the 2nd most popular mobile OS after Android. Over the years, Android and iOS devices have been competing so much for a higher market share.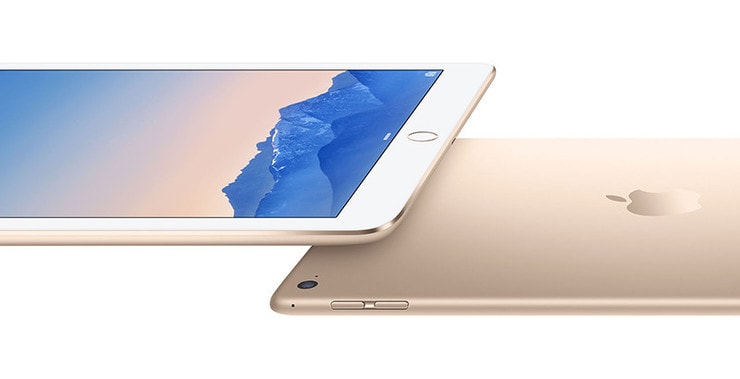 Apple has the following list of iOS devices running on its mobile platform OS: iPhone 7  Plus, iPhone 6S, iPhone SE, iPhone 6S Plus and iPhone 7 other older iOS devices that have been developed and discontinued by Apple include; iPhone (1st generation),  iPhone 3GS, iPhone 3G, iPhone 5S,  iPhone 4S, iPhone 4, iPhone 5C, iPhone 5, iPhone 6 Plus, iPhone 6.
Data recovery on an iOS device
If you have lost data or inaccessible system files on your device, there are several steps and measure that you can take to retrieve that data. Disk Drill for Mac can be used to retrieve lost files on an iOS device. Furthermore, the data recovery process with Disk Drill is quite fast and simple. All you need is a Mac computer and a connection cable that will connect your device with the PC.
After connecting your iOS device to your Mac computer Disk Drill for Mac OS X will recognize your device as an external device and will display all the drives that pertain to it. Use Disk Drill to repair system files, retrieve lost data, locate undeleted files and restore back deleted files on your iOS device.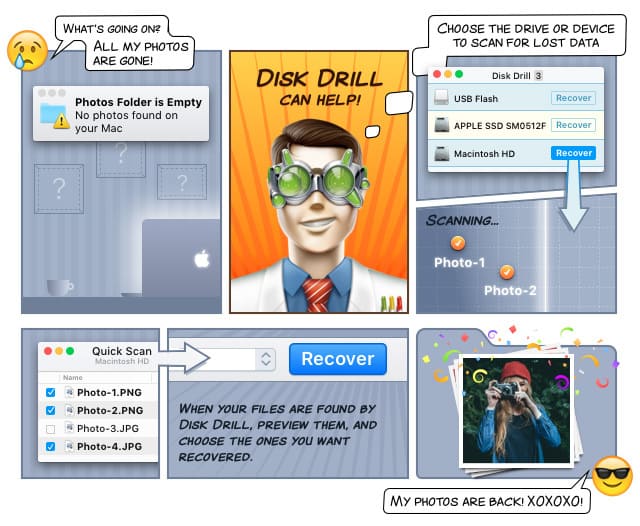 Data recovery for free
Your Companion for Deleted Files Recovery
How to recover iOS Device deleted files with Disk Drill iOS Device file recovery Software
First of all, download Disk Drill for Mac and install it on your Macintosh computer.
Connect your iOS device to your computer using the appropriate cable. The program works well for iOS devices such as iPhone 7, iPhone 6, iPhone 7 Plus, iPhone 6 Plus. Same as with iPod Touch and iPad tablets such as iPad Mini 3, iPad Mini 2, Ipad Mini 4 and the first generation of iPad Mini.
Once you connect your Device to your PC, make sure you have activated data transfer, and your device is accessible on your Mac PC.
Launch Disk Drill for Mac and read the introductory guide on how to use the software to recover deleted files.
Disk Drill will display all devices connected to your PC. Locate your iOS device and click on the "Recovery" button next to its drive.  Disk Drill will scan the device for lost files and display all recoverable files. Finally, choose the Files that you want to recover and save them to a folder on your PC drive.