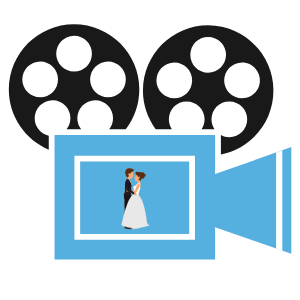 Weddings are very special occasions that deserve to be recorded from start to finish. Even though you're very unlikely to forget your own wedding, having the ability to see it again in the future is priceless.
Unfortunately, so many married couples have forever lost their wedding video because they didn't know how to recover deleted videos from digital cameras and other devices using photo recovery software such as Disk Drill Photo Recovery.
The purpose of this article is to explain just how easy it is to recover lost wedding video files from an SD card, USB flash drive, or any other storage device for that matter. We understand just how precious digital memories can be, and we sincerely hope this article saves many married couples from the terrible feeling of not being able to recover deleted wedding video footage.
Why People Lose Their Wedding Footage
You've probably seen a news headline or two about a videographer getting sued for lost wedding footage. Such headlines are more common than you might think because there are many ways how wedding footage gets lost.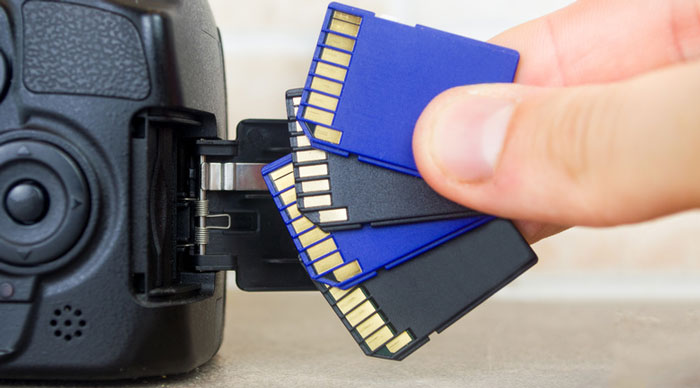 Because weddings often extend throughout the day, wedding videographers have to use multiple memory cards to store everything. After a few drinks with the bride and groom, as well as few other drinks with other wedding attendants, managing multiple tiny memory cards can be really difficult, and all it takes to lose hours' worth of footage is to mistake a memory card that's already been filled to the brim with video footage for a memory card that's supposed to be completely empty, overwriting everything with new footage.
Of course, memory cards and other storage devices, including external hard drives, can experience a sudden, catastrophic failure, and there's very little a wedding videographer can do to prevent this from happening.
However, there's a lot that a wedding photographer can do to recover videos from SD card or USB flash drive or other storage media, especially if the photographer is familiar with Disk Drill, the best data recovery software solution for Windows and macOS.
How to Recover Deleted Wedding Videos from PC
To recover deleted wedding videos from a PC with the help of Disk Drill, follow these three simple steps:
Step 1: Stop what you're doing!
Seriously, stop right now! The last thing you want is to overwrite your deleted wedding video footage with new data, making data recovery impossible.
Disk Drill can recover videos from a formatted SD card or USB flash drive, but not if the storage device has been overwritten with new data.
Step 2: Download and install Disk Drill
You can download the latest version of Disk Drill from its official website, and you should stick to the official website only because third-party software hosting servers may be infiltrated with malware. Installing Disk Drill could hardly be easier since all you have to do is follow the installation wizard.

Data recovery for free
Your Companion for Deleted Files Recovery
Step 3: Recover your data
To recover your data, all you have to do is launch Disk Drill and click the Recover button next to the storage device where your wedding videos were located before you lost them.

Disk Drill will automatically analyze the device and present you with a list of all deleted files. You simply choose which files you want to get back and start the recovery process.

How to Recover Deleted Wedding Photos from SD card or USB Flash Drive
Disk Drill supports hundreds of file formats, so you can be sure that all popular image formats are supported as well.
To recover deleted wedding videos from SD card or USB flash drive:
Don't do anything with the SD card or USB flash drive to prevent overwriting deleted data.
Download Disk Drill from its official website and install it just like you would any other application.
Start the scanning process by clicking on the Recover button. 
Select video files you would like to restore.
Recover your data by selecting the storage device and clicking on the Recover button.
Video Recovery Software and Its Benefits
If you've ever lost important files and wanted to recover them, the chances are that you decided to contact a professional data recovery center, only to discover that most data recovery centers charge outrageous prices and don't even guarantee successful recovery. Many people discovered the exact same thing and ultimately decided that the lost files are simply not worth the price.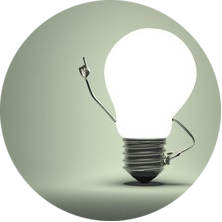 Even though your wedding video is priceless, your budget most likely isn't infinite, so professional data recovery services may be out of the question even if you're willing to pay for them. Fortunately, there is one other option how to recover videos from SD card or USB flash drive or other storage devices: video recovery software.
Video recovery software is a subcategory of data recovery software, which is why most data recovery software solutions, including Disk Drill, can recover MOV/MP4/AVI/etc. files from SD cards, USB flash drives, hard drives, and so on.
With the right video recovery software, you can painlessly recover all popular video formats (including AVI, MOV, MP4, M4V, FLV, SWF, MPG, 3GP, 3G2, WMV, MKV, ASF, RM/RMVB, MPEG, etc.) with a few clicks and from the comfort of your home—no need to give someone else access to your personal data and pay thousands of dollars just to see your files again.
We've already mentioned Disk Drill several times in this article, and we have many good reasons for doing so. Unlike many other data recovery software solutions, Disk Drill has been designed from the ground up with the average user in mind, but it still hides professional features under the hood.

You can use it to recover hundreds of file types from all common storage devices, and it takes just minutes to complete the recovery process from start to finish.
But the best thing about Disk Drill is the fact that you can download it for free and use it to recover deleted or lost files. In the next chapter of this article, we provide step-by-step instructions on how to recover deleted videos from PC using Disk Drill to help you turn a wedding disaster into a success.
Avoid Losing Your Videos Next Time
The importance of data backups can't be overstated when it comes to preventing irreparable data loss. For smaller files, cloud storage services seem to be the best solution because they let you store your files on a remote server managed by seasoned IT professionals, providing excellent protection against natural disasters and other devastating events.
However, unless you have an extremely fast internet connection, uploading large video files to a remote server probably won't work for you. In that case, we recommend you purchase a backup hard drive and use it exclusively for backup purposes.
Instead of having to remind yourself to do manual backups, you should take advantage of Disk Drill's Recovery Vault, which protects your data by tracking the files that are getting deleted from protected hard drives, making it functionally similar to Apple's Time Machine, but with a much smaller system footprint.