What is CR2 File Format
In the field of digital photography, a raw image file is a file format that contains data from an image sensor, which has minimal processing. Thus, it cannot be processed with a bitmap image editor. A raw image file has a similar role as a negative in film photography. For this reason, the process of converting a raw image file into a viewable file format is named development. A raw image file format is designed to best capture the physical information of a scene, that is light and color.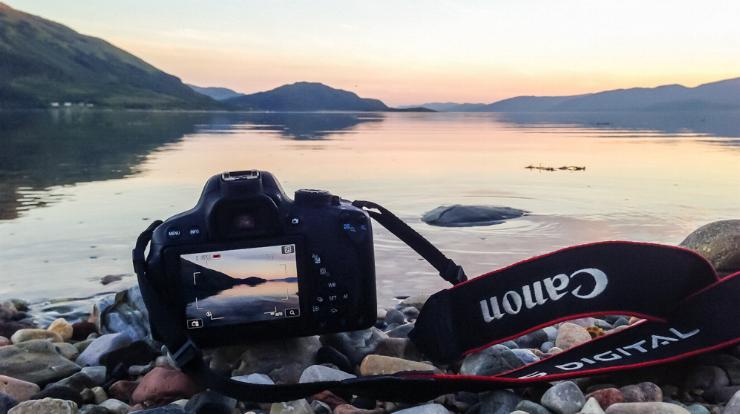 There are many raw image file formats, usually related to a specific device or brand. A .CR2 file extension represents a Canon Raw Image. Canon is a manufacturer of photographic equipment with headquarters in Japan.
The CR2 file format is derived from the TIFF file format. CR2 stands for Canon Raw Version 2. This file format has been used by this manufacturer since the release of 350D, 20D, 9G and 1D Mark II models. The previous version of the .CR2 file format was .CRW. Some Canon models use TIFF files.
The CR2 file format has a header and four Image File Directories (IFDs). The header contains the digital signature and other data. The IDF #0 contains the Makernotes section, with information that includes the make, model and model ID. It also contains a small RGB version of the image compressed in JPEG. The size of this image varies according to the model. For example, the 450D model uses a size of 2256×1504 pixels, and the 40D model a size of 1936×1288 pixels. The other three IDFs contain different data about the picture: IDF#1 contains a small RGB version of the picture of 160×120 pixels. IDF#2 contains an uncompressed RGB version, without white balance correction. Finally, the IDF#3 contains the RAW data compressed in lossless JPEG. This raw version is stored as vertical slices, which are assembled during decompression.
Although there is no official information about the file structure of a .CR2 file, there is available on the Internet technical information about it. This information includes an in depth description of its different parts. This information has permitted the creation of third party software that is capable of converting CR2 raw images into viewable formats. An example is DCRAW by Dave Coffin.
What is the Digital Signature of a CR2 File
ISO 8859-1: 49 49 2A 00 10 00 00 00
43 52
Hexadecimal: II*…..
CR
How to Open CR2 Files
.CR2 files are raw files. Therefore, they must be converted to another editable / viewable file format, such as JPEG, in order to be open. There are several .CR2 file converters offered on the Internet.
How to Recover Deleted CR2 Files
It can be stressful when you realize that your image is lost. However, there is hope, as Disk Drill, a data recovery application, can help you to recover CR2 files. Disk Drill uses powerful algorithms, which reconstruct the deleted files whose content is still available on the digital drive. This is possible because, when you deleted the .CR2 file, you actually only erased a reference to the data. The content is still untouched until overwritten by another file.
Disk Drill is available for free!

Data recovery for free
Your Companion for Deleted Files Recovery
Steps for Recovering CR2 Files Successfully
Once downloaded, to recover CR2 files is easy. The few necessary steps are:
Install Disk Drill by clicking on the installer's icon. The program will guide you through the necessary steps.
Open Disk Drill by clicking on the app's icon. Disk Drill will automatically detect all connected digital devices. This app supports a wide variety of devices, including internal and external hard drives, USB based drives, memory cards and more. It can also do CR2 file recovery from image files.

Image files are a bit-by-bit copy of a digital drive. As they are a full copy of the original drive, they also contain the deletions still contained on the device.

Select the device or image copy that contains your .CR2 files.

Narrow the search by selecting .CR2 file extension from the "Preferences" menu. In this manner, the app will focus on a proper CR2 recovery process, and do a faster and more efficient task.
Start the CR2 file recovery. You can pause or cancel the process at any time. You can also save the session, and continue later on, without any loss of the work already done. This option is very useful when working with devices of large sizes, as the scanning process may take several hours.
Once the scan is done, Disk Drill presents the results in the manner of a list. This list can be narrowed down by using the available filters by size or date. If the file name could not be recovered, Disk Drill will create a generic name such as file001.cr2.
Select the CR2 file(s) that you need, and retrieve it (them) to a folder of your choice.
That is all you need to do to recover CR2 files!