The majority of iPhone users make extensive use of this miniature marvel of electronic technology. As its proponents are well aware, it is much more than a means of engaging in communication. Your iPhone is a powerful, mobile computing device that fits in your hand and can go everywhere with you. The apps available for your iPhone make it possible to run a business on the go, watch movies wherever you are, and of course, communicate via multiple methods.

Apple continues to pour innovative features and cutting-edge technology into each new release of the iPhone. One aspect of the iPhone and its underlying iOS operating system that has remained the same for some time is the Contacts app. It is an app that performs as advertised, managing the contacts on your iPhone and across all of your Apple devices if desired.
Getting rid of your old and unwanted contacts can, however, become a laborious and time-consuming exercise.
How to Delete Multiple Contacts on an iPhone
As you may have noticed if you were ever inclined to clean up your contacts list, there is no method built into the Contacts app that easily lets you delete multiple contacts on your iPhone. This may be an oversight or a subtle way to make you give some thought to actually deleting a bunch of people that you once were connected to in some way. In any case, you need to delete contacts one-by-one if you are doing it through the Contacts app.
So what can you do when you change jobs and want to banish all those old contacts from your iPhone, never to be seen again? Luckily there are some alternatives to spending an afternoon deleting them one at a time.
Let's take a look at how you can use each method to streamline the deletion of contacts from your iPhone XS/XR/X/8/7/6s/6.
#1 Using Your Mac or Windows Computer
This method involves using iCloud to delete unwanted contacts and can be used on either a Windows or Mac computer employing a slightly different procedure.
On a Mac:
Open System Preferences and select iCloud.
Sign into iCloud using the same Apple ID that is used on your iPhone.
Make sure that the checkbox next to Contacts is checked.
Open the Contacts app on your Mac machine.
While viewing all contacts, hold down the Command button and click on the contacts that you intend to delete.
Right click and click the Delete Cards button. Confirm the deletion.

Changes you make will be updated on your iPhone.
On a PC:
Open your browser and navigate to icloud.com.
Sign in to iCloud with the Apple ID you use on your iPhone.
Select Contacts.
Hold Ctrl and click on the Contacts to be deleted.
Press the Delete key on your keyboard.
Changes made in iCloud will be synced to your iPhone, eliminating all those contacts you no longer want or need.
#2 Using a third-party app from the Apple App Store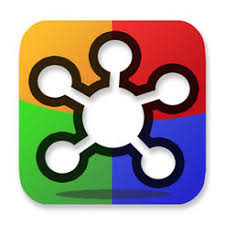 There are a number of apps available from the Apple App Store which are designed to help manage your contacts. Many of them include the ability to delete multiple contacts simultaneously. One such app is called Groups and this is how you can delete multiple contacts at once using the app.
Download and launch the Groups app in your iPhone.
Grant the app access to your Contacts.
Select All Contacts from the Groups list.
Choose the contacts to be deleted by tapping the circle to the left of their name.
Tap Choose Action and select Delete contacts.
Tap on Remove from my iPhone to confirm your deletions.
#3 Restoring your iPhone to its Factory Settings
Some may consider this a radical step to take just to delete your contacts. It will delete all of your contacts, as well as the other data and apps currently on your iPhone.
Restoring to factory settings is often reserved for times right before you sell an iPhone, but can be used at any time to essentially give you a new device.
Tap Settings → General → Reset.
Select Erase All Content and Settings.
Enter your Apple ID if requested.
Confirm the deletion.
How to Recover Deleted Contacts on an iPhone
Now that you know how to delete multiple contacts at once, you probably want to try it out. Everything works as it should until you go back into your contacts and realize that you have mistakenly deleted some very important contact information. You may start to feel a bit of panic set in.
There is a very good chance that you can recover the deleted contacts using Disk Drill data recovery software. The application is available for Mac computers as a free download which will identify deleted files, including Contacts, that can be recovered. This offers you a risk-free opportunity to see if the tool can recover the contacts that you need.
Here is how to retrieve deleted contacts by using Disk Drill:
❗ Immediately stop using the iPhone to minimize the possibility that the operating system will overwrite the deleted contacts before they are restored.
Download and Install Disk Drill for Mac. On installation, you will need to provide administrator-level permission so the app can recover your files.


Data recovery for free
Your Companion for Deleted Files Recovery

Connect the iPhone to your computer and make sure that the phone trusts the machine.
Select your iPhone from the list of disks displayed by the app.
Click the Recover button and you will be presented with a preview of the contacts that can be recovered.
Upgrade to the Pro version of Disk Drill to recover the files on a Mac.
Select the contacts to be recovered and click on the Recover button again. Your contacts will be restored to the location that you select.
---
Now you know a few different ways to delete groups of contacts simultaneously. And if you accidentally delete someone that you meant to keep, you can use Disk Drill to recover all of their contact information. Also Disk Drill app can recover your deleted text messages.