What is Mac Pro?
A Mac Pro is a series of Xeon based server and workstation computer that is manufactured by Apple. It's one of the most powerful computer ever manufactured by Apple, and it's widely used by professionals from all over the world. Mac Pro computers contain a high level of performance and impressive speed that makes them the best computers for running complex applications on Apples OS.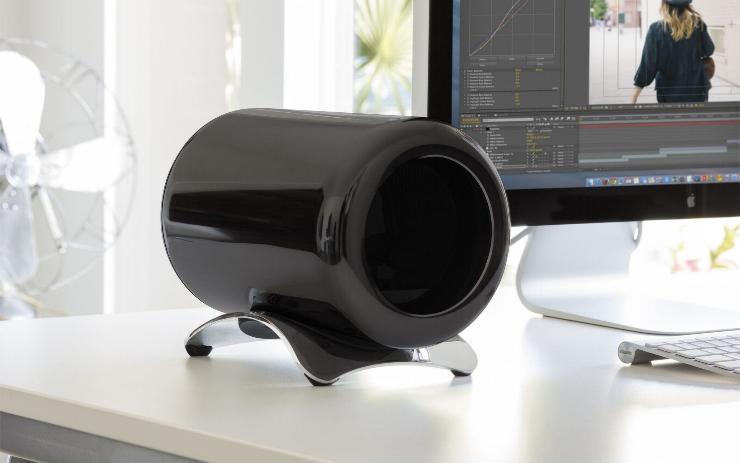 While speed is the top priority of Apple, Mac Pro computers are manufactured with powerful processors that run the machine. All Mac Pro computers use Intel Xeon processor. One of the latest redesigned Mac Pro computers uses a CPU of 12-core Xeon that is extremely powerful than that of a regular computer. Average home computer users can use Mac Pro PCs to perform small tasks at the speed of light. While performance and speed might be so impressive, Mac Pro PCs are mainly designed for users who need more memory and a storage capacity that's bigger than that of an average computer.
All Mac Pro PCs run on OS X Lion, a UNIX-based system that runs UNIX codes in a stable manner. While Mac Pro computers are very powerful and productive, they also have some little tweaks. Data loss is one of the biggest challenges faced by most Mac Pro PC. Even though Apple designs its machine with backup and sync systems that help to retrieve data in the event of data loss, you might still lose your files if the backup system was not activated or when the storage drive fails to load properly.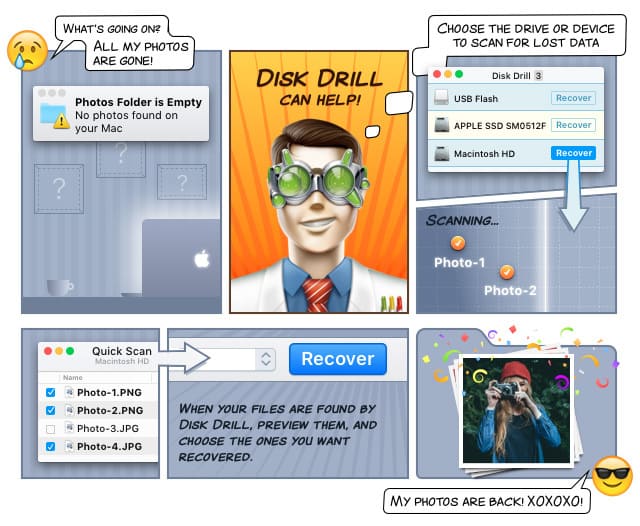 Data recovery for free
Your Companion for Deleted Files Recovery
Disk Drill for Mac is a free download Mac Pro recovery Software that can be installed on Mac PCs to recover deleted files on a Mac Pro. The Mac Pro data recovery software is quite easy to use and comes with a tutorial guide that helps you to recover 70% of your lost files and documents. Our Mac Pro file recovery app can be used for free with some few limitations. If you want to unlock the full potential of data recovery on your Mac Pro PC hard drive, please upgrade to the Disk Drill Pro version that enables users to enjoy unlimited features and other data recovery benefits.
How to Recover Mac Pro lost files with Disk Drill data recovery app
Download Disk Drill for Mac and install it on your Mac Pro
Launch Disk Drill and follow the welcome guide to learn some few things about data recovery.
If your Mac Pro Hard drive is partitioned, select the drive partition that you want to recover files from.
Once confirmed, start the scanning process. The recovery process can take minutes or few hours depending on your disk volume.
When the scanning process is done, Disk Drill will display all recoverable files and documents. Preview all the files and save the ones you want to retrieve on your Mac Pro hard drive.