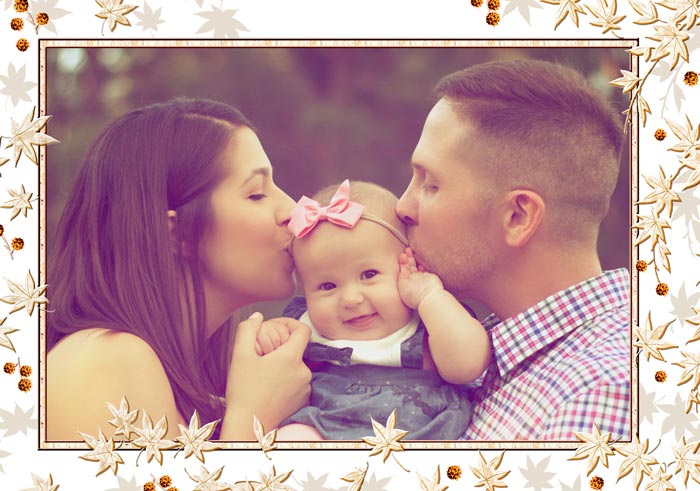 How many family photos do you have scattered across your electronic devices? Hundreds? Thousands? If you're like most people, you probably don't even know because you stopped counting a long time ago, right? But no matter how many family photos you have, losing just a single one always feels devastating.
Fortunately, it's possible to recover lost photos (TIFF, JPEG, GIF, PNG, Raw Image Files, and just about all other popular digital image file formats) from all common storage devices with the help of Disk Drill, a one-of-a-kind data recovery solution capable of delivering professional results while being extraordinarily easy to use.
After 48 hours of thinking I lost 3TB of footage on my drive, I can proudly say that I recovered all of it with zero errors. Shout out to @Cleverfiles for helping me out!

— Jon Asher (@jon_asher) March 26, 2019
Steps to Recover Deleted Photos from a PC:
Download Disk Drill from its official website. Click the green Free Download button. Wait a few seconds for Disk Drill to start downloading.


Data recovery for free
Your Companion for Deleted Files Recovery

Install Disk Drill just like you would any other application.


• Disk Drill's installation wizard will guide you through the entire installation process, so you have nothing to worry about even if you consider yourself to be bad with computers.

If possible, install Disk Drill on a different hard drive than the one from which you want to recover the lost photos. Installing Disk Drill on the hard drive with the lost photos could overwrite the same disk sectors where the photos were previously located, making recovery very difficult if not entirely impossible.

Launch Disk Drill.
• You can either use the Basic version of Disk Drill or you can upgrade to Disk Drill PRO for unlimited recovery. Disk Drill for Windows lets you recover up to 500MB of data for free.
Click the Recover button next to the storage device where the deleted photos were located.• Disk Drill will start analyzing the storage device using its several powerful advanced recovery algorithms.• Depending on the type of your hard drive and its speed and size, this step may take just a few seconds or several minutes. Just be patient and don't interrupt it if possible.
Select which photos you would like to recover.• If you want to recover only photos, you can narrow down the scan results to image files only using the several available filters.
Preview. Evaluate the recovery results by previewing the files after scanning.
With all deleted photos selected, click the Recover button one last time to begin the recovery process.

The actual recovery should be very quick unless you're recovering many GB of photos. It's absolutely critical for you to not interrupt the recovery process to successfully recover deleted images.
Best Tools to Recover Deleted Photos from External Storage Devices
There are many photo recovery and image recovery tools to choose from, but some can do more harm than good. Before you download any random tool that promises to recover photos from external HDDs and other removable storage media, we highly encourage you to familiarize yourself with the three data recovery tools described below and give at least the first of them a try.
---
1

Disk Drill

We've already described in detail how to recover photos from SD card or USB flash drive or any other storage device earlier in this article, and now it's time to take a closer look at just what exactly makes Disk Drill the best data recovery tool on the market.
Developed with the average user in mind, Disk Drill simplifies the complicated data recovery process to such an extent that absolutely anyone can use it to recover hundreds of file formats without any expert knowledge. All common storage devices and file systems are supported, including NTFS, FAT32, EXT, and HFS+.

Disk Drill allows you to choose from multiple scan options, or it can choose the best scan option for you. If you've just lost your data, you can try Disk Drill's Quick Scan function. There's also the Deep Scan function, which performs a thorough search of your entire drive to find fragments of files and reconstruct them.
In addition to its ability to recover photos from USB flash drives and formatted drives, Disk Drill can also recover deleted photos directly from digital cameras. Cameras from all popular manufacturers are fully supported, including Canon, Nikon, Sony, and others.
---
2

PhotoRec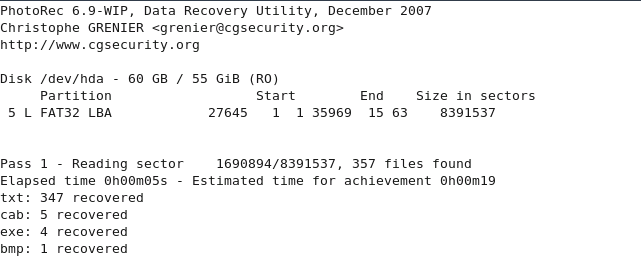 PhotoRec is an open source multi-platform data recovery tool that has been around for a long time. It runs on Windows, macOS, Linux, FreeBSD, and can be compiled on almost every Unix system. As its name suggests, PhotoRec's main selling point is its ability to recover photos from formatted drives and other storage devices.
From traditional hard drives to modern Solid-State Drives to CD-ROMs, memory cards (CompactFlash, Memory Stick, Secure Digital/SD, SmartMedia, Microdrive, MMC, etc.) and USB memory drives, there's really no common storage device that PhotoRec doesn't support.
Unfortunately, PhotoRec is far from intuitive because it runs in the command line. Yes, there's a third-party graphical user interface available, but configuring it to work requires some substantial effort, and there's simply no need to go through the hassle when you can just download Disk Drill and recover your data with the click of a button.
---
3

Recuva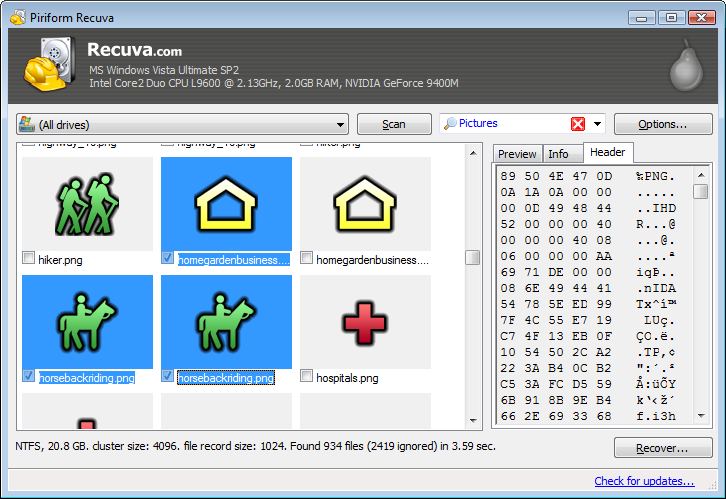 Recuva is a Windows data recovery tool developed by Piriform, the company behind CCleaner, Defraggler, and Speccy. You can download and use Recuva for free, but you have to purchase Recuva Professional to gain access to virtual hard drive support, automatic updates, and premium customer support.
As far as data recovery tools go, Recuva is fairly intuitive, but not as much as Disk Drill. It can recover pictures, music, documents, videos, emails, and just about every popular file format from memory cards, external hard drives, USB sticks, and other storage devices. Unfortunately, the is no Recuva for Mac.
Besides data recovery, Recuva comes with a built-in file shredder that allows you to make deleted files unrecoverable even with advanced data recovery tools. If you decide for Recuva, get it with CCleaner Professional Plus, along with CCleaner Professional, Defraggler Professional, and Speccy Professional.
Best Software to Recover Deleted Photos from Android Devices
To recover deleted photos from Android devices, you have two options: Disk Drill or PhotoRec.
The Mac version of Disk Drill makes Android recovery extremely simple with its famous do-it-yourself approach to data recovery. It also comes with a few extra tools that are not present in the Windows version, including Mac Cleanup and byte-by-byte disk and partition backup.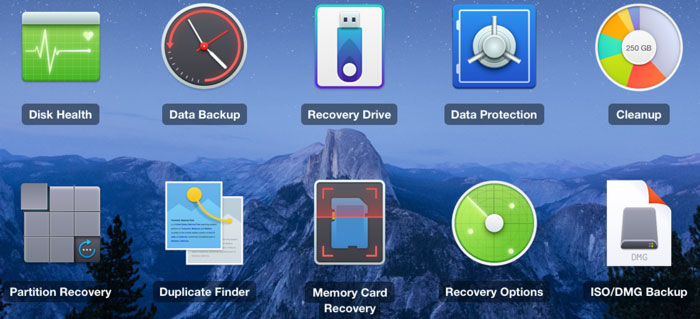 Photo recovery from Android devices with PhotoRec is slightly more complicated because of its command line nature, and support for newer versions of the Android operating system is not guaranteed. That said, you should have no trouble recovering your photos from Android 2–4.2 devices.
Best Software to Recover Deleted Photos from iPhone and other iOS Devices
Both Disk Drill and PhotoRec can also help you recover deleted photos from iPhone and other iOS devices.
Again, Disk Drill makes the entire recovery process very simple since all you have to do is select your iOS device and click the Recover button. Just make sure to use the Mac version of Disk Drill because iOS recovery is possible only on Mac computers.

While PhotoRec can indeed recover deleted photos from iPhone, Jailbreak is required, which voids Apple's warranty on the device.