NRW (Nikon Raw Image File) Versus JPEG? Which Image File Format Should I Use?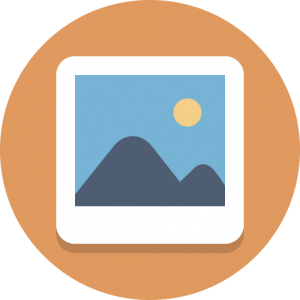 Many people who are just getting into digital photography don't understand the difference between lossy image file formats such as JPEG and raw image file formats such as the NRW file format.

In this article, we'll explain to you why you should give the NRW file format a try as well as go over the most important NRW software.
What Is an NRW File Format
Modern Nikon cameras use the NEF file format to store RAW image data. Older Nikon cameras used the NRW file format to do the same. Storing RAW data instead of processed images makes it possible to later make much finer adjustments using image processing software such as Lightroom or Photoshop.
Because the images are written to the memory card in their uncompressed form, they provide a much better tonal range than their compressed counterparts. The main downside of using the NRW file format is its large file size. Fortunately, modern memory cards are large and relatively affordable, so this isn't nearly as big of an issue as it used to be.
How to Recover Deleted NRW Image Files
All files with the .nrw file extension can be recovered using Disk Drill, a modern data recovery application for Windows and Mac OS X. NRW data recovery with Disk Drill is simple: download the application, install it, launch it, select your storage device, and let Disk Drill take care of the rest for you.

Data recovery for free
Your Companion for Deleted Files Recovery
How to Open NRW Files?
Another downside of RAW images is the fact that you can't open them with regular image viewers as easily as JPEG or GIF images. You often have to download and install a special codec or image viewer. Nikon provides the latest version of their NRW codec on their website. Nikon also sells their RAW editing software, Capture NX 2.
The software supports virtually all recent Nikon cameras, and its features include color control points, color management control with soft proofing, noise reduction, color booster, color balance, photo enhance filters, unsharp mask, black-and-white conversion, straighten and crop tools, customized workspaces, image resolution adjustments, and more.
If these features don't ring a bell, it's not a problem. Despite its complexity, Capture NX 2 is very accessible thanks to its extensive documentation and readily available online tutorials. If you own a Nikon camera, learning how to use Capture NX 2 will help you create higher-quality images and leverage your DSLR to its fullest potential.
Of course, you can still export the RAW image files with the NRW file extension to standard image file formats, such as JPEG, PNG, GIF, or TIFF. To do so, you can either use Capture NX 2 or one of many online image converters. The former option allows you to precisely tune all settings, while the latter is more convenient when you just want to send images to your friends and family from a computer that doesn't have Capture NX 2 or other RAW image processing software installed on it.