Everything You Need to Know About the TIFF (Tagged Image File Format) File Format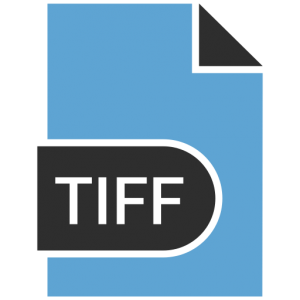 Created by Aldus Corporation, a software company that developed desktop publishing software, in 1992, the TIFF file format is one of the most commonly used image file formats in the world.
Back in the 1980s, desktop scanners were gaining on popularity. The problem was that each vendor use its own proprietary file format to store scanned images. A user with one brand of a scanner couldn't simply share scanned images with users who used other brands.
What Is a TIFF File?
The TIFF file format proved to be a flexible and effective solution to this problem. The abbreviation stands for Tagged Image File Format, and its features include header tags, image-data arrangement, the ability to store image data in a lossless format, and many others.
The latest specification of the .TIFF file format is divided into Baseline TIFF, TIFF Extensions, and Appendices. To claim that a program or device supports TIFF, it is required to support all features described by the Baseline TIFF specification. Optionally, vendors and software developers can also support extra TIFF extensions, such as compression, image trees, tiles, and others.
These days, TIFF is primarily used for archiving purposes and long-term storage. Photographers use the image file format when sharing pictures on the web, and camera manufacturers base their own raw image file formats on TIFF.
How to Open TIFF Files?
TIFF can be opened with most image viewers, including those that come with modern operating systems. The most popular alternative image viewer with excellent support for the TIFF file extension as well as several other extra features is InfanView. This fast can compact image viewer was created by Irgan Skiljan in 1996. It's notable for its excellent speed, simple user-interface, ease of use, and the ability to open virtually all image file formats.
Another sleek image viewer with TIFF support is FastStone Image Viewer. This mature image viewing application has a nice list of features that includes image viewing and management, red-eye removal, emailing, resizing, cropping, and color adjustments. Those who like applications that go far beyond the basics should consider XnView, a free application for viewing and converting graphic files. XnView is available for desktops and mobile devices, and it can open over 500 formats, including animated still formats such as GIF and APNG.
How to Recover Deleted TIFF Files?
Because the TIFF file format is so popular, most data recovery solutions on the market support TIFF file recovery. But only a few can accomplish it so effortlessly as Disk Drill. This data recovery application for Mac OS X and Windows is perfect for people who don't have time to mess around and expect nothing but the best possible results. It comes loaded with free data protection and data management tools. Disk Drill can recovery over 200 file formats from hard drives, memory cards, smartphones, tablets, and all other common storage devices.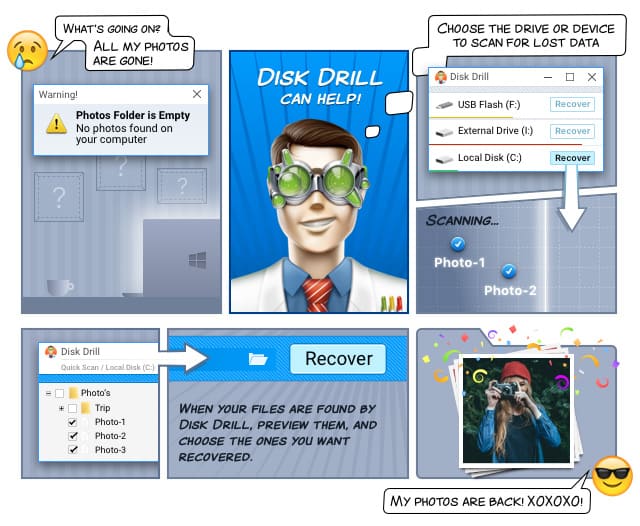 How to Repair TIFF Files?
To perform TIFF data recovery with Disk Drill, just download the free version of the application from the official website and let it guide you through the entire data recovery process.

Data recovery for free
Your Companion for Deleted Files Recovery