If you're a professional photographer or someone who loves to take a lot of photos, losing your NEF files due to accident deletion can really be a massive headache. Don't worry, it's not the end of the world, though, because there are ways to recover them.
In this article, we'll go over what NEF files are, how to recover them if they've been unintentionally deleted or lost, some possible recovery methods to fix corrupted Nikon NEF images, and how to open them.
What Is a NEF File Format
An affordable memory card, like SD cards and storage, was never a problem for a professional or amateur photographer. However, it is not just about high-quality images, either. A Nikon Electronic Format (NEF) file is Nikon's RAW file format containing all the image information captured by the camera's sensor. It is exclusive to Nikon cameras and is written to the memory card in an uncompressed form.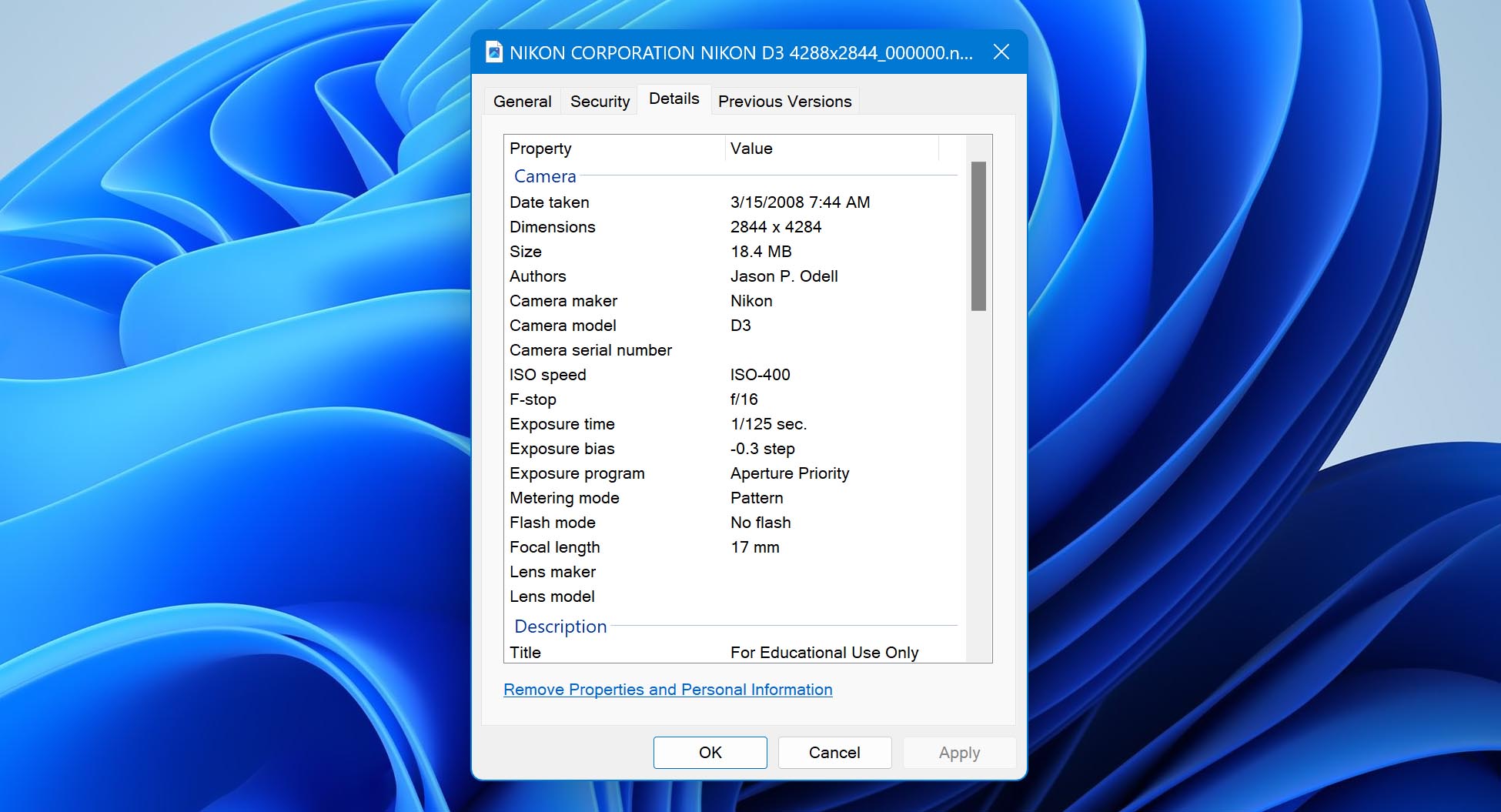 NEF files protect much of the information about the captured scene, and they allow more refined control and non-destructive editing. You can adjust and look with different filters and effects and never compromise the original image.
Furthermore, as long as the digital negative (DNG) is safe somewhere in the disk or memory card, it can continually return to its original state. The only struggle for beginners is that particular software is needed for shooting RAW images stored as NEF files. In the case of Nikon, the company prioritizes processing using Nikon's Capture NX2 or Capture NX-D software. Edited photos can then be viewed using View NX-I or, with the Microsoft Camera Codec Pack installed, the default image viewer in Windows.
How To Recover Deleted NEF Photo Files
Nikon cameras frequently save NEF photo files to memory cards; therefore, it's not uncommon for these files to become lost or deleted by accident. However, if you use excellent data recovery software, like Disk Drill, you should be able to recover those files.
Disk Drill is one of the most consistent data recovery programs on the market, and can effortlessly recover lost NEF data from any storage medium, including SD cards, flash drives, external hard drives, or other media storage. It also includes a trial version for Windows version that lets you recover up to 500MB of data and comes with all the features of the paid edition.
To recover NEF files using Disk Drill, simply follow the steps below:
Download and Install Disk Drill for Windows or Mac. Launch it and follow the installation instructions until the software is successfully installed.


Data recovery for free
Your Companion for Deleted Files Recovery

If you're planning to recover your NEF files from an SD card or external drive, make sure it is properly connected to your PC or laptop before running the program. You may need a USB memory card reader if your machine doesn't have a built-in one. Once that's done, launch Disk Drill and select the storage medium where your NEF files were last saved before being deleted. Then, click the Search for lost data button to proceed.
Disk Drill will then begin looking for all files that can be recovered from that storage medium. The amount of time it takes to scan a storage medium, and the total size of the storage medium, determine how long the scan will take. You can also Pause/Resume the scan when needed.
After the scan is finished, select Pictures from the left side of the screen to explore all the potentially recoverable picture files. Next, sort the results by Type, and scroll down until you discover all the NEF files that can be retrieved.


Note: You can right-click any of the images and select Preview to bring up a panel on the right side of the window. This gives you a glimpse of the file contents before you attempt to recover it. Disk Drill also has a Recovery chances column that tells you how good the odds are of the file being recovered successfully.

Take a look and check the list of NEF Files that you would like to recover. Hit the checkbox beside the file names and then click the Recover button near the bottom of the window.
A pop-up window will appear asking you to choose a storage medium for the recovered files. We do not recommend choosing the same device on which the files were lost in order not to overwrite other files that were deleted with the recovered files. Click the OK button after you've chosen a location.
And that's it! Now your data is recovered. Click the Show recovered data in Explorer button if you want to browse the files that have been recovered.
Recover NEF Files From Windows Recycle Bin or Mac Trash
You've undoubtedly already done so, but experience has shown that many users frequently neglect to check the Recycle Bin to determine if the files have been removed. To retrieve data directly from the Recycle Bin, follow these steps below:
Open the Recycle Bin on your desktop. Alternatively, you can also press Windows + R to bring up the Run command. Type shell:recyclebinfolder and press OK.
Locate the items that you want to recover. Right-click and select Restore. The files should then be returned to their last location.
Acquiring documents back from the Mac Trash is as simple as getting them back from the Recycle Bin. It's even simpler since all deleted files on a Mac OS must pass through the Trash before being completely erased.
To restore files from Mac Trash, simply follow the instructions below:
Click the Trash icon on the far right side of your dock.
Right-click the NEF files you want to restore and select Put Back.
Confirm the recovery by opening Finder and searching for the file's original location.
Note:
Other methods of searching your computer could turn up a missing file. You may have mistakenly relocated it to another area, possibly even the cloud. A
Spotlight search
or use of Siri's digital assistant will immediately help you identify whether the file was just misplaced or erased.
How to Fix Corrupted Nikon NEF Images
Your NEF files may end up becoming corrupted due to various reasons, including storage medium issues or virus/malware attacks. This usually renders your files inaccessible and may even cause your photos to appear distorted. There's no need to panic, however, as there are several ways to remedy this problem.
Method 1:

Utilize the Windows CHKDSK Tool

One of the more common reasons for NEF file corruption is the bad sectors found in an SD card or other storage medium. To fix this, you can leverage the built-in Windows CHKDSK tool which is capable of uncovering the bad sectors and potentially fixing issues related to them. Here's how you can use CHKDSK to fix compromised storage mediums:
Type "command prompt" in the search tool on your taskbar, then right-click the top result and select "Run as administrator".
Key in chkdsk X: /f – where X: is the letter of the drive where your corrupted NEF files are located.
CHKDSK will now begin scanning your storage medium and check for disk errors. The length of time this process takes depends mostly on the size of your drive and the amount of data currently stored in it.
Once the process is completed, we recommend restarting your machine.
Method 2:

Open in NIKON ViewNX 2

Corrupted NEF files have a tendency to become inaccessible to the stock image viewer that comes with Windows operating systems and sometimes even refuse to open with third-party programs as well. The NIKON ViewNX 2 app is particularly good at accessing corrupted NEF images when others can't. Just follow the steps below and you'll be viewing the photos in no time:
Download the NIKON ViewNX 2 from the official website and install the program on your machine.
Launch the program and navigate to your NEF file from the explorer panel on the left side of the window.
Double-click the NEF file and it should open up in full view.
Method 3:

Convert the NEF File to Another Format

If you're getting an error message from your image viewer of choice stating that it's unable to open your corrupted NEF file, you can simply convert it into a different file format. There's no shortage of online image converters like Online Converter that can help you accomplish this and they're usually incredibly user-friendly even to complete newbies.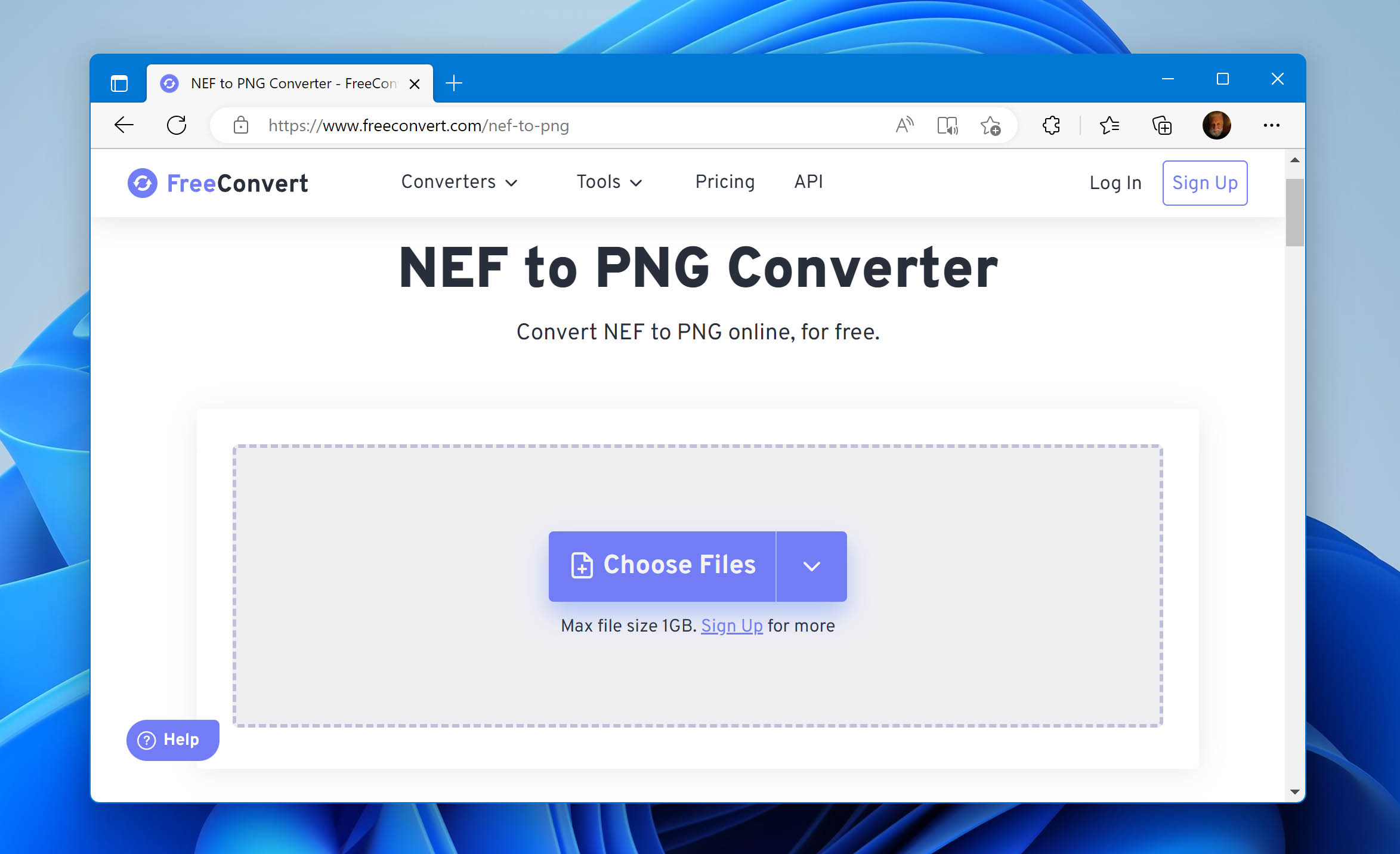 How to Open NEF Files on Windows and Mac
Fortunately, many iterations of Windows and Mac operating systems are fully capable of opening NEF files through their built-in image viewers. For Windows, that's the Photos app, while Macs have the Preview app.
If for whatever reason, your Windows machine is having trouble accessing these images, you can download and install the official NEF Codec and it should allow you to open them like any other photo. In case you're not enjoying the stock image viewers, you can always download Nikon's free ViewNX 2 app. There's a quick guide on how to use it in one of the earlier sections.
Many other NEF file openers and viewers are available that can open this kind of extension. These are different tools NEF files can open: