What Is a NEF File?
NEF is an abbreviation for Nikon Electronic Format, which is a RAW file format exclusive to Nikon cameras. What are RAW file formats, you ask? RAW file formats are special formats used primarily by manufacturers of digital cameras to store all the image information that the camera sensor can capture.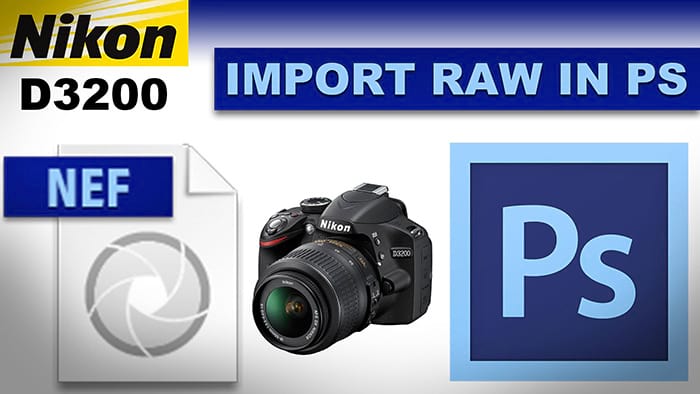 Digital cameras that don't support this file format have to first process the image information before they store it as a conventional image file. Such files can be instantly printed, shared, or viewed on any device. RAW files, such as NEF files, have to be first processed using a specialized software. That's why all RAW files are sometimes called "digital negatives". And just like real negatives, NEF files have a wide dynamic range for preserving as much detail about the captured scene as possible. NEF files, in particular, retain 12-bit or 14-bit data, making their tonal range superior to standard image file formats, which usually retain only 8-bit data. Nikon allows users to write NEF files to the memory card in uncompressed, compressed, or lossless compressed form. The uncompressed form results in large files that require minimum processing power, the compressed form results in much smaller files with a negligible sacrifice when it comes to the image quality, and the lossless compress form can be seen as the best of both worlds.
What Is NEF Format Used for?
Now that we know what is a NEF file and what is NEF format, it's time to learn what is a NEF files Nikon used for. Most photographers who choose to use NEF over other image formats do so because they want the highest image quality attainable. With the affordable prices of memory cards, especially SD cards, storage space is never really a problem for professionals and amateurs alike. But it's not just about image quality, either. Because NEF files preserve much more information about the captured scene, they allow for finer control and non-destructive editing. A person can play with various filters, adjustments, effects and never compromise the original image. As long as the digital negative is stored somewhere on the disk or memory card, it's possible to always go back to its original state. The only hurdle that prevents beginners from shooting RAW images stored as NEF files is the need for special software. In the case of Nikon, the company recommends processing using their Nikon's Capture NX2 or Capture NX-D software. Edited images can then be view using View NX-I or, with the Microsoft Camera Codec Pack installed, the default image viewer in Windows.  
NEF File Recovery
Since NEF files are usually stored on memory cards, it's not uncommon for people to accidentally lose or delete their images. Luckily, NEF file recovery can be accomplished in just a few minutes, with the right NEF file recovery software. To recover deleted NEF files, you can enlist the help of a reliable data recovery software, such as Disk Drill. With Disk Drill, you will be able to recover NEF files from your SD card, hard disk, USB flash drive, external storage device, and more with just a few clicks.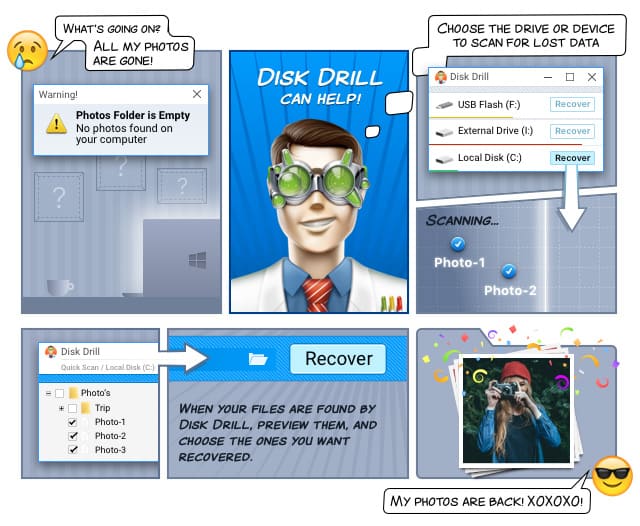 Data recovery for free
Your Companion for Deleted Files Recovery
How to Recover Deleted NEF Files with Disk Drill
Download Disk Drill
With the software installed, launch it from the Start menu.
Follow the on-screen instructions to select from which device you would like to recover your NEF files from.
Select all the NEF files you would like to recover and press the 'Recover' button.
Done.
That wasn't bad at all, was it? And we've merely scratched the surface of what Disk Drill can do.