What is Mac mini?
Mac mini is one of the smallest desktop computers developed and manufactured by Apple. It's widely popular due to the portability and small shape size of its design. Earlier models of 2009 & 2010 came with an optical disc drive. New models are a bit smaller in size and are designed with a thin & slim motherboard measuring approximately 51 x 65 by 165 millimeters. The Mac mini computer is one of high level performance desktop computers in a lineup of other two, namely Mac Pro and iMac.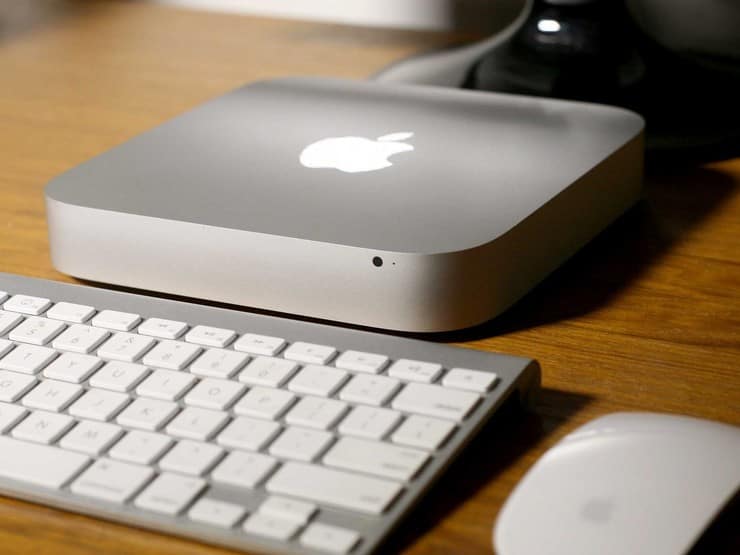 All Mac Mini desktops run on Mac OS X and use 4th generation of Intel Core Processor. A typical model comes fitted with a 500GB hard drive and a 4GB of RAM that is enough to handle the heavy task from sophisticated programs. Newer models of the Mac mini are fitted with a 1TB hard drive, fast graphic cards such as Intel HD graphics 5000 series and, 8GB of RAM.
Most people using Mac mini desktops encounter data loss problems. If your desktop won't start due to lost files and data corruption, don't let your heart beat out off your chest. There is a simple, hassle-free solution for this problem. Disk Drill for Mac is free to download software that can be used to recover lost system files, deleted data, lost drive partition and retrieve back corrupted files by repairing your system.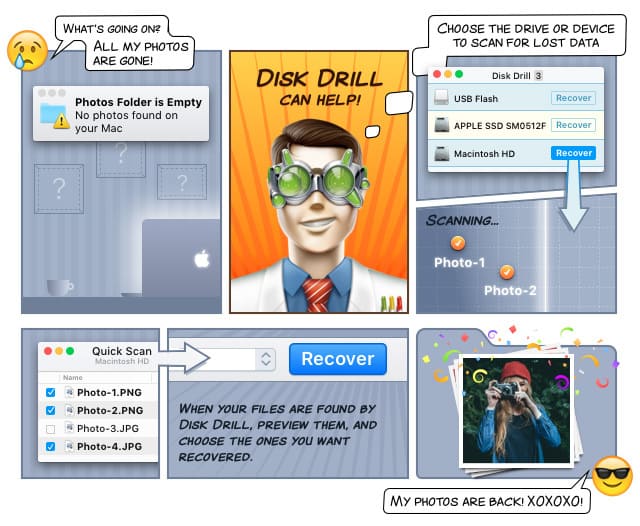 Data recovery for free
Your Companion for Deleted Files Recovery
Why use Disk Drill to recover Mac mini files
Disk Drill for Mac OS X is free to download and install. The free version can be used to scan for lost files on an internal or external hard drive. You will be able to preview recoverable files and documents before upgrading to the Pro version.
You can use Disk Drill for Mac OS X on an unlimited number of computers.
You get customer support and assistance on data recovery when you upgrade to the Pro version.
Step by Step on How to recover Mac mini files with Disk Drill data recovery for Mac
Download Disk Drill for Mac OS X. If you want to access unlimited data recovery features, upgrade to Disk Drill Pro version that allows one to recover deleted Mac Mini files an unlimited number of times and unlimited file recovery size. Disk Drill data Recovery Vault feature works as history keeper of all your deleted files and documents on your Mac OS X PC. In case you realize that you deleted some files that were important, you can use the "Recovery Vault" to retrieve them back. This amazing data recovery feature is available to both Disk Drill Free and Pro version.
After download, Install Disk Drill on your computer and launch the program.
Disk Drill will display some hard drives connected to your Mac mini. Select the drive or partition that you want to recover files from and click on the "recovery" button.
Disk Drill will scan your Mac mini drives and display all recoverable files. If you are using the free version, please upgrade to the Pro version to save the files to your computer.
Select all the files and documents that you would like to recover and save them to your Mac mini hard drive.