What is iMac?
iMac is a desktop computer developed and designed by Apple Inc. The first iMac was launched in Aug 1998 and up to date (2016) iMac has evolved into six different distinct forms.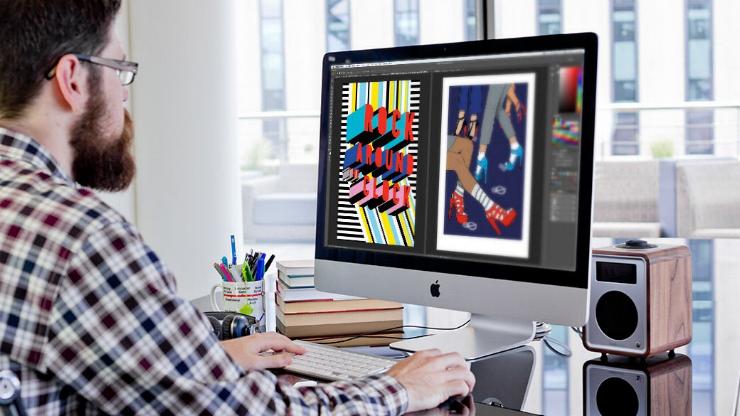 iMac G3 was the first iMac desktop computer to be manufactured by Apple. The desktop had an egg-shaped look and was quite heavy than other models. iMac G3 used a CRT monitor that was enclosed with a translucent plastic case. The second revision, iMac G4 came with a hemispherical shaped base and contained all the components of an LCD monitor. Over the years, other iMac versions have been released with the 7th major revision being released on Oct 2014.

The 7th major revision of iMac features a "Retina 5K" display with a resolution of 2880 x 5120 pixels. This new model version also comes with a power Intel i7 processor, powerful graphics card and other amazing features.
Data recovery on iMac Computers
As powerful as they are, iMac desktop computers can experience data loss and other technical hitches that may hinder one from using the PC effectively. Accidental deletion of files can cause data loss problems to the user, system file corruption, damage storage media, and other hardware malfunctions.
With the help of an iMac data recovery software, one can recover about 70% of deleted files on an iMac desktop. Disk Drill has been the most suitable solution for data recovery problems among most iMac users. The iMac data recovery software is very easy to use, and one does not require competent knowledge to run the data recovery process on an iMac desktop.

Data recovery for free
Your Companion for Deleted Files Recovery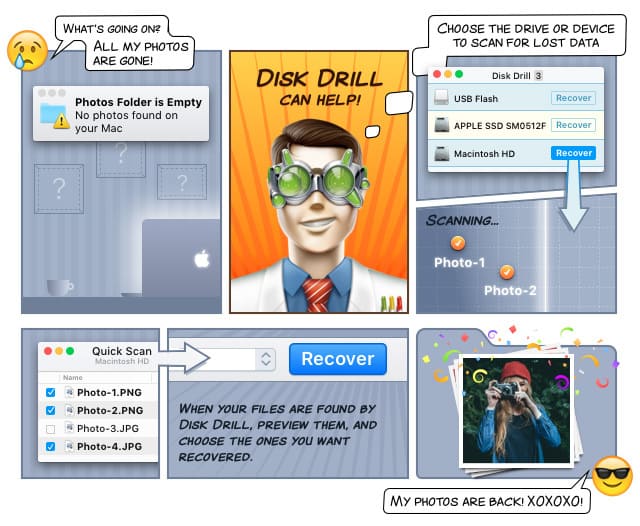 How to recover data from iMac hard drive with Disk Drill
To recover lost files, corrupt data and lost drive partition, download Disk Drill for Mac OS X and install it.
Disk Drill for Mac is available in two options: Pro version and Disk Drill free version. Disk Drill free version can be used to scan lost files on an iMac desktop, to retrieve recoverable files you need to upgrade to the full version that comes with unlimited options and futures.
After successfully installing one of Disk Drill version, launch the program on your desktop.
Disk Drill will provide you with a welcome guide that explains some few useful tips for data recovery. Read the welcome guide and continue with the data recovery process.
On Disk Drill data recovery window, you will see all storage media drives connected to your desktop.
Locate the hard drive partition that you want to recover deleted files from and click on the "Recovery" button.
Disk Drill will perform a quick scan that will try to recover iMac files.
When the scanning process is done, Disk Drill will display all recoverable files on your screen. Select all the files and documents that you would like to recover back and save them on your iMac hard drive.