What is a Digital Camera & How Digital Cameras Work?
A
Digital Camera
can be defined as an electronic device that stores and records photographic images in a digital form. Over the years, there have been so many types of digital cameras that have been developed. Latest newer versions of digital camera models can capture videos, sound and images with a high level of accuracy and efficiency. Cameras capture images through a photosensor that later stores the photos in an internal storage drive or memory card.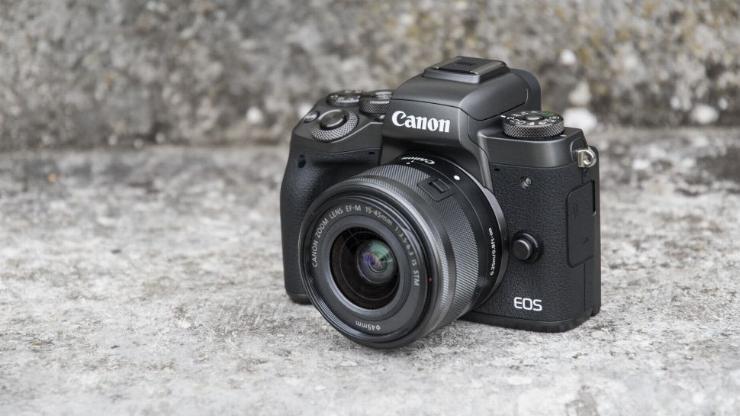 All stored images on a Digital camera can be uploaded to a computer for further editing, printing and other uses. Digital cameras uses file systems that are recognizable by all popular PC platform OS such as Windows, Linux and Mac. Over the years, some users of digital cameras have experienced disturbing instances of loss of their most crucial photo files. In fact there are several professional photographers that have lost their jobs after losing the most crucial photos and videos that they were supposed to submit to their employers. Problems of lost camera files existed a long time ago before the revolutionary of digital camera data recovery software. With Disk Drill digital camera recovery program, you can now retrieve back your deleted photos and videos on your camera memory card and flash drive. Disk drill digital camera recovery software can recover 70% of your undeleted photos as long as you have not overwritten your device with new files. In the event of a data loss scenario, it is recommendable not to copy new files to your digital camera, since copying files might overwrite your camera memory drive and use space that is supposed to be used buy a digital camera file recovery software in retrieving back lost files.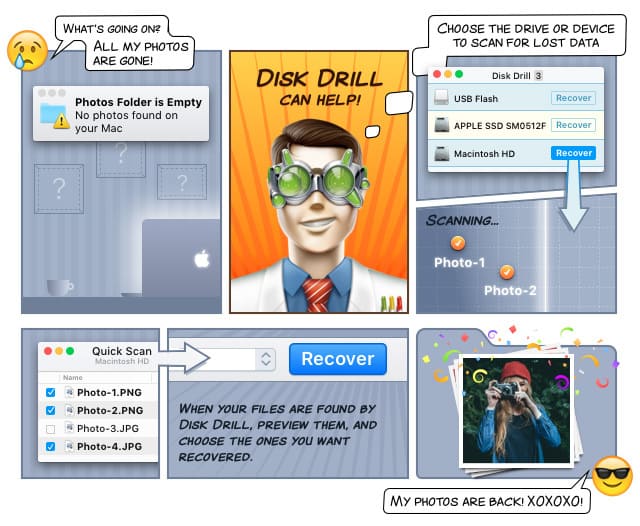 Data recovery for free
Your Companion for Deleted Files Recovery
Best Digital Camera Recovery Software
To recover lost files with Disk Drill, download the program and install it on your PC.
If your digital camera has a removable memory card or SD card, switch off your camera and remove the drive.
Connect your memory card to your PC using a memory card reader. If your camera storage drive is not portable, use the correct USB cable to pair your camera with your PC. (The USB cable can be found on your gadget package).
Launch Disk Drill to recover deleted files on your digital camera.
Disk Drill will display all drives connected to your PC. Choose your camera or memory card drive that you would like to recover files from.
Scan for lost files and wait for Disk Drill to display all recoverable files.
After the scanning process is done, Disk Drill digital camera recovery software will list a number of recoverable photos, videos and files. Choose the files that you want to recover and save them on your PC hard drive or camera memory card.