Data recovery services in Singapore
As a thriving technological hub and "the easiest place to do business" (according to
World Bank
), there's no shortage of Singapore data recovery services. Large data recovery centers offer a complex array of services that cover the wide gamut of data recovery scenarios. But are such providers the right choice for you? What if there was a faster, safer, and more affordable way how to get your lost data back?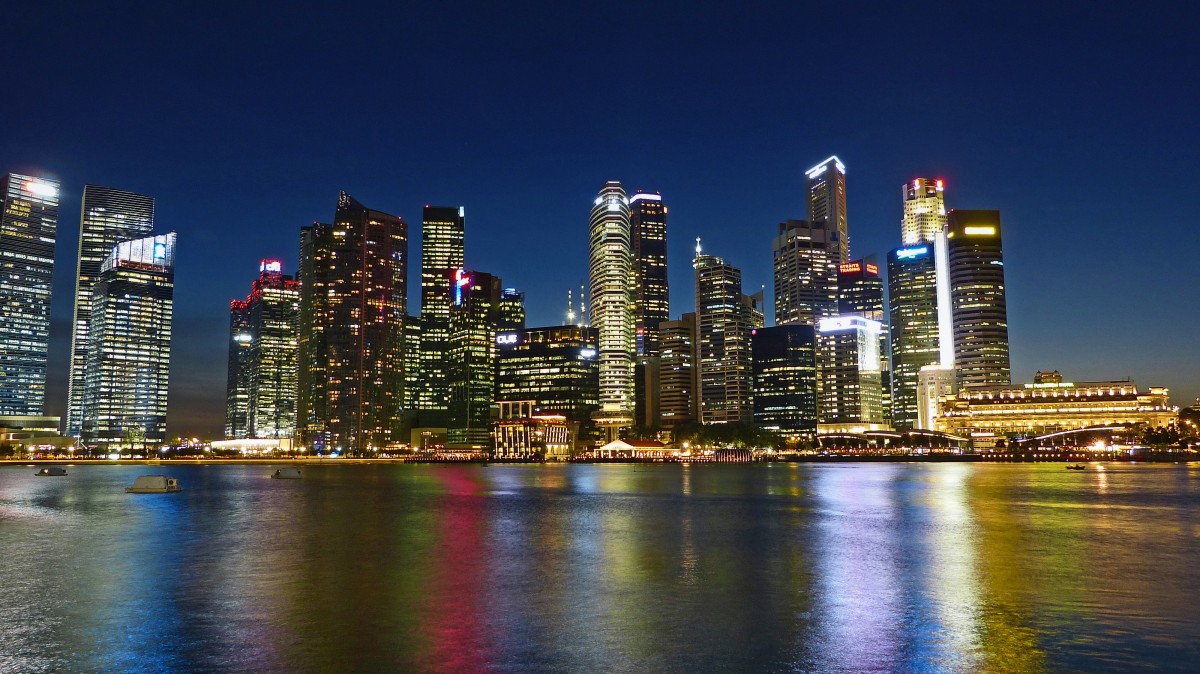 Why Smaller is Sometimes Better
File recovery in Singapore is provided by data recovery companies such as Kroll Ontrack, Adroit Data Recovery, CBL Data Recovery, and Drive Data Recovery, among many others. All of these data centers have many things in common. First and foremost, they require you to physically allow somebody to access your data. The problem is that you have no control over what happens to your data next. Let's say that you search for "hard drive data recovery Singapore" and find a data center near you. In order to use their services, you will have to arrange a consultation, give them the broken storage device, and wait several days or weeks until they complete the work. During that time, the content of your HDD will be scrutinized by technicians and, perhaps, other employees — not something you want to happen if you use it to store a lot of sensitive information and personal files. One could argue that this happens only with shady companies, and the argument is perfectly valid. However, best data recovery services Singapore are also very expensive. A reputable data recovery center Singapore is likely going to charge more than the average small business or individual customer can afford. What should then people who are looking for data recovery Singapore services do? The answer is to stop looking for data recovery company Singapore in the city itself and, instead, use a powerful but simple-to-use data recovery software that can be downloaded online.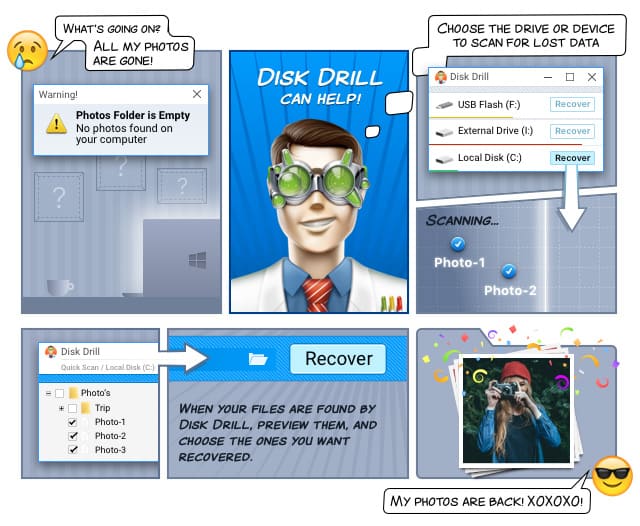 This way, you have complete control over the data recovery process, don't ever have to leave your house, and, above all, can save a ton of money. A good example of such software is Disk Drill, a
free data recovery app
for Windows and Mac OS X. Disk Drill handles virtually all common file formats, data storage devices, and file systems.

Data recovery for free
Your Companion for Deleted Files Recovery
With Disk Drill, you can perform deep data recovery in a matter of minutes and, in most cases, get the same results as you would by paying a professional data recovery center in Singapore a hefty sum of money.