What is Secure Digital card (SD card)?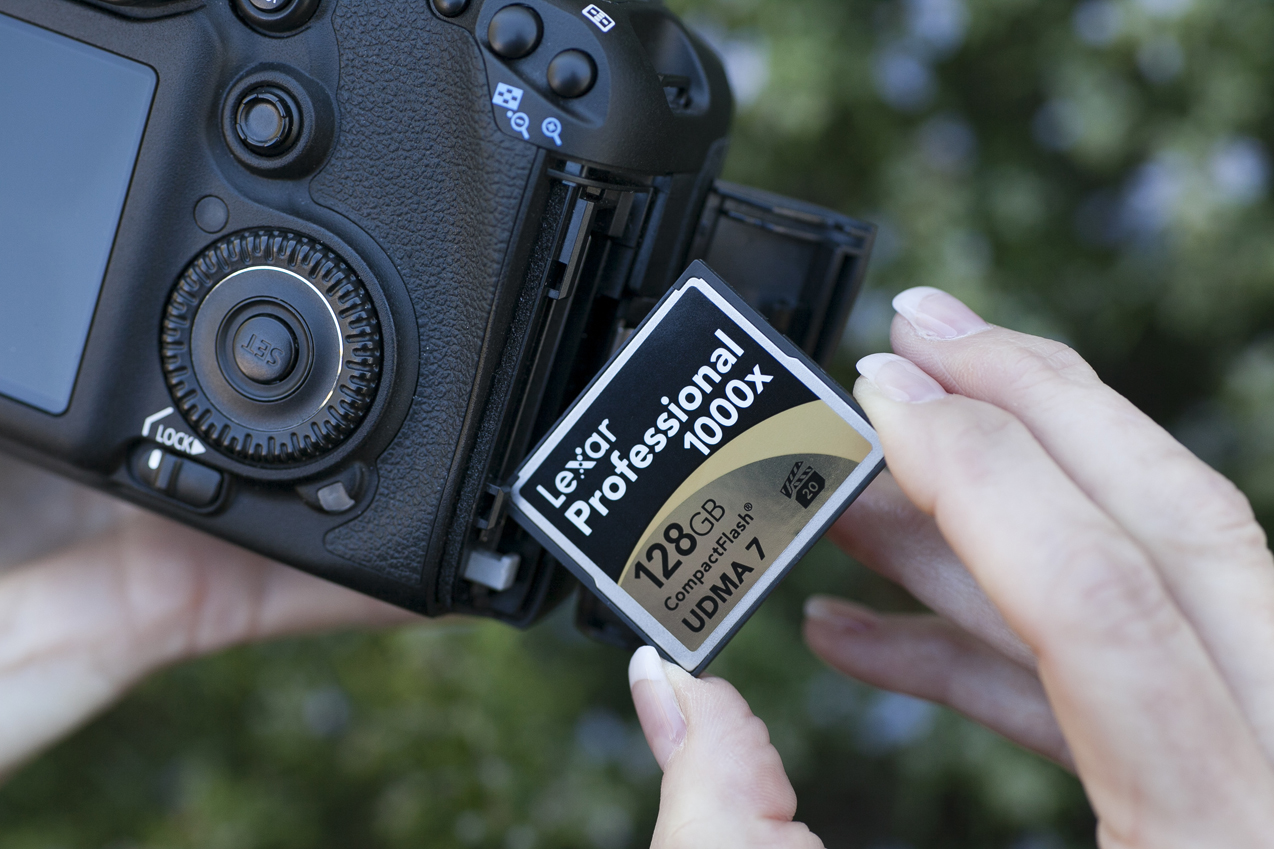 Secure Digital is a non-volatile type of a memory card format that was developed by SD Card Association and its commonly used in most portable devices such as cameras, tablets, smartphones, and PDAs. The first SD cards were co-developed by Panasonic, Toshiba and SanDisk in Aug 1999 as an improvement over MMC (MultimediaCards). The 3 companies later formed SD-3C, a company that now enforces and licenses intellectual property rights that are associated with SD cards.
Even though SD cards are popularly used on cameras and tablets, they can also be used on PCs to save data. SD cards are available in memory capacities of 2GB, 4GB, 8GB, 16GB, 32GB, 64GB, 128GB and 512GB. Other higher storage capacity cards are under development and SD-3C has stated that there is a possibility of a discovery of a 1TB SD card.
As of 2016, Secure Digital cards are the most commonly used memory storage devices on most modern camera. Some of the Camera manufacturing companies that use SD cards includes: Casio, Canon, Kodak, Nikon, Pentax, Ricoh, Sony, Samsung, Fujifilm, Olympus, Leica, Panasonic and many others. Modern laptops also come with an SD card slot that can be used to read and write data on a Secure Digital card.
Secure Digital Card  Recovery Software
Users of SD cards are often disturbed by problematic issues of data loss. There are many instances where one can lose stored data on an SD card. One of the most common data loss scenario that affect most SD card users is accidental data deletion. With the help of a data recovery software, one can easily recover back lost documents and files on an SD card. Disk Drill offers a reliable data recovery solution for all media storage devices including Micro-SD cards, Multimedia Cards, CompactFlash and XD-Picture Cards.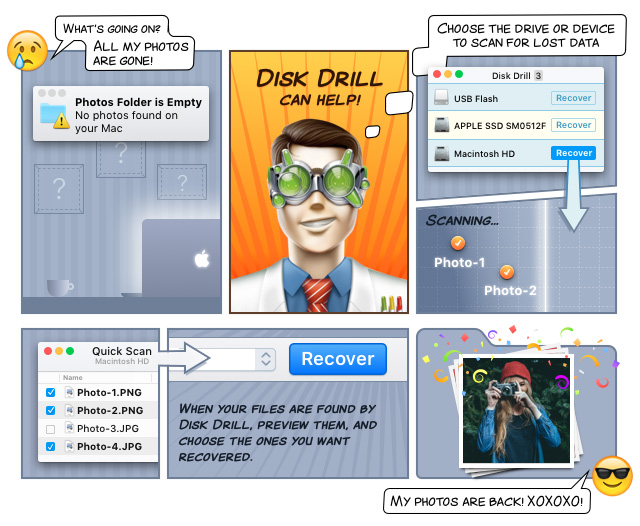 Data recovery for free
Your Companion for Deleted Files Recovery
Steps to recover deleted files on SD Cards with Disk Drill Software
To recover Secure Digital files, download the Pro version of Disk Drill and install the program on your PC. Disk Drill is available across two major PC platforms: Windows and Mac OS X.
The data recovery Process for SD cards is similar on both Windows and Mac OS X and you can download the version that is most applicable to you.
If you are using a Desktop PC, use an SD card reader or adapter to connect your SD card to your computer. Most modern laptops come with an SD card/MMC slot that can be used to read and write files. Locate the SD card slot on your PC and insert your card to start the Secure Digital card recovery process.
Launch Disk Drill on your PC. You will see some storage drives and devices that are currently connected to your PC. Locate your SD card drive and click on the "recovery" button.
Disk Drill will perform a quick scan that will scan for deleted files, corrupt image files and undeleted data that has been hidden by your card file system.
All recoverable files will be displayed on your screen and you will be given an option of saving them to a secure place on your hard drive. Save all the files that you want to recover and exit the SD card recovery app.
Contact customer support if you need any further assistance on how to recover deleted files on a Secure Digital Card.