The San Francisco Bay area has many certified, professional data recovery companies that can help you get back your missing data. The list below shows those companies that are available to help you in no particular order. A higher position in the list doesn't mean a better reputation or higher ranking.
Hard Drive Data Backup & Recovery Services in San Francisco, CA
San Francisco has plenty of data recovery services in its local area. The following article lists a number of the top locations and how to contact those locations. This article also shows digital data recovery software alternatives that don't require you to travel anywhere in particular. In some cases, they allow you to recover your lost or unsaved data for free.
You may also want to consider free data recovery software that can do the same job as the data recovery labs listed above but for less money and less inconvenience. All it takes in some cases is the click of a download button. If you'd like to explore this option before going to a physical store, then read on. There isn't anything to lose in trying. It's free software, after all.
Recovery Software for Failed Data
Data never truly, completely disappears—not even after it's been deleted. The digital information still exists, but in an altered form. Barring the actual, physical destruction of a data storage device, the only way to truly destroy data is to write over it with new data so many times that the original data essentially becomes irretrievably buried. That is why data recovery software can retrieve your missing files, whether they've been accidentally lost to user error or failed software. Even in some cases where the physical device is broken, data recovery software can still get your stuff back.
Our personal favorite data recovery software solution is Disk Drill. Whether the missing data is on your computer hard drive, your micro-SD card, your iPhone, Android, or Mac, Disk Drill can help you restore what you've lost. Even in emergency cases, it can usually get your lost files back. Disk Drill is far more convenient than travelling to a physical data recovery location and is also usually far less expensive. For less than 500 MB worth of files, in fact, it's free.
You can secure Disk Drill online here. Once it's downloaded, double-click as you would for any other application. Doing so will open the Disk Drill interface. You'll be asked to allow Disk Drill to make changes to your device. This is really just asking for you to allow it to operate. It won't really change any of your files until you've ordered it to.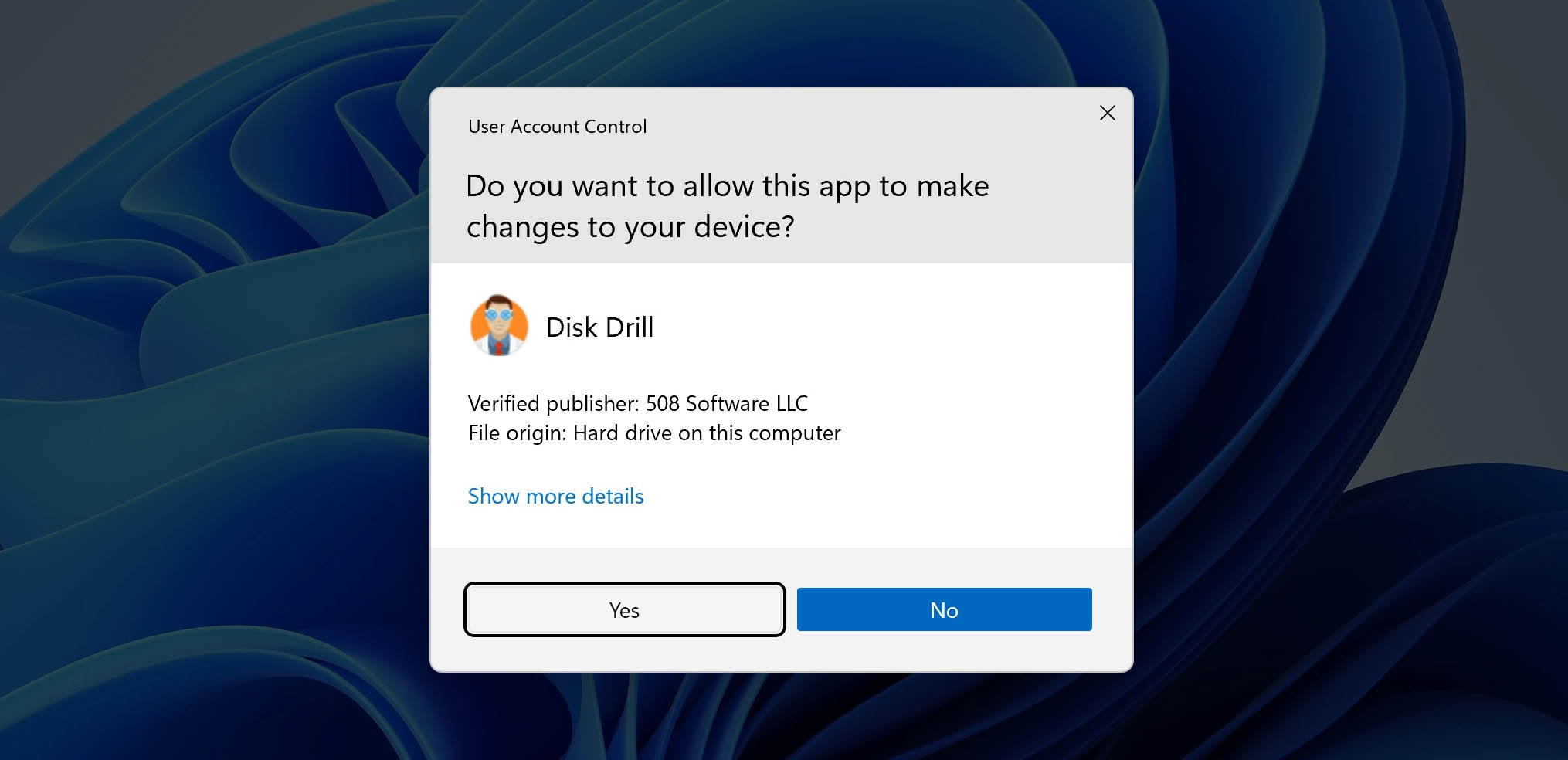 Now, make sure that the device storing your lost data is either in the machine you've downloaded Disk Drill or is connected to it. If your device is properly connected, you'll see it in the center pane under the "Device/Disk" column heading. Click on the device you'd like to recover from. If it has sub-devices, you can see these by clicking on the gray down-arrow to the left of the device.
Now click on the button that reads "Search for lost data". For the present time, ignore the other options that can be found in the "All recovery methods" dropdown tab. They are good features but unnecessary for most basic file recovery and for this introductory tutorial. The recovery process can take a long time if you have a lot of files in the location you selected. This isn't because Disk Drill is slow but rather because it's some of the most thorough data recovery software available. It will probably dig up files you forgot even existed—which can be fun if you're into that sort of thing.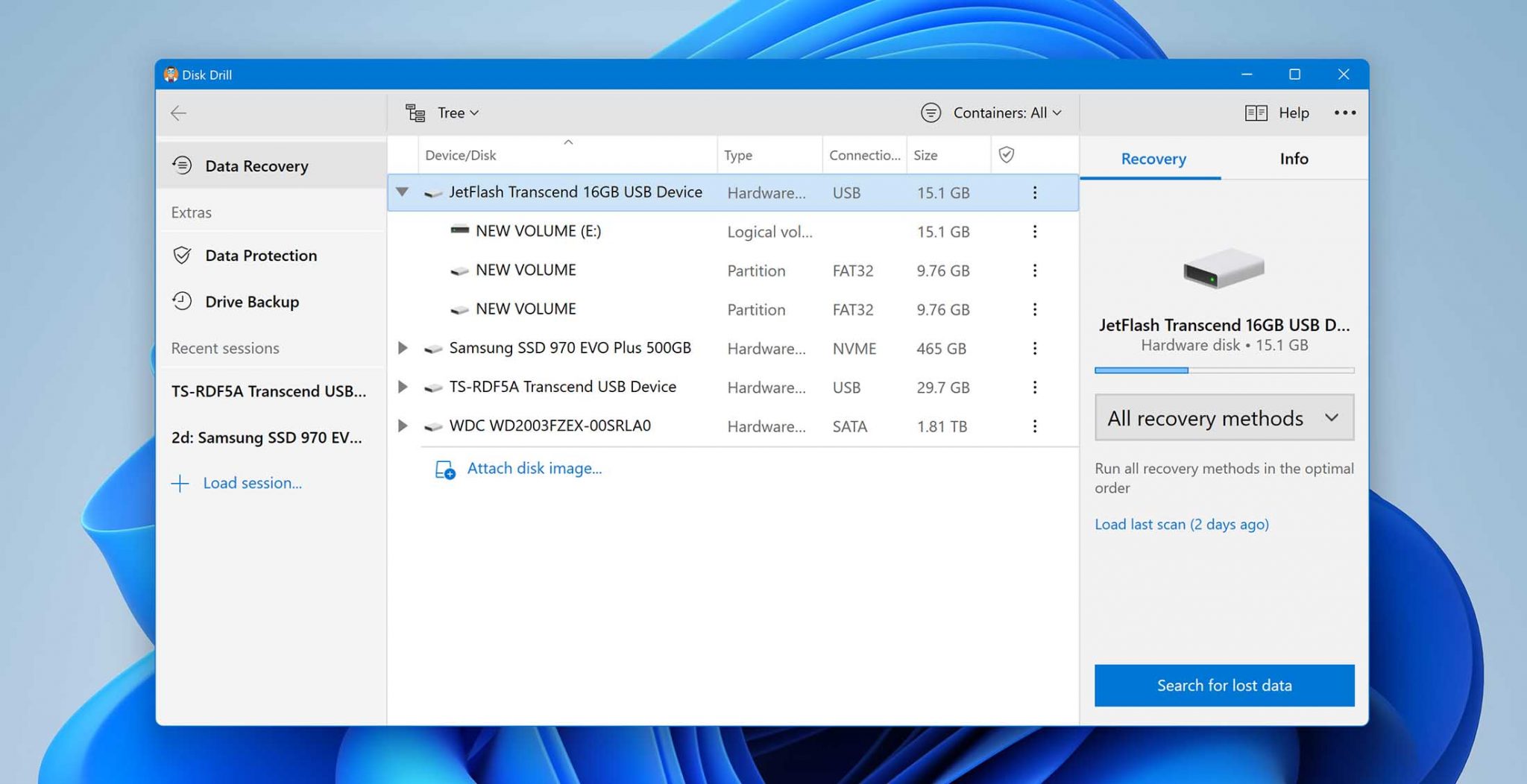 You don't have to wait for the entire scan to be over. You can click "Review found items" at any time. Disk Drill will continue scanning, but you can work with the files that have already been found. To the left of the files are empty checkboxes. Check the ones beside the files you want to recover. You can narrow it down as far as a single file or, if you prefer, you can click the "Recover all" to recovery all the files on that device.
When you highlight any given file by clicking on it, you'll see an image pop up to the right side of the pane. It will either show a coherent image or a blank image. If it shows a coherent image, then your chances or recovering that file are very high. If it's a blank thumbnail, you may need to do some extra work. In some instances, the file my be unrecoverable.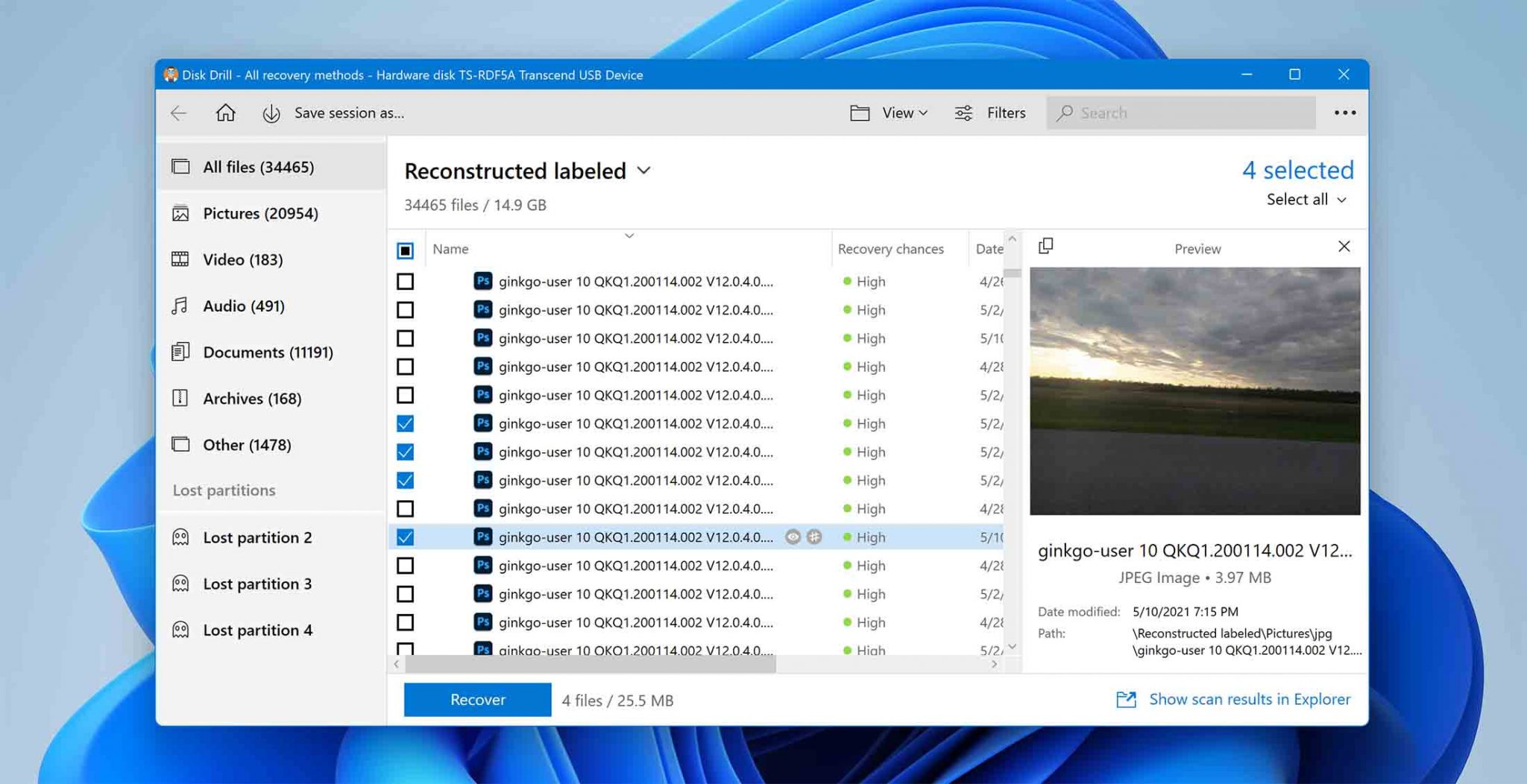 After you've recovered your files, Disk Drill allows you to select where to save them. This location is entirely up to you discretion. There is not "right" or "wrong" place to store them.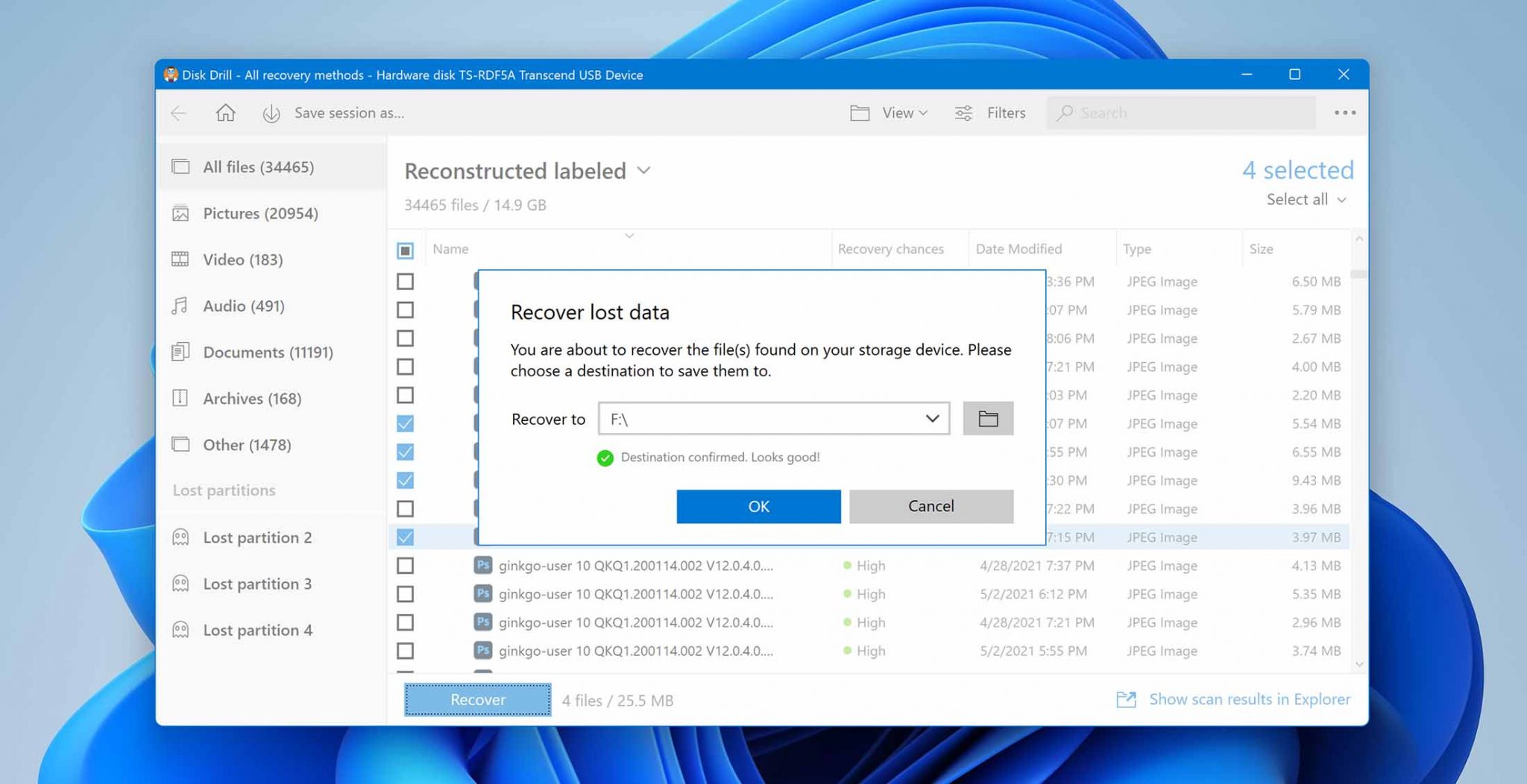 And, with that, you can resume your business with your recovered files in hand. Disk Drill will also remember the scans it did so that you can check back into them at any time in the future.
Conclusion
Whether you elected to visit a data recovery center or become another Disk Drill customer, we hope that this page helped you get your files back.