What is MLV File Format?
Magic Lantern is a software add-on for Canon DSLR cameras that offers increased functionality for DSLR pro and power users. It is free and open source, and it runs together with Canon's firmware.
Characteristics and Uses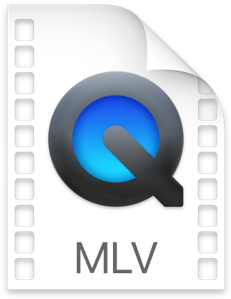 Magic Lantern introduces consumer-grade DSLR features that are available in advanced professional digital cameras. Originally developed by Trammell Hudson, at present, the main developer behind the project is known as A1ex. There are versions for most Canon DSLRs.
However, as the Magic Lantern website explains, this firmware is not approved nor endorsed by Canon, and its use may void the warranty of your camera. This app initially produced .raw files. The newest version works with .mlv files (RAW v2.0).
MLV files store raw sensor data, and produce images in a 14-bit, 4:4:4 color format. This results in over 68 billion shades of color, and in a great color palette for grading. The outcome is a post-production flexibility only matched by the highest-end professional cinema cameras.
Therefore, one of the advantages of using raw files is that it allows you to change and control many aspects of the clip in post-production. In this manner, many decisions that had to be taken on-set, can now be made in edit time.
Nightly builds are automatic compilations from the source code, whenever there is any change to the main branch. The problem with this type of executable is that you may be using some untested code, and therefore having some unexpected problems.
File Signature
ISO 8859-1: MLVI
Hexadecimal: 4D 4C 56 49
Programs That Open MLV Files
MlRawViewer is a viewer for raw video files produced by Magic Lantern. It supports both the original RAW format, and the MLV (RAW v2.0) format. It can also play CinemaDNG file sets. It is a cross-platform app written in python that can be installed on Windows, Linux and Mac OS supported devices.
Other applications that can be used to work on MLV files are RAWMagic, raw2dng, raw2cdng, MLV Converter, and Rawanizer. They are available on the Internet.
How to Recover Deleted MLV Files
Nowadays it is quite easy to lose a file by unintentionally deleting it. However, the good news is that the only thing that is actually removed is a link to the content of the file. The data remains intact until overwritten by the operating system.
This is the principle behind Disk Drill, a data recovery app that uses powerful algorithms to restore lost data. This app supports many devices, such as internal and external hard drives, USB flash drives, memory cards, iPods and more. It is available for free!

Data recovery for free
Your Companion for Deleted Files Recovery
The MLV file recovery procedure with Disk Drill is as follows:
Download the application from one of the links above.
Click on the downloaded installer's icon and follow the given steps. Disk Drill will guide you through the installation process.
Open Disk Drill. Disk Drill will present a list of all connected devices. Select the one that contains your deleted files.
Ask Disk Drill to recover your files. The app has some powerful algorithms that will scan the drive in search of data. If the program cannot find the file names, it will assign a generic name to them, such as file001.mlv.
You can cancel or pause the scan at any time. You can also save the scanning session and continue later on, without any fear of losing the work already done.
Once the scanning process is concluded, Disk Drill will present the results in the form of a list. You can narrow it, but using the available filters by date or size.
Select the files that you want and restore them to a folder of your choice.
You have completed your MLV recovery!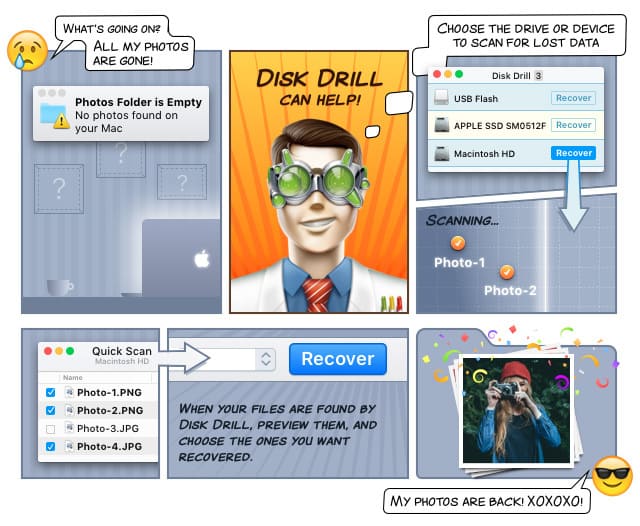 How to Use Image Files to Recover MLV Files
An image file is a bit-by-bit copy of an original digital device. As it has all the binary information contained in the original device, an image copy also contains deleted files still not overwritten by the operating system.
The use of an image file in data recovery provides safety to you, as the original device remains untouched. This is the reason behind its use in Digital Forensics.
Disk Drill helps you in both, image file creation and MLV file recovery from an image copy. The MLV recovery process from an image file is the same as previously indicated. The only difference is that the image file must be previously attached to the application.