What is 3FR File Format
A .3FR file format is a raw image file format with data captured by a Hasselblad digital camera. As it is a raw image, it contains minimal information still not processed, and therefore not viewable or editable. This file format is the successor of the Imacon 3F file format.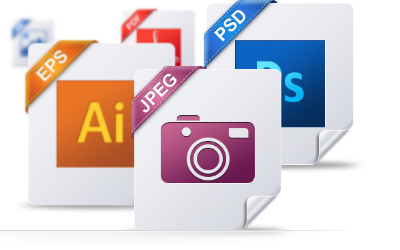 The Imacon 3F file format was a creation of Imacon, now Hasselblad, and it was aimed at the Flextight scanners. This technology lets you obtain a file similar to a raw file, but from an analog original.
The .3FR file format obtains data from the image sensor, and thus, produces an image that is exactly as recorded by the sensor unit. This stored information is of prime importance when there is a need to enlarge the image. Due to this, it is the preferred format of many photographers.
The .3FR file has a similar role in digital photography as a negative in film photography. For this reason, it is sometimes called a digital negative, and the process of transforming it into an editable format is called development.
A .3FR file format includes lossless compression, which reduces the required storage space by 33%. Lossless compression uses algorithms that perfectly reconstruct the original from the compressed data. However, these methods cannot guarantee compression of all data. Some parts may remain as they were in the original, increasing the size of the .3FR file.
This file type supports Hasselblad's Natural Color Solution (HNCS) technology. This method uses a 16-bit color depth, special algorithms, CMOS sensitivity aspects and filters characteristics to produce natural colors. Colors are represented according to the Hasselblad RGB profile. For users with a wider gamut need, this technology provides the Hasselblad L*RGB profile, which includes LAB color data for an extended space. A .3FR file can be converted with the FlexColor or Phocus software into Adobe's DNG raw format.
Phocus is an application offered for free by Hasselblad. It is an image processing application available for Windows and Mac computers. On the Mac platform, it also supports around 200 raw file formats from other manufacturers, and other common formats, such as TIFF, DNG, JPEG and PNG.
Hasselblad is a digital photography equipment and image scanner manufacturer, based in Gothenburg Sweden. This company is famous, because almost all the still images of the moon, taken by the Apollo missions, were done with modified Hasselblad cameras.
How to Open 3FR Files
Windows:
File Viewer Plus
Corel PaintShop Pro X9
Microsoft Windows Photos
Adobe Photoshop Elements 14
CyberLink PhotoDirector 8 Ultra
Engelmann Media Photomizer Pro
Mac:
Adobe Photoshop Elements 14
Apple Preview
Apple Photos
MacPhun ColorStrokes
CyberLink PhotoDirector 8 Ultra
iOs:
Android:
How to Recover Deleted 3FR Files
It is difficult to face the fact that your beloved image is lost. It can happen unintendedly, without you even realizing the result of your action, until it is too late.
Fortunately, Disk Drill can help you. Disk Drill is a data recovery app, that works on the fact that when you delete a file, you actually only remove a reference to the data. The content remains intact until overwritten by the operating system. Disk Drill is the ideal tool for 3FR file recovery.
Disk Drill is available for free!

Data recovery for free
Your Companion for Deleted Files Recovery
Steps for Recovering 3FR Files Successfully
Once you have downloaded Disk Drill's installer, doing a 3FR recovery is easy. Just follow these steps:
Install the app by clicking on the installer's icon. The program will give you the exact instructions on what to do, and take care of the hard part.
Open Disk Drill by clicking on the program's icon. Disk Drill will detect all connected devices, and present them in the form of a list.
If you want a faster 3FR recovery, narrow the search by selecting 3FR file extension from the "Preferences" menu. In this manner, Disk Drill will concentrate on 3FR files only, resulting in a more efficient search.
Ask Disk Drill to recover your 3FR file. The app works in a very convenient way, as you can cancel or pause the search at any time. You can also save the session and continue later on, without losing any of the work already done.
Disk Drill presents the results of the search in the manner of a list. This list can be narrowed down by using the available filters by date or size. If the program couldn't find the name of the file, it will use a generic version, such as file001.3rf.
Select the file(s) that you want to recover, and retrieve it (them) to a folder of your choice.
It was easy to recover 3FR files!