iPod Fundamentals: Recovery Mode
What is iPod Recovery Mode
iPod Recovery Mode is a method to reload the iPod with a new operating system. The reason for it can be a device upgrade, a damaged operating system, and many more.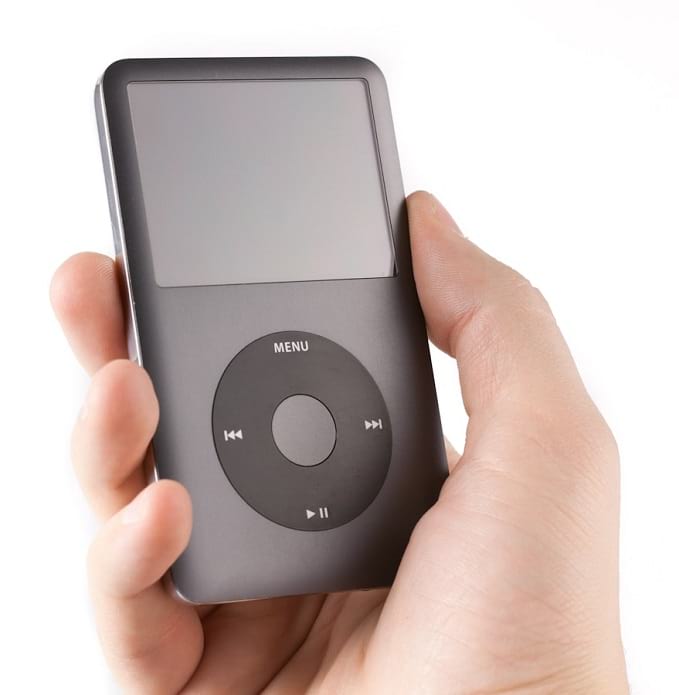 How To Put iPod In Recovery Mode
Ensure that your iPod has a reasonable amount of charge. Recharge, if you see the flat battery indicator is on.
Connect your iPod to your computer and open iTunes.
Force your iPod to restart, by pressing and holding both the Sleep/Wake and the Home button. Keep doing this for at least 10 seconds, and don't release the buttons when you see the Apple logo. Keep pressing and holding until you see the recovery mode screen.
You will see a menu with the options to restore or to update. Choose update. iTunes will try to reinstall iOS without erasing your data. However, if the process takes longer than 15 minutes, repeat the previous steps, but this time choose the Restore option. You will have your device in iPod restore mode.
Set up your device. If you have a backup, either on iTunes or on iCloud, try to restore it.
Why You May Find Your iPod Stuck In Recovery Mode
There are several reasons why you may find your iPod stuck in recovery mode. Three common reasons are:
Reason 1 – Your iPod accidentally went into recovery mode.
Reason 2 – You unsuccessfully attempted to jailbreak your iPod.
Reason 3 – You unsuccessfully tried to restore a backup.
How To Get iPod Out Of Recovery Mode
You can do it in a few easy steps:
Connect your device to your Mac.
Launch iTunes on your Mac.
iTunes will detect your device and prompt you to restore your Apple's iPod from an available backup.
Disconnect your iPod from your Mac, and turn it off.
If step 4 doesn't work, then do the following steps:
Press and hold the Home and Sleep buttons at the same time. Your iPod should power off.
Press and hold the Home button.
Connect your iPod to your PC, and don't release the Home button until you see both the iTunes logo and the USB indicator.
How To Recover Your Lost Data After Recovery Mode
If you have any other Apple devices, you may find that in this digital era, very frequently you lose your data, sometimes in an accidental manner. Luckily there is a solution for this problem. It is an app called Disk Drill, which is available for free.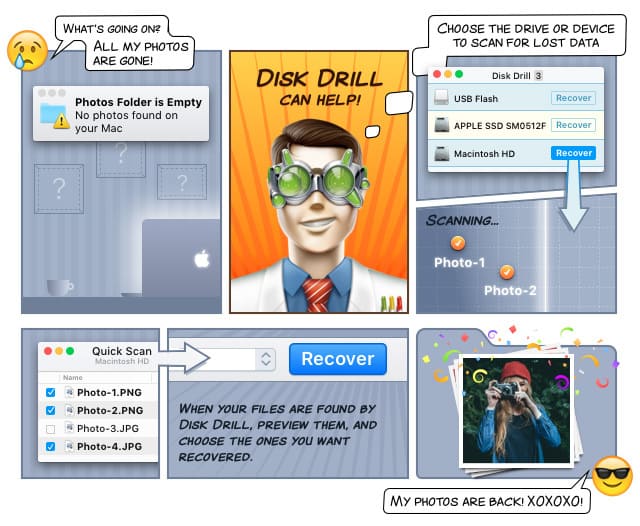 Data recovery for free
Your Companion for Deleted Files Recovery
The new version of Disk Drill is available in more than 10 languages, including English, Turkish, Korean, Taiwanese, Arabic, and Malaysian. This new version comes with a new user interface, faster recovery algorithms, and data recovery from Android devices capability. For iOS devices, Disk Drill links to your device via iTunes, and recovers your files from iTunes backups. For Mac computers, Disk Drill recovers directly from the hard drive. There is also a Windows version. Disk Drill can also help in data loss prevention with two different tools. The first, Recovery Vault, is an extra layer to the Recycle bin, and keeps a link to any deleted file. The second, Guaranteed Recovery, keeps a copy of any file moved to a selected folder. And, if you have any questions, just check Disk Drill's help pages. They are written in an easy to follow manner.
Some Help Hints
Hint 1 – If you can't solve the problem, contact Apple Support.
Hint 2 – If you don't have access to an Apple Computer, go to an Apple Retail Store or to an Apple Authorized Service Provider.
Hint 3 – If you have questions related to Disk Drill, contact Cleverfiles.
Hint 4 – Make frequent backups of your iPod files, as you never know when you may need to recover your data.
Note
The instructions above are applicable to iPod versions, touch, classic and nano.