How to Install Windows on Mac
Mac OS X users can easily set up a virtual PC for Mac. With Parallels Desktop, it's possible to use Windows apps like they are native to Mac. You can remain logged into your Mac OS X system and run your favorite Windows apps without rebooting. A setup like this is perfect for people who need access to a small number of Windows-only applications.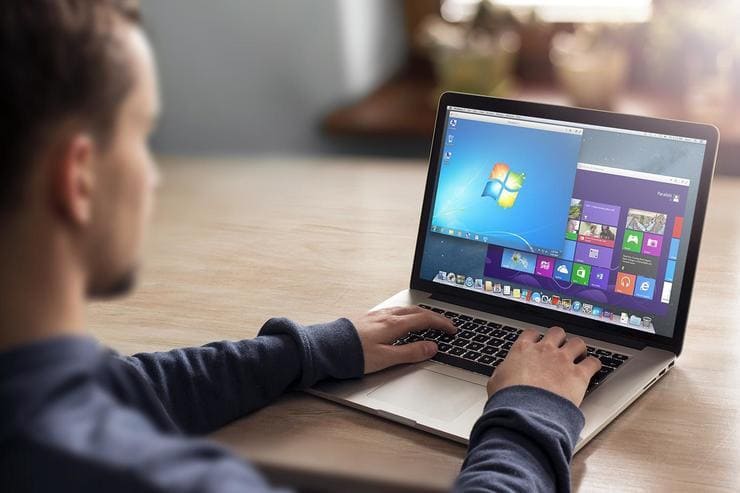 Parallels Desktop is a commercial application available in three different editions. The regular version of Parallels Desktop is optimized for the latest version of the Mac OS X operating system, includes smart and simple one-touch tools, comes with 500 GB incremental online backup and allows users to dedicate up to 8 GB and 4 virtual CPUs for each virtual machine. The Pro edition adds a Microsoft Visual Studio plug-in, support for popular development, design, and test tools, advanced networking tools, support for business cloud services, and premium 24/7 support. Individuals and businesses who desire the best performance can purchase the Business edition of Parallels Desktop, which includes a centralized administration and management console and support for Unified Volume License Key.
Any Windows emulator for Mac can't reach the speed of Windows running directly on the hardware, which is why everyone else should consider using Apple's Boot Camp. This useful tool from Apple represents another way how to run Windows on Mac, allowing users to install Windows alongside Mac OS X in a dual-boot configuration. It doesn't cost a single penny, and it works flawlessly.
To get started with Boot Camp, you need an Intel-based Mac computer (any recent Mac computer should work fine), a Windows installation image, and at least 55 GB of free disk space on your Mac computer.
If you own a physical copy of Windows, you will need to create a disk image using Disk Utility, which comes with Mac OS X. Follow this guide to create your ISO from a physical copy of Windows. Alternatively, you can save some time and download a disk image of Windows from Microsoft. You will still need a valid key to activate your copy of Windows.
With Windows ready, you may open Boot Camp Assistant from the Utilities folder in the Applications folder. The tool will take care of repartitioning for you, and you just need to follow the instructions on the screen. Boot Camp Assistant will then take you to the Windows installation process, where you need to follow onscreen prompts to install the system. All that's left to do is restart your computer and choose the newly installed Windows operating system.
Every time you are resizing partitions and formatting hard drives, you should have at your disposal a robust data recovery tool, such as Disk Drill. You never know what may happen, and all users of Disk Drill know how devastating it is to lose important data. They also know how quickly and reliably they can recover them back with Disk Drill.

Data recovery for free
Your Companion for Deleted Files Recovery