There are arguably only a few things in life more tedious than picking a new cell phone plan. While cell phone carriers do their best to make the selection process as easy for us as possible by filling their websites with countless bullet points, bold headers promising fantastic value for money, most people intuitively understand that what sounds too good to be true usually is really too good to be true.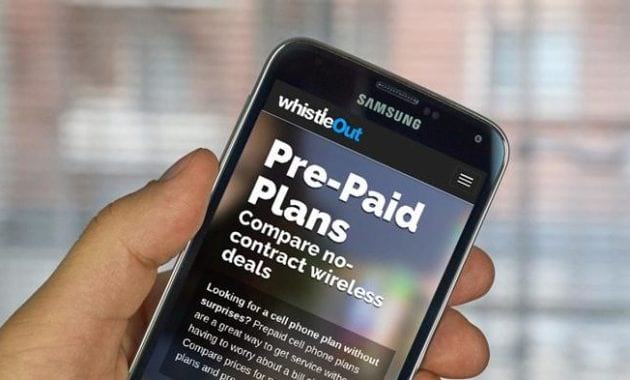 How to Choose the Best Cell Phone Plan
Finding the best cell phone plan is in many ways all about the fine print. If a cell phone carrier makes a claim with an asterisk behind it, you should take it with a grain of salt and dig deeper. But if you have no time for digging and you would rather get going, we have picked three best cell phone plans (USA) for your convenience, and you can find them in the second half of this article. In this section, we're taking a closer look at three important steps you shouldn't skip when deciding which cell phone plan is the best for you.
Step 1: Location, Location, Location
There's no point in choosing an otherwise fantastic plan from a cell phone carrier with poor signal coverage in your area. When you stumble upon an enticing plan, the first step you should take is to open a comprehensive cell coverage map such as OpenSignal and determine whether the carrier in question hasn't forgotten about the part of the world you live in. According to our experience, it's often better to choose the best cell phone coverage and the best cell phone service over the best price. Being frustrated on a daily basis is seldom worth a few saved dollars every month.
Keep in mind that some carriers let you roam between two or three cellular networks and switch between them depending on which offers the strongest signal. Of course, this is only possible if you have a cell phone that supports all the networks the carrier lets you switch between. For example, Verizon and Sprint use CDMA technology, which is a channel access method that employs spread spectrum technology and a special coding scheme. AT&T and T-mobile both use GSM technology, which is a standard developed by the European Telecommunications Standards Institute (ETSI).
Step 2: Features
Once you've find out which carriers are compatible with your location, you need to decide which features are important to you and which you can live without. By features, we mean how many text messages the plan includes, how large the monthly data allowance is, or the option to create a mobile hotspot, and so on.
Many carriers these days limit your streaming video and audio quality unless you pay extra, and some limit it quite considerable. On the one hand, this ensures that you won't use up your entire monthly data allowance on a few high-definition videos, but, on the other hand, this also means that you don't have the freedom to use your monthly data allowance however you want.
Step 3: Price
Unfortunately, hidden costs are synonymous with virtually all cell phone carriers, and even the best cell phone carriers have been found guilty of not telling the full story right away. Words like "unlimited" or "included" may have several different meanings depending on what the carrier decides to write in the accompanying fine print. For example, when a carrier talks about unlimited data, the carrier typically means something along the lines of "unlimited until a certain point and then severely restricted".
When it comes to setting a budget for your cell phone plan, we recommend you don't overestimate how much you can afford to pay every month. There's nothing worse than signing a contract for a cell phone plan that you can't really afford and finding out only when it's already too late.
Because WiFi internet access is readily available these days, it's actually quite easy to get by with a more modest cell phone plan, perhaps one that's not unlimited. Instead of text messages, you can chat with friends, family, and colleagues on various instant messaging apps, and instead of making traditional phone calls, you can talk over Skype or Facetime.
Top 3 Best Cell Phone Plans of 2018
RedPocket
RedPocket is a popular MVNO (Mobile Virtual Network Operator) that's available on all major networks ((T-Mobile, Verizon, AT&T, & Sprint) with 4G LTE internet access. RedPocket allows you to keep your existing phone as well as your existing number, but you can also get a new phone number directly from RedPocket. Unlike major cell phone carriers, RedPocket has no contracts, no credit checks, no activation fee, and no overage fees.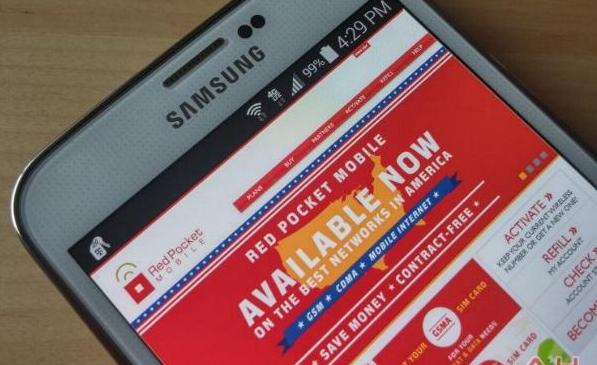 RedPocket offers multiple plans ranging from $10 a month to $60 a month, and it allows its customers to customize the plans to suit there needs. You can choose how many minutes, texts, and data you need and never pay even a cent more than absolutely necessary.
The cheapest plan offered by RedPocket includes 500 minutes, 500 texts, and 500 MB of LTE data for just $10 a month. Unlimited plans start at $19 a month for unlimited text, unlimited minutes, and 500 MB of LTE data. Beyond this price point, RedPocket increases your monthly data allocation. Pay $30 a month, and you can enjoy unlimited data up to 2G speeds and 3 GB of LTE data. The $60-a-month plan includes 10 GB of LTE data and unlimited up to 2 GB speeds thereafter on all networks. Considering what RedPocket offers, we think it's one of the best prepaid cell phone plans for those who are looking for something more affordable yet still very reliable and feature-packed.
Google Project Fi
In 2015, Google has established its own mobile virtual network operator, Project Fi. Relying on the networks belonging to Sprint, T-Mobile, U.S. Cellular, and Three, Project Fi provides phone, messaging and data services using both Wi-Fi and cellular networks, covering more than 140 countries around the world.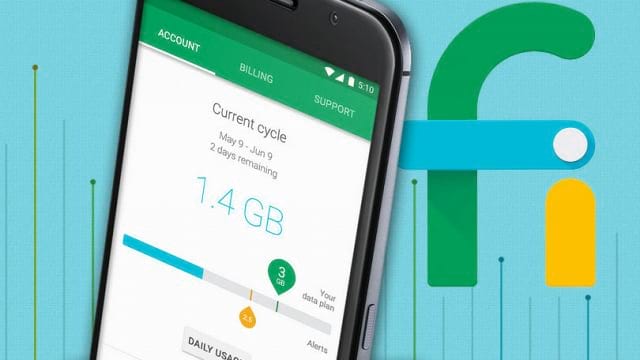 Right from the start, Project Fi set itself apart from other cell phone carriers and established itself as one of the best cell phone providers by being highly transparent, dependable, and surprisingly affordable. Project Fi starts at $20 for unlimited domestic calls and texts with 24/7 support. Customers then pay $10 for each GB of mobile data they consume, but all data above 6 GB are free thanks to an excellent feature called Bill Protection. Up to five people can share a single Project Fi plan, and Google encourages everyone to try out Project Fi by completely getting rid of early termination fees.
The only major limitation of Project Fi is the fact that it only works on what Google calls Fi-friendly phones. Currently, Fi-friendly phones include Pixel 2, Pixel 2 XL, Pixel XL, and Moto X4. All of these smartphones are fairly expensive, which may be a turn off for those who are looking for a plan with a low barrier to entry. That said, using Project Fi with the Pixel 2, which is a powerful flagship smartphone with the Google Assistant built-in, is an amazing experience. The Pixel 2 with Project Fi is available from $649 or $27.04 a month for 24 months.
Because Project Fi-compatible smartphones seamlessly switch between three fast 4G LTE networks, it's very rare for Project Fi customers to experience issues with signal strength or dropped calls. And in those few extreme cases when cellular connection fails, Project Fi makes it possible to continue talking and sending text messages over WiFi.
Cricket Unlimited 2
One of the best prepaid cell phone plans comes from Cricket Wireless, the best cell phone company according to many independent reviewers. Cricket is actually a subsidiary of AT&T, offering mobile voice, text, and data. Cricket promises more coverage nationwide than T-Mobile, MetroPCS, Sprint, or Boost, and it really delivers on this promise.
The best prepaid cell phone plan from Cricket, according to us, is called Cricket Unlimited 2. It costs $50 a month with Auto Pay credit, which is automatically rewarded to everyone who signs up for Auto Pay. The plan includes unlimited data access with max speeds of up to 3 Mbps, video streaming at SD quality, unlimited calls, texts, and picture messages across the United States, unlimited texts from the United States to 38 countries, and data access plus unlimited calls, texts, and picture messages to and from Mexico, Canada, and the United States.
Cricket customers who own one of the many Cricket-compatible phones can additionally create a mobile hotspot with a data allocation of 8 GB. The compatible phones include the iPhone 8 and the iPhone X, the Huawei Elate, the LG X charge, or the ZTE Blade X and the ZTE Fanfare 3, just to name a few.