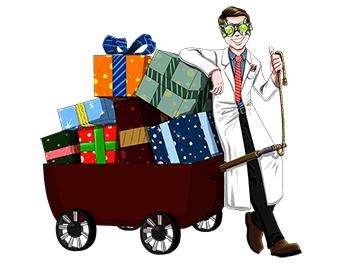 We are excited to announce the release of Disk Drill 2.2! We think you'll be really pleased with the improvements and bug fixes that we have added to this version. In addition, if you've been hesitating to upgrade to the PRO, Expert or Enterprise version of Disk Drill 2, now is the time to buy — check out our special promotion below!
Disk Drill 2.2 Release Notes
The new version includes the following:
new

More file type signatures added to Deep Scan, based on user requests: .VCF (vCard files), .TEX (LaTeX Document), .LYX (LyX Document), .1CD (Russian Finance 1C:Enterprise 8), .WEBM (HTML5 WebM Videos), .BOK (Economacs File), .EBML (Extensible Binary Meta-Language), .PGD (PGP Disk Image, high recoverability if stored without fragmentation), .HWP (Hangul Word Processor), and .X3F (X3F SIGMA Raw images)

new

Completely redesigned HFS+ Catalog File Rebuild recovery algorithm

improved

Data retrieval from unpartitioned disks

improved

Visual feedback of the data copying progress on large files

improved

Data recovery session file associations

improved

Guaranteed Recovery default settings now prevent the recovery database from expanding and using up all remaining disk space

improved

Detection of the correct disk and partition properties for non-encrypted Time Machine backups on OS X 10.9.2

improved

Disk handling has been stabilized when a rebuilt catalog file is being written back onto it

fixed

Several random crashes on OS X 10.9.1

fixed

A few minor issues related to Disk Drill PRO activation
EXPIRED:

Disk Drill 2.2 Special Promotion – Go PRO for $35.60

This promo has expired.

Now is a great time to upgrade to Disk Drill PRO, Expert or Enterprise and have full Mac file recovery abilities available the moment you need them. For a limited time, simply mention Disk Drill on Twitter or Facebook and get 30% off. Or mention it on both and get 60% off! That means you can get Disk Drill PRO for just $35.60. There are a few rules, of course:
You must have at least 50 Twitter followers to qualify for the Twitter discount and at least 50 Facebook friends to qualify for the Facebook discount.
You must fill out the form provided on our website (see link below) and provide links to your tweet and/or post so that they can be verified.
The tweet/post should be positive and link to the 60% off promotion.
Only public posts can be accepted (no hidden or private ones as we are unable to verify them).
Once you have submitted your form, we will email you your discount code within 12 hours (ideally it will be within a couple hours, but it may take up to 12). So what are you waiting for? Click here to get your discount today!
.updated:
June 3, 2021
author: