What is a storage device? Secondary and Primary Storage Devices
A storage device refers to a computing hardware used to store information permanently or temporarily. The device can be external or internal to a computer, server, and other computing systems.
Storage devices
are also known as storage medias or storage medium. There are two types of storage device: secondary storage device and primary storage device.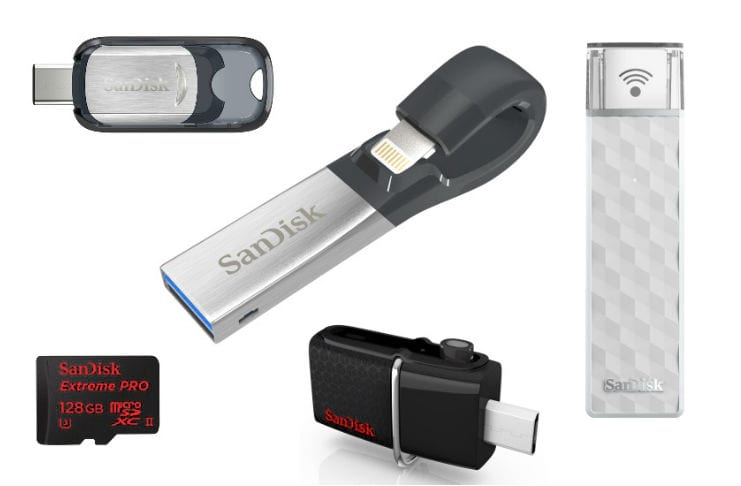 Secondary storage device
A secondary storage device has a larger storage capacity and can store data permanently. The device can be both external and internal to a computer and includes; compact disk, USB drive, hard disk, etc.
Primary storage device
A primary storage device is quite smaller in size and it's designed to capture or hold data for a temporary period. Most primary storage devices are found inside the computer, and they have the fastest access to data. Examples of Primary devices include Cache memory and RAM.
Common Problems encountered with Storage devices
Hardware failure. Hardware failure is one of the most problematic issues affecting most users. Appropriate handling and regular maintenance can be used to prolong the durability of storage devices.
Data Loss. Intentional and accidental file deletion can make one to lose precious data. Data recovery programs provide a solution for lost files, deleted data, corrupt documents and hidden files. In the event of a data loss scenario, a reliable data recovery software can be used to retrieve back 70% of the lost data.
Disk Drill Storage device recovery software
Disk Drill offers a reliable solution to data loss scenarios on storage devices. The program is available for both Mac and Windows PC platforms. A free version can be used to scan for lost files on a storage device. However, to save more recoverable files, one must upgrade to the full version that can be easily downloaded through the internet.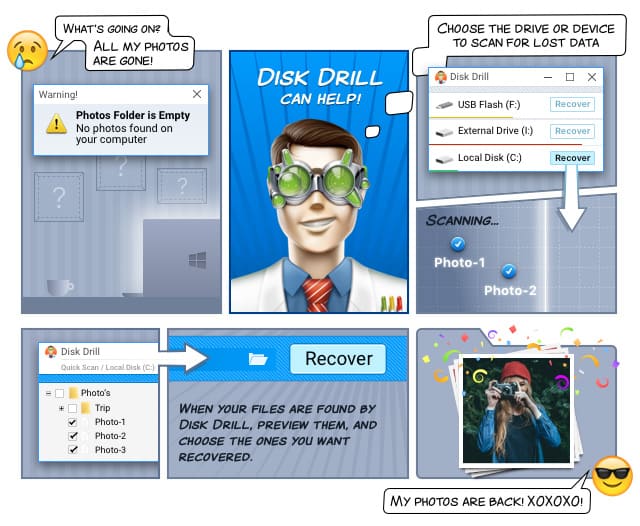 Data recovery for free
Your Companion for Deleted Files Recovery
Step by Step on how to recover Storage devices files with "Disk Drill Storage device recovery software."
Download Disk Drill to your computer (choose between Mac OS X and Windows platform).
Install the software. The installation process is quite fast and will take you only some few minutes.
If you want to recover deleted files on an external storage device, connect the device to your computer using a USB cable. Make sure the device drive is scan-able and is recognized by your computer operating system.
Launch Disk Drill. On the data recovery tab, Disk Drill will display all drives and devices connected to your PC. Locate the drive or device that you want to recover data from and click on the "recovery" button next to it.
Disk Drill will perform a quick scan that will search for lost files and documents on your storage device. All recoverable files will be displayed on your screen.
Choose all the files that you want to recover back and save them on your PC drive.