Tips How To Recover Deleted Files from Pen Drive
Well, the truth is that the term is not as widely used as the other, entirely popular and widespread name for it – a USB drive. That's basically a regular USB drive which is designated to transfer information from one computer to another. Now, there are a few key characteristics that need to be taken into thorough consideration when defining the term and understanding what is a flash pen drive (pendrive).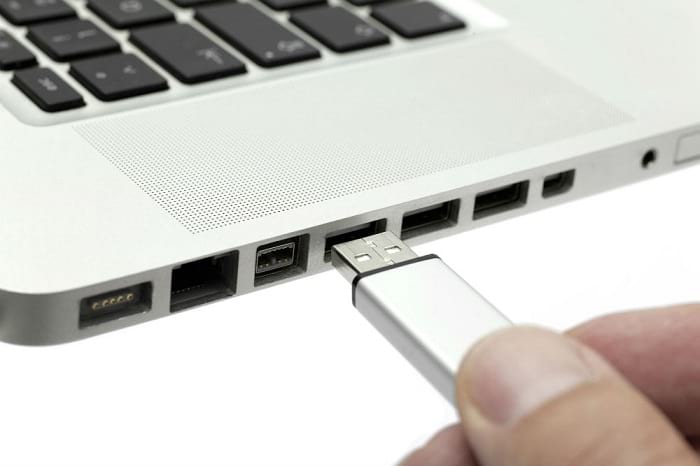 What is a USB pen drive?
So what is a pen drive? A pen drive – is a portable storage space device which is capable of taking care of your storage requirements.
Of course, back in the days, these devices weren't able to hold more than a hundred megabytes, but now, as the technology advances and it gets more and more complex, a pen drive could easily store up to 120 GB and even more. The most impressive thing is that you wouldn't need a large and hard to carry external hard drive – you're capable of storing this information on a piece of plastic which is not bigger than your thumb nail.
Now, it's also worth mentioning that the majority of pen drives are going to use the flash technology. What is a flash pen drive? This is a USB storage device which takes advantage of non-volatile device which is capable of retaining your data even when there is no power source to it. That's pretty much the beauty of it. However, it's also worth noting that the majority of the currently produced pen drives are taking advantage of the flash storage technology.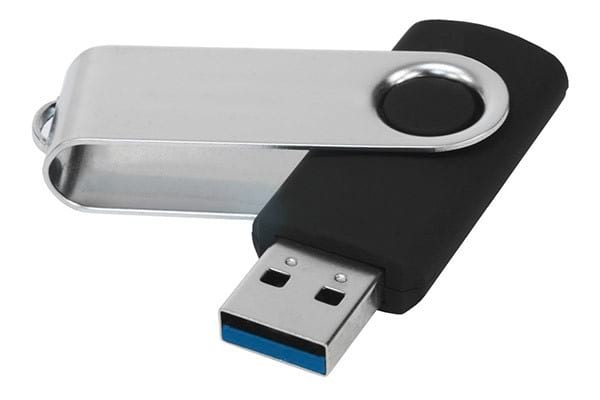 What is pen drive in computer and what is a pen drive used for?
Well, it's pretty simple, if we have to be completely honest. The most common ways in which people tend to use pen drives is to carry different information from one computer device to another. Let's say that you have a USB port in your car and you want to listen to some music. You don't really need to spend money for expensive audio CD. All you need to do is upload the music on your USB drive and plug it into the car's port and there you have it – a great way to transport information from one place to another without excessive hassle.
However, there are some unfortunate events in which you might lose the information on the pen drive. Improperly scheduled formatting, for instance, is amongst the most common reasons for this to happen. That's when you might want to go ahead and find a solution to recover the lost information.

Luckily for you, that's entirely and easily done. With the usage of different recovery software, you'd be capable of easily getting the information you lost back. For instance, Disk Drill is one tool that you could take advantage of and it's really going to do a great job for you, especially if you want to use something that's going to provide you with data recovery as well as with data protection.

However, without any further ado, let's take a quick look at the seamless process of data recovery that this program is going to put you through in order to get your data back.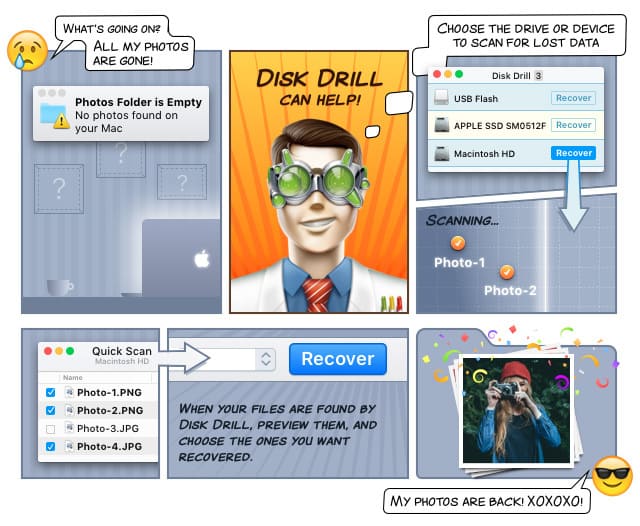 Step #1 Download and install the software
As obvious as this might get, it's the first thing you would have to do. Don't worry about having to pay anything because you can use the Basic version which is currently available for free. You just hop on their website and you download it. Of course, after that you'd have to install the software and launch it.

Data recovery for free
Your Companion for Deleted Files Recovery
Step #2 Connect the Pen Drive
Once again, this is pretty obvious but you'd need to handle it appropriately. This means that you should plug the pen drive directly into the USB port. You shouldn't be using any cables or USB hubs because this could jeopardize the performance of the tool.
Step #3 Perform the scanning
After you are through with the first two seamless steps, you'd have to perform a scan. You can pick between a quick scam and a deep one. The Quick Scan option is designated to recover files which have been lost recently and they do not compile a huge amount of information. However, if you want to recover more than a few gigabytes, you might be better off with the Deep Scan. What is more, it's advisable that you run the Deep Scan anyways in order to ensure that there is no missed data and nothing is lost. Furthermore, you might want to take advantage of the Data Protection tools which are available with Disk Drill. They are going to make the recovery process even more seamless.
Step #4 Recover
That's the last step you'd have to take into account. Right off the bat, the first thing you'd need to do after the scan is through is you want to get the list with the files that are offered. You need to go through them and check which ones you want to recover.

Keep in mind that some of the files might have gotten corrupted which means that their entire integrity and structure has been destroyed. This means that they are pretty much beyond recovery and that there is nothing Disk Drill can do to help you out. Once you are through with that, simply click on the "Recover" button on the side and you are all set and done.
As you can see, there is absolutely nothing to be concerned with when it comes to using the Disk Drill software. Understanding what is a pen drive is going to provide you with certain advantages and the information that we've listed on top is definitely going to be helpful. However, even if you are not familiar with the specifications, this particular tool is going to help you out. Being able to recover lost data can be paramount at times and Disk Drill is capable of extending a helping hand.