What is MiniSD?
A MiniSD card is one of the many types of flash-memory storage device used to store media files and information. It's mainly used in mobile phones, handheld gadgets, and digital cameras. MiniSD cards are quite smaller than regular SD cards; they measure 21.6 X 20 X1.40 mm and the newer models can hold data up to 2GB. Generally, the first MiniSD cards had a data storage capacity of between 16MB to 256MB.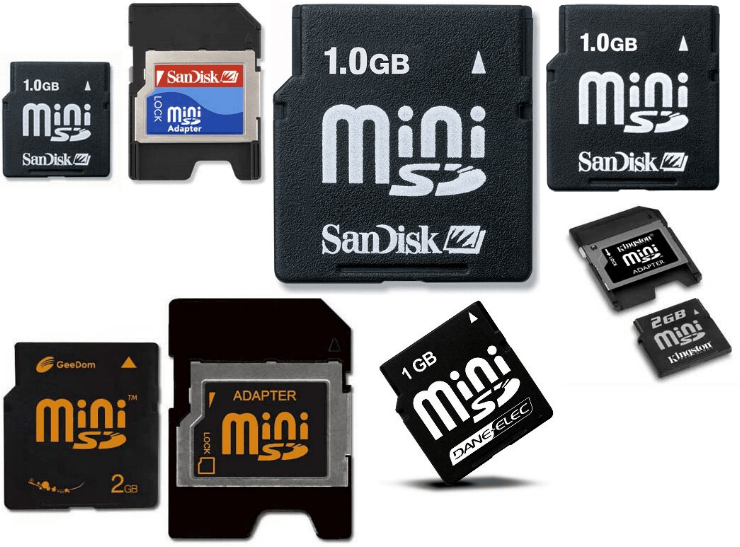 Nowadays, MiniSD cards are not so popularly used due to their low data storage capacity. Most electronic devices such as cell phones, tablets, music players and smartphones have adapted to Micro SD cards that are a bit bigger in size with data storage capacity of up to 128GB. MiniSD cards can be connected with PC using a MiniSD card reader or via another device that can connect to PC through a USB connection.
Data recovery on MiniSD cards
MiniSD cards can sometimes lose image files and precious data through accidental deletion, bad file formatting, corruption and hardware damage. If you have a MiniSD card that has lost some data, don't write any new content to the card. Remove the card from your device and download a MiniSD recovery software.
Disk Drill is a data recovery software that can be used to recover deleted files on a MiniSD card. The software is quite easy to use and comes with an easy illustration guide that will help you perform the data recovery process on your MiniSD card successfully.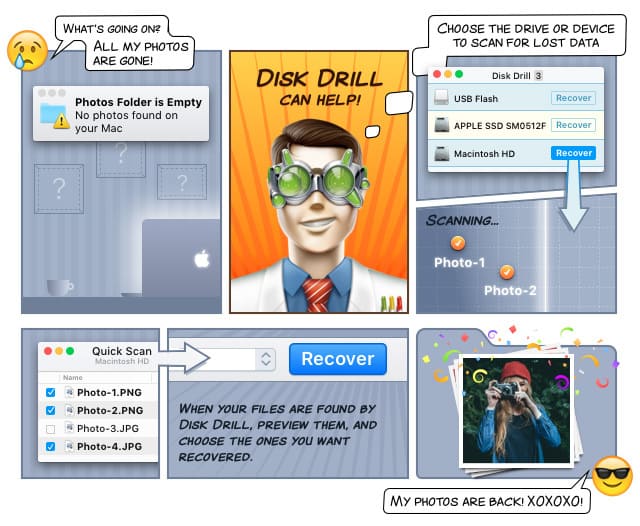 Data recovery for free
Your Companion for Deleted Files Recovery
Step By Step on how to recover deleted files on a MiniSD card with Disk Drill
To recover MiniSD card files, download Disk Drill MiniSD Card Data Recovery Software to your PC. Disk Drill is available in two PC platforms – Disk Drill for Windows and Disk Drill for Mac OS X. Both software works the same way, and the recovery process is also similar to both Windows and Mac OS X. Users that want to experience a data recovery process like no other should download Disk Drill Pro version that enables one to access premium data recovery tools and features. Disk Drill Free version can also be used to trace lost or deleted files on a MiniSD card but to recover those files, one must upgrade to the Pro version.
After Downloading Disk Drill MiniSD card data recovery software, install the program to your PC.
Connect your MiniSD card with your computer using a MiniSD card reader or adapter.
Launch Disk Drill.
On Disk Drill recovery window, you will see all storage devices connected to your PC. Click on the "Recovery" button next to your device and wait for the program to scan your device drive for deleted files and lost data.
When the scanning process is done, Disk Drill will display all recoverable files. Save all the files you want to recover to a folder on your PC.