What is a Memory Stick? Steps of Memory Stick Recovery
Memory Sticks were developed and introduced to the digital market by Sony in Oct 1998. They were widely used on Sony digital cameras and other devices. Over the years Sony has released other Memory Stick models such as the Stick Duo, Memory Stick Pro, Memory Stick Micro, Memory Stick Pro-HG and Memory Stick Pro-Duo. The storage capacity of Memory sticks ranges from 4MB to around 256GB. Higher storage memory sticks are under development with Sony escalating that there could be a new Memory Stick of 2TB.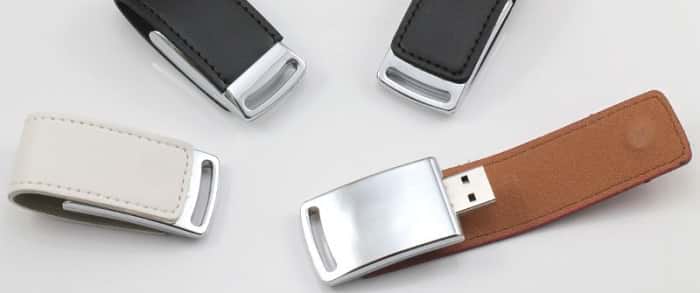 The main reason for the development of
Sony Memory Stick
was to create a portable storage media that can be easily removed from a device and accessed by a computer. Sony Cameras uses Memory Sticks to store all images files and videos. Users of Memory sticks can use these cards to store information and later transfer it to a computer using a memory stick card reader or adapter.
How to recover deleted files on a Memory Stick
Memory Sticks are one of the most reliable storage media devices for cameras, and with their high level of efficiency use brings the challenge off recovering image files that have accidentally or intentionally deleted. Data recovery on Memory Sticks is quite possible, and the success is determined by how fast the process is done after data loss and how the user handles the cards.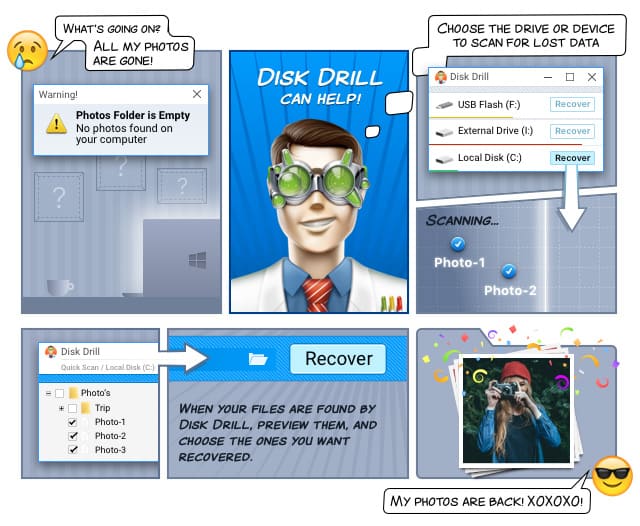 Data recovery for free
Your Companion for Deleted Files Recovery
Step By Step on how to recover Memory Sticks deleted files
Download Disk Drill to your PC. Disk Drill is available across two PC platforms: Disk Drill for Windows and Disk Drill for Mac OS X. If you want to unlock all premium data recovery features, upgrade to Disk Drill Pro version that comes with unlimited data recovery features. Disk Drill free version is also a good trial to start with, and you can always upgrade to the Pro version at any time that you want.
Install Disk Drill on your computer and connect your Memory Stick with your PC using a Memory Stick reader or adapter.
Launch Disk Drill and locate your device from the available list of storage devices connected to your PC.
If Disk Drill recognizes your Memory Stick drive, click on the "Recovery" button to start the Memory Stick file recovery process.
Disk Drill will perform a quick scan that will retrieve all your deleted image files on your Memory Stick.
When the Scanning process is done, Disk Drill will display all recoverable files on your screen, view the found files and save them to your PC hard drive.
Exit Disk Drill after successfully recovering back your data.
If you need more help on how to recover deleted files on your Memory stick, please contact our customer Support team and you will be sorted out.