What is a Hard Disk Drive and How to Recover it?
What is a hard disk? Well, the truth is that the question might be answered in a few different ways and it's most certainly a bit ambiguous. A hard disk is a non-volatile hardware device which is used to permanently store as well as to retrieve information.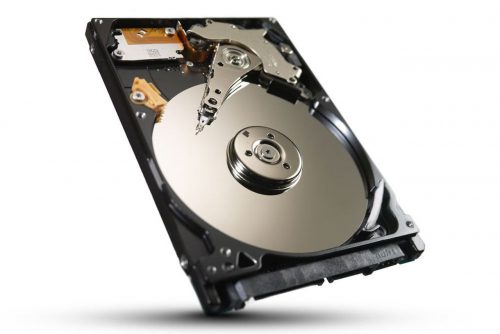 Of course, they're different variations but the sizes are usually around 3.5" and 2.5": for desktop and laptop computers. The hard drive consists of different platters which are used to store the data through a magnetic head inside of a casing which is air sealed. A hard drive could be used in order to effectively store any type of data, such as text documents, music, videos as well as pictures. What is a hard disk drive then? This is what computers use to store particular files for your operating system and other types of software which are run on the computer itself. Furthermore, they can also store information which is downloaded on the computer by the user himself. With this in mind, it's important to know that the amount of information that any particular hard drive could actually store is going to be dependent on the storage space of that particular drive.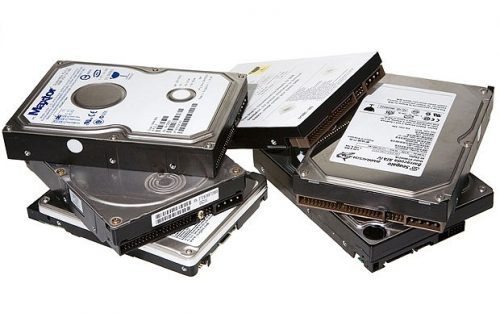 Older solutions, for instance, have less storage space and they used to be able to be able to store only up to a few hundred megabytes. However, as the technology advanced and HDDs themselves became more and more sophisticated, they are now able to fully store up to several hundred gigabytes and up to a few terabytes of data. Each consecutive year the market reveals new solutions which are definitely a considerable upgrade over the older ones as technology focuses on increasing the storage space of hard drives. So that's basically what is a hard disk used for – to store information and make it usable later on. This is their main designation and without effective storage space, you wouldn't be able to keep important information.
Furthermore, as soon as the hard disk drive gets full, you would have to clean it in order to make room for more data. It is at this point when people start considering purchasing exterior disk drives. They are basically covering the same demand, but they are portable and they offer the opportunity to extend the storage space of your current hard disk on demand.
However, it's absolutely vital to keep the information on your HDD protected and safely stored. There are tons of different situations in which you might need to recover your information. In these particular occasions, you would have to rely on different software solutions in order to effectively recover the information you've lost. Of course, there are situations in which you wouldn't be able to do so because the circumstances wouldn't allow it. Another thing is that you need to have actually stored the data on the drive for it to be recoverable. That's why when you accidentally hit the "No" button and fail to save your Word document, you wouldn't be able to recover it – simply because you never actually stored it.
Disk Drill – Recovering
Using Disk Drill to recover information from a hard drive is pretty comprehensive, to say the least. You can recover data from both Mac OS and Windows, so it really doesn't matter what your personal preference is. So, now that you've learned what is a hard disk, all you have to do is understand how to recover lost information. Below you will find the steps required.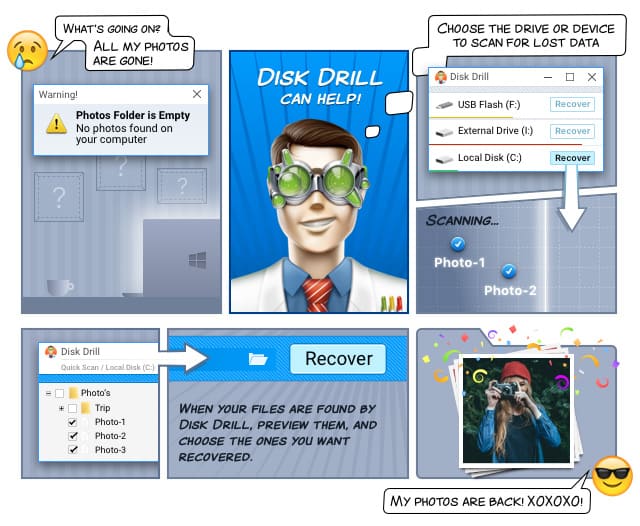 Step #1. Download the software
The first thing you need to do is get your software downloaded and deployed to your operating system. Upon using Mac, you will have to install a new driver which is required in order to correct the hard drive directory of your Mac.

Data recovery for free
Your Companion for Deleted Files Recovery
Step #2. Choose the disk you want to recover in the available list
Disk Drill is a tool which would provide you with a few particularly potent methods for recovering your hard drive. Regardless of what a hard drive is used for, you'd be capable of recover it. You can choose to recover the entire drive or just a partition for it. If you choose the full drive option the software is going to run a Deep Scan and go through the entire disk as one particular entity.
Step #3. Select your method of scanning
If you are just beginning to learn how to do a recovery, the best way for you to do so is by hitting the "Recover" button. It is going to go through all of the available methods, but if you have a particular one that you would like to implement, you can select it from the drop-down menu.
Step #4. Just wait
You might need to wait, from a minute to a few hours, based on the particular scanning method that you chose. If it is an external hard drive that you are scanning, the entire process might get a bit slower.
You can also consider using the "Recovery Vault" and "Guaranteed Recover" tools of Disk Drill as it's going to make eventual recovery a lot easier.
Step #5. Recover from your hard drive
Once the scan is through, you are going to be provided with a list of the files which have been found. Some of those might be corrupt and there's nothing you can do to prevent this if the whole structure of the file is effectively lost.
In any case, understanding what is a computer hard disk is going to provide you with a lot of insight on your potential opportunities to recover data which has been actually lost. Having this sorted out is going to enable you to understand the process behind recovering your information. This, on its own, is going to make the entire usage of a software program such as Disk Drill seamless and a lot more comprehensive. In any case, data recovery as well as data protection is something that you might want to take into thorough consideration.