Top 5 Best Web Browsers for Mac Revised
Today's Macs are not isolated, they need the Internet to breath. Social networking, file sharing, information search, shopping, banking, are some of the many things that define today's online lives. The web browser is the tool that makes all of them a reality. Here below is a review of the top five ones, highlighting their distinctive features, in order to help the user in selecting according to his particular needs.
Keep in mind your internet provider can see what you are downloading through all your browsers. It's highly recommended to hide your IP Address with a VPN! You can google the one yourself, or start with a well-known solution, Nord VPN (on sale now).
1. Safari
Developed by Apple, and based on the WebKit engine, the Safari browser for Mac has been available, as the default browser on Apple's devices, since 2004 together with the Mac OS x Panther, and in its mobile version for iOS since 2007.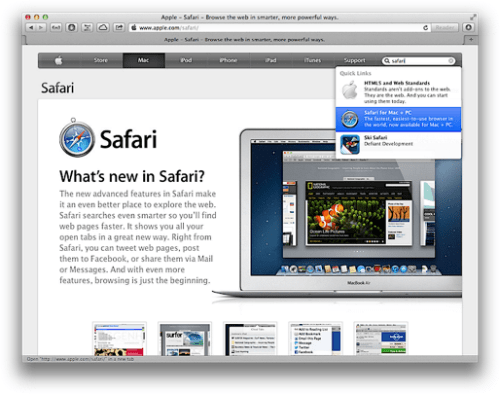 One of its most distinguishing features is its Nitro JavaScript engine, which performs up to eight times faster than Internet Explorer, and over four times faster than Firefox. In addition, Safari includes speculative loading, which loads documents, scripts and style information ahead of time; and a smart address field, which autocompletes.
This best web browser for Mac has a built-in functionality to share email, Message, Twitter and Facebook.
Safari's tools also include the useful Safari Reader, for distraction-free reading. From version 10, Safari contains several extensions, such as 1Password, Save to Pocket and DuckDuckGo.
Overall, these distinctive aspects, focused on modern user's needs, and typical of Apple products, make Safari the fastest browser for Mac, and undoubtedly a strong candidate to be the best browser for Mac.
2. Chrome
Chrome browser for Mac was developed by Google, and has been applauded since its release. This browser uses the Blink engine, it is written in C++, and the majority of its source code is available through the open-source project Chromium.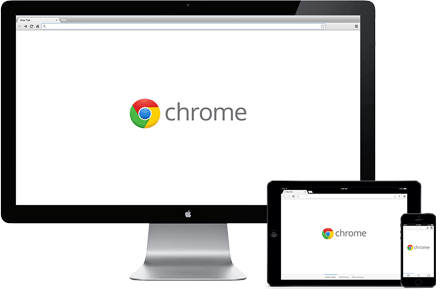 Continuing with Google's approach in its search engine, Chrome has a minimalistic user interface, enhanced by the fusion of the search and address bar into only one field.
In addition, Chrome has instant search capabilities, permits the synchronization of bookmarks, settings and history across all devices via a Google Account, and has unparalleled security features.
Its security is based on the Sandbox model, which isolates the processes and prevents the browser from interacting with certain operative system functions. Furthermore, it gives the user the choice to use the Privacy Mode, which forbids the browser from permanently storing browsing history or cookies.
Google has also added the possibility for third parties to develop apps, extensions, and themes, which must be contained in a .crx file.  Adding to all these, Google has published an official developer's guide, and created a web store for third party apps. The visual aspects are also good, as the user has many available themes to customize the appearance of the browser.
Summarizing, Chrome presents a third party great choice, in terms of speed, efficiency and functionality.
3. Torch
Torch browser for Mac is an app intended to be different from the norm. It was developed by Torch Media, based on the open source Chromium code. Torch has been available as commercial freeware since 2013, and used by more than 10 million people.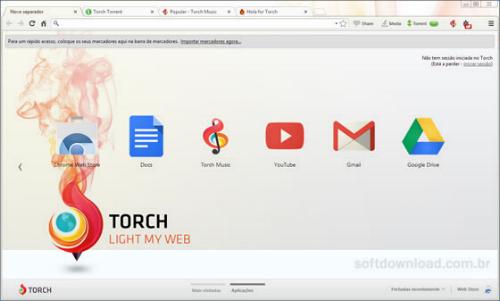 Torch's functionality is wide. Besides displaying websites, Torch also gives the user the capacity to share websites via social networks, and to download torrents with its built-in torrent client. It also has the ability to download Instagram and Vine videos.
In addition, the developers offer Torch Music, a free service that helps in organizing YouTube videos. Torch presents a user friendly interface, which allows the user to customize according to his preferences by using a set of available themes. On the downside, it is slow and users may be asked to install unwanted toolbars and adware.
In summary, Torch is the best internet browser for Mac for those users that love torrent downloads and want to use something out of the norm.
4. Opera
The Opera browser for Mac is a freeware developed by Opera Software. It is available in 42 languages, and for Windows, OS X and Linux. It has more than 350 million users worldwide. This browser uses Blink as a layout engine, and it has many features that were original in Opera, and later adopted by other browsers.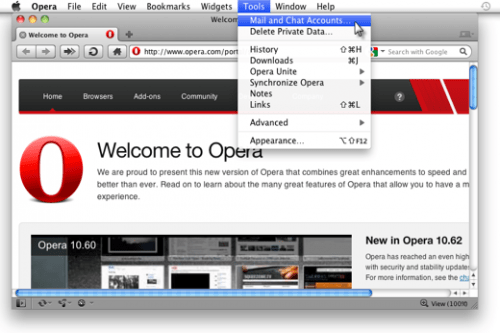 Opera's most important features include pop-up blocking, private browsing, tabbed browsing, a bookmarks bar, and a download manager. It also has speed dials, which allows the user to download pages and show them in thumbnail form.
Opera's user can also opt to work in turbo mode, which compresses web pages before sending them, and as a consequence, reducing waiting time.
In addition, this browser checks websites against a list of sites known for phishing and malware.
Overall, for many users Opera with its many innovative features answers the question on "what is the best browser for Mac".
5. Firefox
Firefox browser for Mac is a free and open source app developed by the Mozilla Foundation. It has been available since 2002, and it has versions for Windows, OS X, Linux, Android and iOS.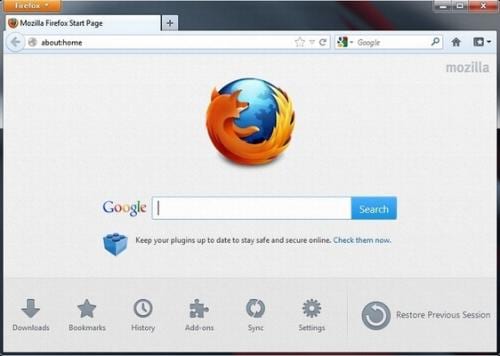 Its main features are tabbed browsing, spell checking, incremental find, live bookmarking, Smart Bookmarks, a download manager, private browsing, and geolocation.
Firefox is offered in 79 languages, and uses an integrated search system, with Yahoo! Search as the default search engine.
Firefox is considered the best browser for Mac by many users, mainly for its capacity to add extra features developed by third parties. For this, Firefox provides a development environment with some built-in tools such as Error Console, and DOM Integrator.
Adding to this, another loved feature is its capacity to add new themes, allowing for more personalized use. Firefox has been praised for being safe. Its security aspects are based on the Sandbox Security Model, strong encryption, and a constant bug search based on a bug bounty.
In brief, for many people Firefox is the best browser for Mac, due to its capacity to add third-party developments, and its inherent safety.
Interested in recovering your deleted or lost files? Download Disk Drill

Data recovery for free
Your Companion for Deleted Files Recovery