From drums, horns, and fire signals to first postal systems to the telephone and, finally, the internet, the history of communication technology is long and winding. Today, we communicate instantly by voice using a microphone, by video using a webcam, and by text using a keyboard. Sometimes, we even communicate by voice, video, and text at the same time using instant messaging (IM) software.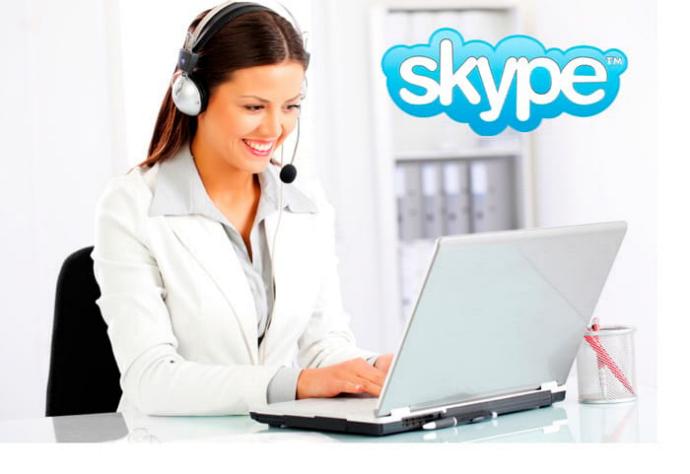 Skype is the IM application of choice for over 300 million monthly active users, and, in this article, we provide you all the information you need to have to get started with Skype for Mac and easily connect with your friends, family, and colleagues regardless of where you or they are located.
How to Recover Deleted Skype Chat History
To recover missing Skype AppData Folder, we recommend Disk Drill for Mac, a premium data recovery solution for average Mac users and IT professionals alike.

Data recovery for free
Your Companion for Deleted Files Recovery
With its support for all commonly used storage devices and file formats, Disk Drill has established itself as the go-to data recovery product for countless Mac users, who appreciate its elegant and easy-to-use user interface as well as its powerful features.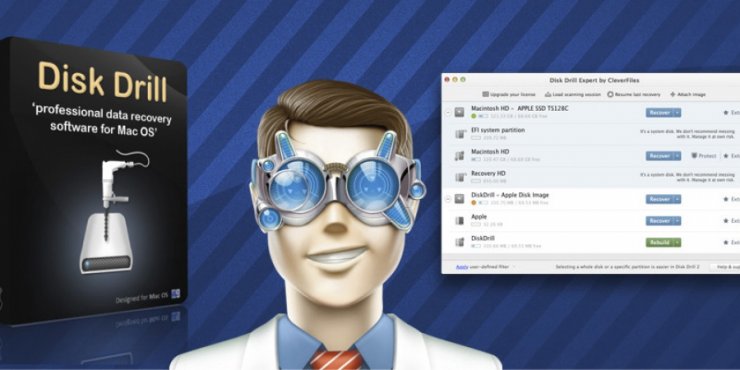 Included with Disk Drill are free disk tools: Disk Health, Mac Cleanup, Duplicate Finder, Recovery Drive, Data Protection, and Data Backup. With these tools, you can keep your Mac computer in good working order so that it never gets stuck or crashes unexpectedly during Skype calls and video conversations.
Visit Disk Drill's official website to learn more about this capable data recovery software application.
History of Skype for Mac
Skype is the most popular IM application available on Mac computers. Skype was first released in 2003 by Priit Kasesalu and Jaan Tallinn and shortly after, in 2005, acquired by eBay for $2.6 billion. eBay didn't have much time to enjoy the ownership of Skype because Silver Lake, Andreessen Horowitz, and the Canada Pension Plan Investment Board announced the acquisition of 65 percent of Skype for $1.9 billion from eBay in 2009.
The last time Skype changed its owner was in 2011, when Microsoft bought Skype for $8.5 billion and incorporated the company as a division of Microsoft. The acquisition of Skype by Microsoft sparked the development of dedicated client apps for Windows 8 and Windows RT operating systems as well as several other Microsoft products. Today, Skype is available on Windows, macOS, Linux, Android, iOS, Windows Phone, HoloLens, and Xbox One.
Microsoft also radically redesigned Skype clients, making them more approachable to Snapchat users. "We've made group chats more lively, expressive, and—most importantly—personalized, so you can chat the way you want. With the new Skype, you'll have countless ways to share life's moments together, every day. Wherever life takes you, Skype allows you to seamlessly create, play, share, and do more with the people you care about most", described the redesign Microsoft in an official announcement.
But the looks of Skype wasn't the only thing that radically changed throughout 2016 and 2017. Microsoft also transitioned Skype from peer-to-peer service to Microsoft Azure, a cloud computing service for building, testing, deploying, and managing applications and services through a global network of Microsoft-managed data centers.
Features of Skype For Mac
Skype for Mac has four main groups of features: calling, video, messaging, and sharing.
Calling
With Skype for Mac, it's possible to call anyone else on Skype for free regardless of where they're located. It's also possible to call mobiles and landlines worldwide at affordable rates. Up to 25 people can participate in a group conversation at the same time, making Skype a fantastic business communication and collaboration tool. Skype calls can be forwarded to any phone, so you can pick up calls to your Skype number even if you're far away from your computer.
Video
Skype for Mac allows you to make video conversations with up to 10 people at same time. You can bring your conversations to live with real-time reactions, shared photos, text messages, stickers, and emojis. When making video calls from a smartphone, you can instantly share your location to easily arrange a meeting with a friend or colleague.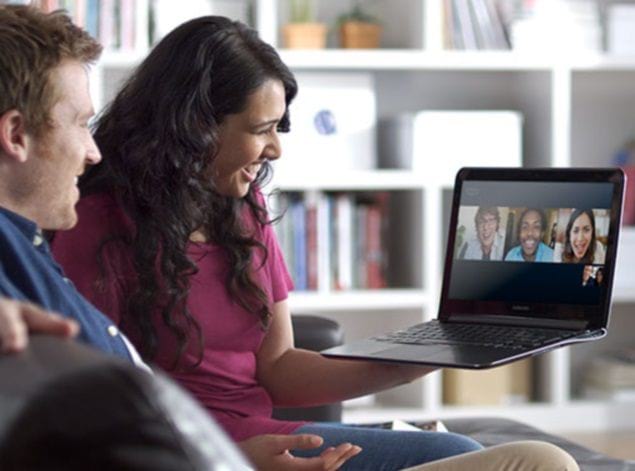 Messaging
Skype for Mac goes well beyond boring letters and numbers. You can make your chats more fun with stickers, emojis, and mojis, which are short clips from your favorite movies and TV shows that you can put directly into a Skype chat. If you ever find yourself too busy to type out what you have to say, you can simply send a voice message to your chat with a simple tap. Skype for Mac can also send text messages, and their cost is very affordable thanks to Skype's pleasant international rates.
Sharing
Sometimes a single attachment says more than 1,000 words, and Skype for Mac is definitely not afraid of big files. From documents and presentations to videos and music to file archives and large backups—Skype for Mac allows you to reliably and quickly share anything you want, including your computer screen. In fact, up to 10 people can share a single screen, giving decision makers a great way how to present their ideas.
Other Features
Besides the four core features, Skype for Mac can also make calls through an existing SIP-enabled PBX, go from chat to video in just one click, instantly translate voice calls, video calls, and instant messages, and more.
Skype Versus Skype Meetings Versus Skype for Business
Skype for Mac is available in several different versions, each targeting a different group of users.
Skype Mac is aimed at home users and smaller businesses of up to 20 employees. It's free to use, unless you want to make calls to landlines and mobiles, and it's this version that the vast majority of Skype users have installed on their computers and mobile devices.
Skype Meetings Mac is for collaborations with up to 10 people at once, and it's compatible with a number of meeting room systems, including the RealPresence Group Series from Polycom, the SmartDock from Logitech, or the Microsoft Surface Hub. One person may be designated as meeting organizer and given the ability to mute or unmute participants. Unfortunately, Skype Meetings Mac is only available in the United States at the moment.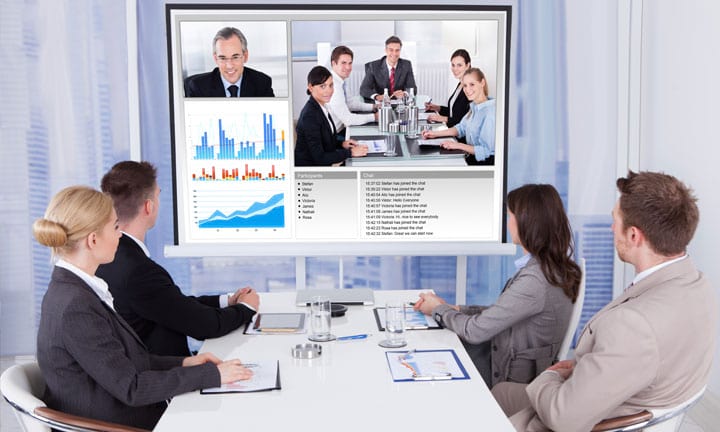 Skype for Business Mac is an enterprise-grade instant messaging service that makes it possible for up to 250 people to participate in online meetings. It provides enterprise-grade security and allows employers to manage employee accounts. With Skype for Business Mac, it's possible to record meetings, share your screen, annotate PowerPoint, use whiteboard, polls, Q&A, and built-in IM for real-time collaboration and more productive business meetings. Best of all, the service costs only $2 per month, per user, placing it within reach of even small businesses.
Skype for Mac Pricing
The basic version of Skype for Mac is available for free, either as a stand-alone application or with the Office 365 Home and Personal subscriptions. Skype for Business Mac is available with the Office 365 Business Premium and Essentials subscriptions.
The Office 365 Business Premium subscription costs $12.50 per user/​month, and it includes Outlook, Word, Excel, PowerPoint, OneNote, Access, Exchange, OneDrive, SharePoint, Microsoft Teams, and, finally, Skype for Business.
The Office 365 Business Essentials subscription costs $5.00 per user/​month, and it includes Exchange, OneDrive, SharePoint, Microsoft Teams, and Skype for Business.
How to Download Skype for Mac
To download Skype for Mac, visit its official website and select "Get Skype for Mac" from the blue drop-down menu.
The latest version of Skype for Mac should automatically download to your Mac computer.
Install it like you would any other Mac application.
If your Skype download Mac fails, try again. Even if the download fails again, stay away from third-party websites that offer Skype binaries. The chances are that you would get infected with malware, and that's not something you should ever risk.
Skype Camera Not Working on Mac
If you start Skype and notice that your camera isn't working, there are several ways how you can fix it.
Restart your computer. Yes, it sounds simple, but more often than not, this is all it takes to fix the dreaded Skype camera issue on Mac computers.
Reinstall Skype. It shouldn't happen, but any software installation may fail. Reinstalling Skype takes just a few minutes, but it can fix corrupted files and make your camera work again.
Test your camera. Open Skype and go to Preferences and Audio/Video. Select your webcam and look at the preview feed. If you don't see anything, that means your webcam isn't working, and you should visit the nearest Apple store, and have it replaced.