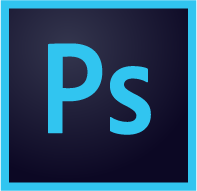 Adobe's Photoshop is a full-featured application designed for photo and image editing and touching. It can be used to edit single images or to perform modifications on batches of photos. Photoshop is one of the goto programs for graphic designers, photographers, and creative individuals in many fields. The application is available in a number of different varieties including one-time purchase and monthly subscriptions.
Photo retouching and image editing can be a laborious process as you strive to attain the desired results. Hours of work can be tied up in that digital image you are sculpting on your Mac's screen. You don't want to see your valuable time and the progress you have made on perfecting an image wasted due to circumstances beyond your control or an oversight on your part.
We are going to take a look at how you can recover an unsaved Photoshop file on your Mac. You might be faced with this issue if your computer or the application unexpectedly shuts down before you have a chance to save your work. You may be able to restore the .psd image and recover most of the changes you had made to it. 
How to Recover Photoshop Files on a Mac
We will first address the methods you can use to recover files that have become inaccessible due to being stored on a damaged drive or being accidentally deleted from your computer.
#1 Recovering deleted files from the Trash
The first place you should look when you discover that you are missing a Photoshop file is in your Mac's Trash folder.
Steps to recover deleted Photoshop files from Trash:
Click on the Trash Bin icon in the lower right of your Mac's screen to open the folder.Review the contents of the folder and identify the file you need to recover.
Right click on a file you wish to recover and select "Put Back" to return it to its original storage location.
#2 Recovering Lost Files From a Backup
Hopefully, you are in the practice of performing regular backups on your system. Based on the length of time since you last backed up your machine and when the lost file was created it may have been captured in a system backup. If you use Time Machine to perform your backups, follow these simple steps to attempt a recovery.
Steps to recover deleted Photoshop files from a Backup:
Attach the storage device containing the Time Machine backups to your computer.
Click on the Time Machine icon on your Mac's menu bar.
Search through Time Machine for the files you want to recover. If found, select the files and click "Restore" to recover them to your computer.
#3 Recover Photoshop file on a Mac Using Data Recovery Software
You may not be able to recover your missing files from a backup or the Trash. Maybe the file was recently created and was not included in any backups. You may have emptied the Trash before discovering that the file you need has been deleted.
You also might need to recover PSD files from an SD card on your Mac. The card may be damaged or simply may have been where the files lived before you deleted them.
Disk Drill data recovery software for the Mac can recover files that are no longer visible to your OS. It accomplishes this feat by employing powerful scanning algorithms that scavenge your storage media for files which have been logically but not physically deleted. It can reconstruct these files and perform a recovery, returning the files to their state prior to deletion.
You can use Disk Drill for free to obtain a list of the files that can be recovered before purchasing the Pro version of the tool.
Steps to Recover Deleted Photoshop Files on Mac:
Download and install Disk Drill.
In order to minimize the risk of accidentally overwriting the files you wish to recover, we strongly recommend using a different drive than that which had stored the files you want to recover.


Data recovery for free
Your Companion for Deleted Files Recovery

If you are recovering from a removable storage device, attach it to your computer.
Launch Disk Drill. Select the disk or storage device from the list displayed in the app's main window.
Click the "Recover" button to start the scanning process. Disk Drill will return a list of the files that can be recovered.
Preview the list of files returned by the app and determine if the files you need are among those listed.
Upgrade to the Pro version of Disk Drill if you want to complete the file recovery.
Select a new location to store the recovered files.
☝🏿 Do not use the original location to avoid overwriting the files you are trying to restore.
Click the "Recover" button a second time to perform the data recovery. Disk Drill will restore the files to the new location you have selected.
Disk Drill can be an invaluable tool when you need to recover PSD files as well as any other types of files that may have been accidentally deleted.
How to Recover Unsaved Photoshop Files on a Mac
When engaged in editing photos or images there is always the possibility that you can be faced with the loss of unsaved files. Here are some methods that will help you avoid disaster and allow you to recover Photoshop files after a Mac crash.
Use Photoshop's Open Recent option. It may allow you to open a file you were recently working with so you can continue your editing.
Make use of Photoshop's Auto Recovery feature. You can set the application to automatically save your files based on a time interval of your choosing. To set this option, navigate to Photoshop's Preferences and then select File Handling.
Check the box next to Automatically Save Recovery information and set the time interval that you will allow to elapse between saves.The files that are automatically saved are stored in the folder 
~/Library/Application Support/Adobe/Adobe Photoshop/AutoRecover
► Navigate to this folder and see if the file in question is available. You should be able to click on the file and allow it to be opened with Photoshop.
---
As you can see, there are a number of options available to you when you need to recover a lost, damaged or unsaved Photoshop file on your Mac. While some of the methods such as auto recovery are built into the app, you may need to employ data recovery software such as Disk Drill to recover the fruits of your hard work. It is a better solution than starting over from scratch with the original image.