Viewing Stereoscopic Images with the MPO (Multi Picture Object File or simply stereo images) File Format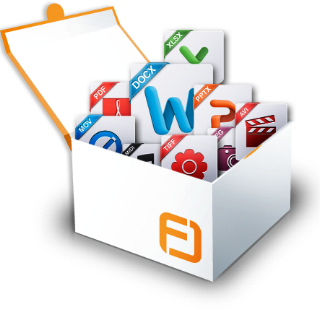 3D and 360-degree photography and videography is becoming increasingly more popular as the technology behind it is more accessible than ever. These days, you can purchase a high-resolution 3D camera or camcorder for just a few hundreds of dollars and use it to capture two images side-by-side. <br/ ><br/ >With a special stereoscopic image processing program, you can then process these two images to an anaglyph, a stereoscopic photograph with the two images superimposed and printed in different colors, and view it with 3D glasses.
Ordinary image file formats were not designed for 3D photography, so manufacturers and tech companies are coming up with new file formats, such as the MPO file format.
What Is a MPO File?
A file with the .mpo file extension contains two JPEG images. The full name of the MPO file format is JPEG Multi-Picture Format, and it's used by the Fujifilm FinePix Real 3D W1 camera, Sony DSC-HX7V, Panasonic Lumix DMC-TZ20, DMC-TZ30, DMC-TZ60& DMC-TS4 (FT4), HTC Evo 3D, and other 3D cameras.
Think of the MPO file extension as a container file format capable of storing images. With the right software, you can extract the original images and view them individually, or you can convert them into a single 3D image.
How to Open MPO Files?
The most popular application that allows you to preview and extract JPEG images from an MPO file is MPO Explorer. This Windows-only tool is simple yet very effective. It can be used directly from the command line, but it also comes with a convenient user interface which makes things just a bit easier.
With MPO Explorer, you can extract individual JPEG images, extract only odd or even images, extract all images, preview images stored in .mpo files, and view images from the context menu of Windows Explorer.
The only thing you can't do is turn the stored images into a single 3D stereoscopic image. To do that, you need to use the software supplied by the manufacturer of your camera. Sometimes this software comes in the form of a firmware feature built directly into the camera, and sometimes it comes as a program that you can install on your PC or Mac.
As 3D photography and videography becomes even more popular, we will certainly see quite a few alternatives to MPO Explorer pop up.
How to Recover Deleted MPO Files?
Despite the young age of the MPO file format, some of the leading data recovery programs already support MPO data recovery. Among them, Disk Drill stands out as the best solution for individual home users and enterprise customers alike.

Data recovery for free
Your Companion for Deleted Files Recovery
How to Repair MPO Files?
To perform MPO file recovery and repair broken MPO files with Disk Drill, simply go to the official website and download the free version of the software. Launch it, and select any storage device you want – Disk Drill supports all major devices, including iOS and Android smartphones and tablets. Then click on the Recover button and wait a short while for the program to do its job. When it finishes, it will should you a list of results, and you can just choose which files you would like to recover.