What is FLA File Format?
The full name of this file format is Macromedia Flash FLA Project File Format, which is shortened as FLA. This file type has been widely adopted by Adobe software users.
This file format was created for authoring with Macromedia application software, and it is now owned by Adobe Systems.
Characteristics and Uses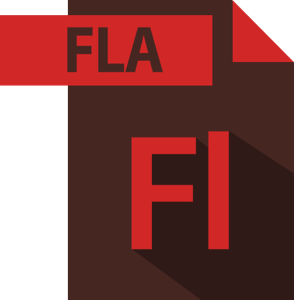 The information included in the file consist of vector image data for use in animations, and timelines used to control animation playback, and audio.
In addition, it may also include "bitmapped" video content, and references to ActionScripts. ActionScripts are scripts used to provide interactivity to the project.
In addition, FLA files saved in CS5 or later are also ZIP files that use open XFL format. This means that they can be opened and decompressed by programs such as 7z.
The XFL format has a folder structure. It is composed of files and folders that match a Flash file. It includes folders for the library and binary data, and XML files with settings and graphic information.
Brief History
Developed by Macromedia Inc. and now owned by Adobe Systems. Although there are no available initial specifications, in 2005 a revised specification was assigned number 8. Adobe has published later specification updates. The latest one available dates from 2008, and it is named version 10. 
Programs That Open FLA Files
Windows:
Mac:
Concerns
Since the SWF file format and the FLA file format are related, there is an open question, whether FLA files should be referred to as SWF version 7 or version 8. As there is not much direct information available for FLA files, it may be concluded from the SWF specification that it limits uncompressed audio to 44 KHz and 16 bit words.
How to Recover Deleted FLA Files
If you are an Adobe user, and you have lost some FLA files, you can easily recover them with Disk Drill.
Disk Drill is a file recovery application that is available for free!

Data recovery for free
Your Companion for Deleted Files Recovery
Once you have downloaded Disk Drill, performing a FLA file recovery is straightforward. The necessary steps are:
Click on the installer's icon and install the app by following the given indications.
Open Disk Drill and select the drive containing your files. Disk Drill automatically detects all connected drives. This application can do FLA recovery from several digital devices, such as internal and external hard drives, USB flash drives, memory cards, iPhones, and many more. It can also recover FLA files from image files.
From the main menu, select "Preferences", and then "Video". From the selection of video file extensions shown, select "fla". In this manner, you will narrow the search, as Disk Drill will only look for this type of file.
Click on the button "Recover". Disk Drill will scan the selected drive.
If you want to pause or save the scan session and continue later on, just click on the "PAUSE" button or the "SAVE" button respectively. Saved session can be continued at any time of your convenience. You can also cancel the process by pressing the "CANCEL" button.
Once Disk Drill finishes scanning your drive, it presents the results in the form of a list in a window. Files in the list can be filtered according date or size. Select the files that you are interested in, and restore them to a folder of your choice.
Your FLA file recovery is done!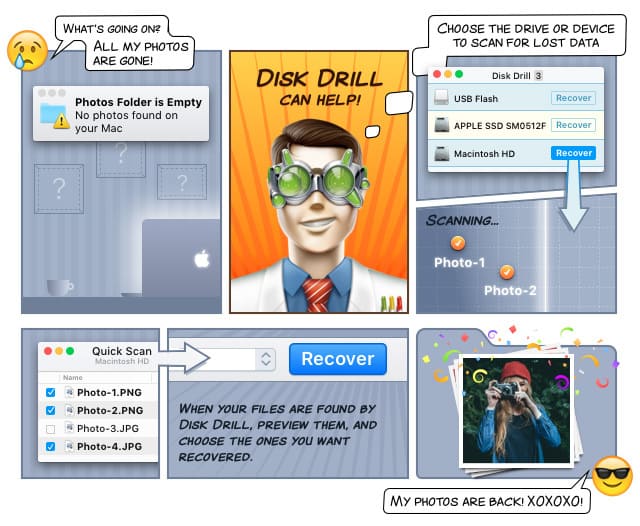 How to Use Image Files to Recover FLA Files
Image files are a bit-by-bit copy of a digital drive. They are very useful, as they allow for FLA file recovery without risking the original source. Their use is a standard procedure in Forensic procedures.
Disk Drill has the capacity to create image files from your drives. In order to create your image copy, just select the option "Extras" that appears next to every detected drive. Then, select the option "Back up into recoverable disk image" and follow the given steps. The image copy can be created in several formats, such as img and iso, which can also be opened with many other applications available on the market.
Once you have your image copy, you can use it to recover FLA files. The advantage of this procedure is that if you make a mistake, you don't damage the original source, and you can still create another copy and repeat the process.
Moreover, image files represent a good option for backups, particularly when applying the rule known as "3x2x1": three copies, two of them in different formats, one of them stored in a different place. When choosing the format, image copies represent a handy option, as they also contain deleted data.