Improve the Quality of Your Pictures with the SRW (Samsung camera RAW image) File Format
You can take your pictures to the next level by switching from JPEG to a raw file format, such as the SRW file format.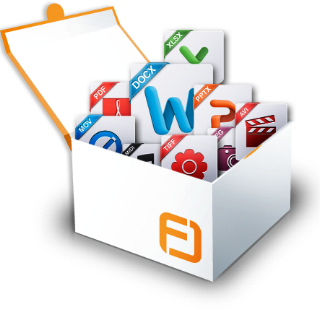 What Is a SRW File?
Files with the SRW file extension are raw images captured by a Samsung camera. A raw image contains minimally processed data directly from the image sensor. This allows for precise post-processing thanks to a wider dynamic range or color gamut. Just like analog negatives, raw images need to be developed before they can be viewed or printed.
A typical raw file contains a short file header which describes the content of the file, camera sensor metadata, image metadata, an image thumbnail, and sometimes even a JPEG version of the image. Every camera manufacturer uses a slightly different raw image file format. For example, Canon uses the CR2 file format, Nikon uses the NEF file format, and Epson uses the ERF file format.
Samsung's raw file format uses the SRW file extension. Unfortunately, the company doesn't provide their own digital darkroom, so users have to look elsewhere.
How to Open SRW Files?
Any file with the .SRW file extension can be opened by applications that support Adobe Camera Raw. This includes, Photoshop, Lightroom, After Effects, Bridge, and Lightroom, which is, in fact, built upon the same technology.
All of these applications are part of Adobe's Creative Cloud, a software as a service offering from Adobe Systems that gives users access to a collection of software developed by Adobe. Creative Cloud plans start at $9.99 for Lightroom CC and Photoshop CC. The most expensive plan costs $79.98, and it includes all Adobe applications as well as access to Adobe stock images. Students, teachers, and schools can receive substantial discounts from Adobe.
How to Recover Deleted SRW Files and How to Repair SRW Files?
CleverFiles, the developers of Disk Drill, believe that SRW data recovery shouldn't be complicated. As people living in a world powered by information technologies, we have to deal with very large amounts of data on daily basis. Even individual users are no longer safe on the internet. One doesn't have to store confidential information to fully experience how costly data loss can be. Just losing a large collection of SWR files can feel like a devastating blow.
With Disk Drill, you can perform SRW file recovery with nothing but a click of a button, and the software will even help you repair damaged SRW files. The latest version of Disk Drill supports data recovery from Android and iOS devices as well as regular hard drives, USB flash drives, and memory cards.

Data recovery for free
Your Companion for Deleted Files Recovery
Disk Drill is simple yet extremely powerful. It can recover over 200 file formats, and it comes with several disk tools designed to help you better manage your data. Among them is a free S.M.A.R.T. disk monitoring tool, a disk cleanup tool, a duplicate finder, and others.