What Is FCP File Format?
FCP files are used by Final Cut Pro, the video-editing software initially developed by Macromedia Inc. and later by Apple Inc. The latest version is Final Cut Pro X 10.3, which runs on OS X El Capitan or later versions.
Characteristics and Uses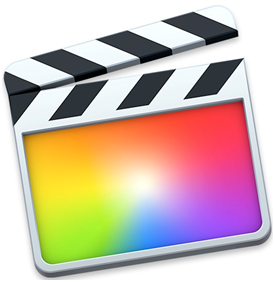 This program works on a project base. Each project has separate files: a project file, media source files, render files and cache files.
Project files have the extension FCP. However, in the latest version, Apple changed the extension of Final Cut Pro project files to FCPX. Media source files are imported from the system, and contain recorded data or loaded information.
In addition, this application also generates other files, such as render files, cache files, that contain data on filter effects, audio characteristics, and others.
Final Cut Pro is very popular with professional and hobbyist video makers. It has been used in many major films such as The Rules of Attraction (2001), Sky Captain and The World of Tomorrow (2004), Cold Mountain (2005), Dreamer: Inspired by a True Story (2005), Happy Feet (2006), The Simpsons Movie (2007), No Country for Old Men (2007), By the People: The Election of Barack Obama (2009), X-Men Origins: Wolverine, Courageous (2011), The Girl with The Dragon Tattoo, The Patrol (2013), and many more.
The success of this application is partly explained by its design based on non-computerized editing workflows. The interface includes four main windows: the Browser that lists all clips, is similar to the traditional film stacks. The Viewer, which is similar to older source-monitors. The Canvas that reflects the traditional programs used for video editing. And the Timeline, which echoes the physically-edited earlier systems.
Final Cut Pro has been rewritten by Apple as Final Cut Pro X.
Program That Open FCP Files
Mac:
Concerns
The latest version of Final Cut Pro doesn't recognize FCP files. However, 7toX, a third-party software developed by Philip Hodegetts can be used to migrate old FCP files into the new FCPX format.
How to Recover Deleted FCP Files
In our present digital lives, it is quite common to mistakenly delete a needed file. Luckily, Disk Drill will probably recover it without much effort from your part.
Disk Drill is a data recovery application that works on the principle that when you delete a file, you actually only remove a reference to it. The content remains untouched until overwritten by the operating system.
Disk Drill is available for free!

Data recovery for free
Your Companion for Deleted Files Recovery
Once you have Disk Drill on your machine, it is easy to recover FCP files. The whole process is a follows:
Download Disk Drill from one of the above links.
Install Disk Drill by clicking on the installer's icon. Then follow the given steps.
Open Disk Drill by clicking on the app's icon. Disk Drill will list all connected devices. This app supports many drives, including internal and external hard drives, USB flash drives, memory cards, iPods and more. Select the one that contains your deleted files.
Narrow the search by selecting "fcp" file format from the main menu.
Start the recovery. Disk Drill uses several powerful search algorithms.
You can pause or cancel the scan. You can also save the session, and continue later on, without any loss of the work already done. This is a useful functionality, as the scan of large drives may take long hours.
Once the scan is completed, Disk Drill shows the results in the form of a list. If Disk Drill couldn't recover the link to a file, then it will show the filename in a generic manner, such as file0001.fcp.
You can narrow the list by using the available filters by date or size.
Select the files you want and retrieve them to a folder of your choice.
You have finished your FCP recovery!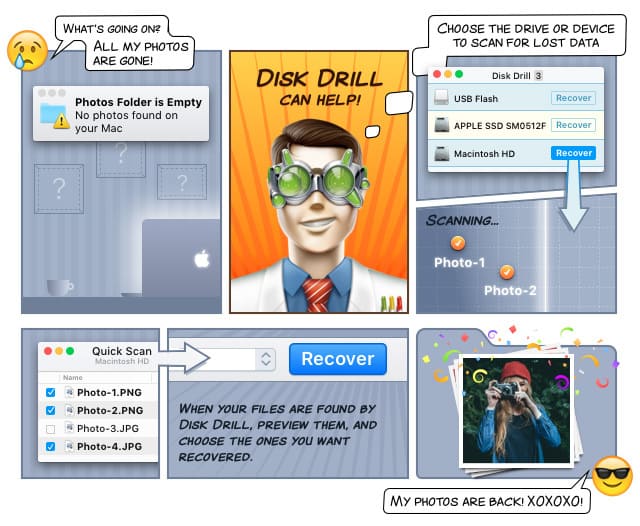 How to Use Image Files to Recover FCP Files
FCP file recovery is safer if done on an image copy of the drive. An image file is a bit-by-bit copy of a drive. Thus, it contains all available data, including deleted files. On the downside, it also contains empty space, which in some cases can amount to a considerable size.
Disk Drill helps you in creating an image copy of your drive, and allows you to attach it to the program and perform the scan on it, in the same manner as previously explained.
As a result, the original drive remains untouched, making the use of image files a standard practice in Digital Forensics.