If you are missing an FCP file, you might find yourself stuck with an unfinished project. You may have accidentally deleted them, formatted your drive, experienced disk corruption, or even got attacked by a virus – if this is the case, stop using your drive until you finish reading this article. Otherwise, you may overwrite the data.
Act fast, and you can still recover FCP files intact and continue working on your project. This article provides information that explores FCP files, how to recover them, and the different ways to open them.
What is an FCP File?
FCP files are used by the video-editing software Final Cut Pro, which was initially developed by Macromedia Inc. and later by Apple Inc. The most recent version is Final Cut Pro X 10.6 (El Capitan or later), which uses .fcp. Other recent versions of Final Cut Pro use .fcpx or FCPX files –  however, all recovery methods below are applicable to both FCP and FCPX files.
FCP files carry video editing data such as video clips, timecodes, composition nesting, filters, and more. These make up a Final Cut Pro project. You can usually find these files in the Home > Movies folder on a Mac.
💡 While the latest Final Cut Pro is "technically" Final Cut Pro X to differentiate it from the 2009 Final Cut Pro release, you can find it on the Apple website and App Store as "Final Cut Pro."
How to Recover Deleted FCP Files
If an FCP file goes missing, certain effects may be missing from your project, or your project may not even open at all. Fortunately, there are multiple ways to recover deleted FCP files – and even if your project was unsaved, you can resume it once the files have been replaced in the source folder.  Below, we guide you step-by-step through 3 of the most effective methods. Read on.
Method #1: Recover FCP Files with Software
Data recovery software is, hands down, the best solution to recover FCP files. Even if you deleted them, or the drive you used to store them is totally dead – it's an easy job for the right tool. We'll be demonstrating this method with the software Disk Drill, as it's highly effective at data recovery while being easy to use even for the least tech-savvy user out there. Here's how to do it:
If your files were located on an external drive, plug them into your computer. Otherwise, skip to step 2.
Download and install Disk Drill.


Data recovery for free
Your Companion for Deleted Files Recovery

Launch Disk Drill by opening Finder > Applications > Disk Drill.

Select the drive that contained your missing FCP files, then click "Search for lost data."

Wait for Disk Drill to complete the scan process, then click "Review found items."

Type ".fcp" on the search bar in the top-right corner of the screen to hasten your search.

Use the checkboxes on the left-most column of the window to select the FCP files you want to retrieve, then click "Recover."

Select a location where Disk Drill can save your recovered files, then click "OK." Remember not to save them to the same drive you just scanned – you might overwrite the files in the queue.

⚠️ Disk Drill's Basic plan does not offer free data recovery for Mac, but it offers 500MB worth of free data recovery for Windows.
Method #2: Recover FCP Files from Windows Recycle Bin or Mac Trash (Even for External Drives)
If you just recently deleted your FCP files from your computer, you can likely retrieve them from the Recycle Bin on Windows or the Trash folder on Mac. On Windows, the Recycle Bin is usually located on your desktop. On Mac, you can find the Trash folder on the right-most side of your dock.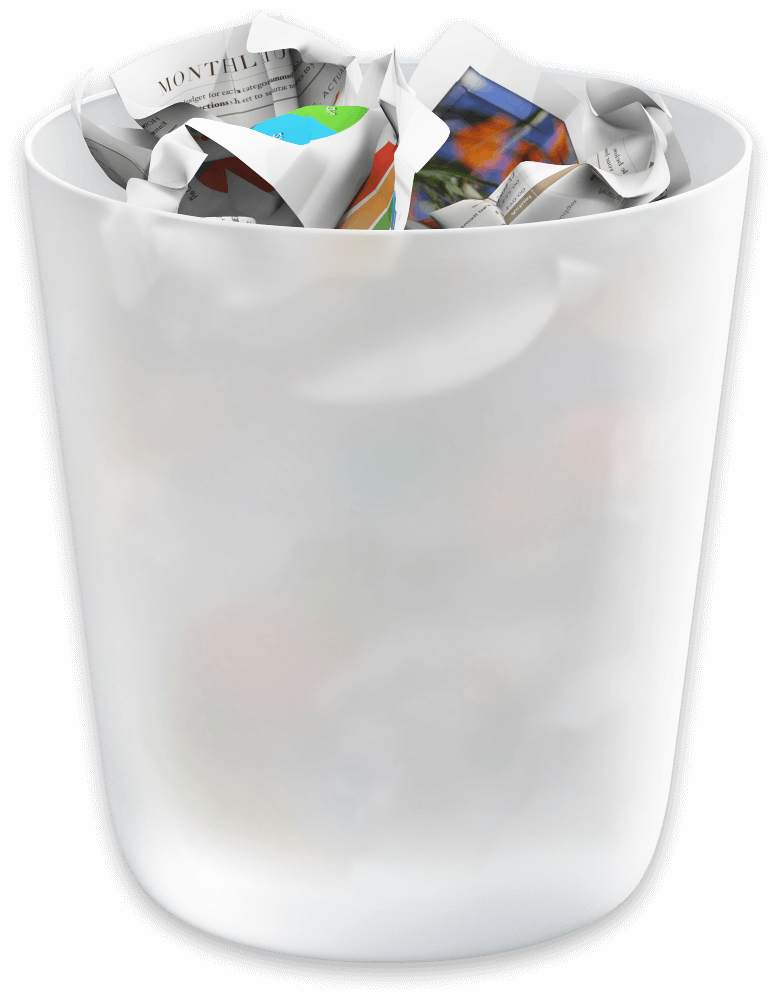 If you right-click the files located inside, you can hit "Restore" for Windows or "Put Back" for Mac to restore them to their last original location.
But did you know that external storage devices also have their own deleted items folder? If you plug in your drive to a computer and hit (CMD + Shift + .) on Mac, you should be able to see the hidden .Trash folder. Right-click your files and click "Put Back."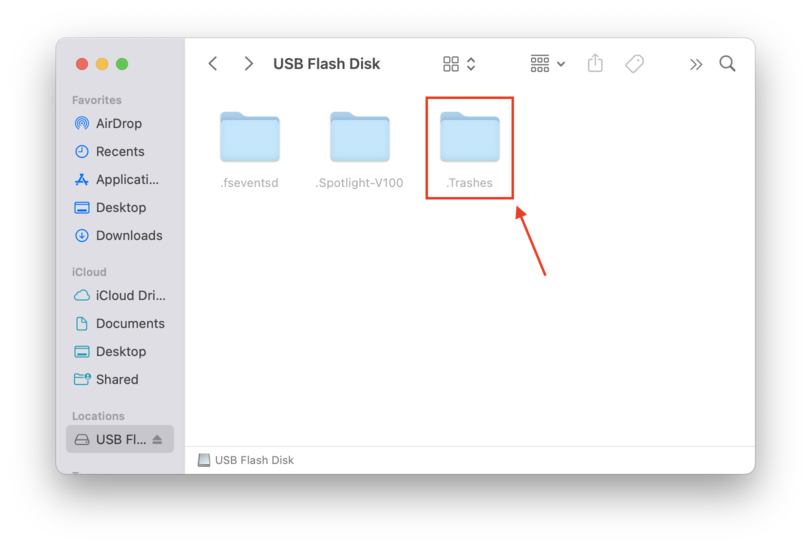 On Windows, click "View" > "Options > "View tab, select "Show Hidden Items" and untick "Hide protected operating system files." Click "Apply", then close the window. You should now see the external drive's Recycle Bin folder. Right-click your deleted FCP files and click "Restore."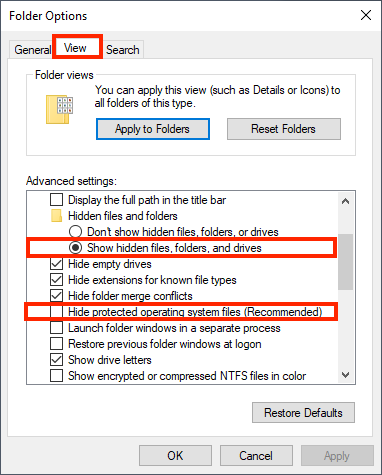 Method #3: Restore From a Recent Files Folder
It's also possible that your FCP files aren't actually gone – maybe they're just lost. Both macOS and Windows have their own versions of a "Recents" folder that contains files that you recently created, opened, or moved. 
On macOS, you can usually locate the Recents folder on Finder's left sidebar. If it's not there, click Finder on the Apple Menu Bar, then click Preferences > Sidebar tab > and tick "Recents" under the "Favorites" category. Once you're in the Recents folder, type ".fcp" on the search bar to only see files related to Final Cut Pro.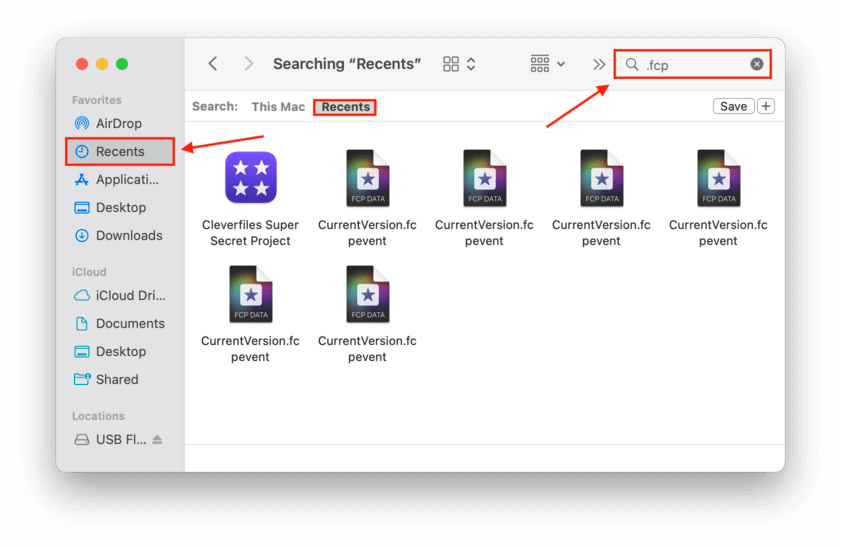 On Windows, the recents folder is called "Quick Access" and is also located on the left sidebar of the File Explorer window.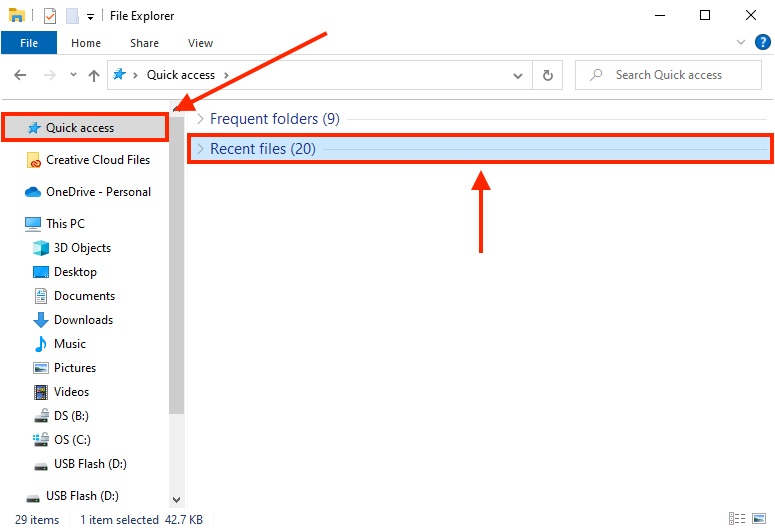 Another way to access your recent files on Windows is to hit (Windows + R) and type "recents" on the search bar. Hit "OK" to open a list of your recent files.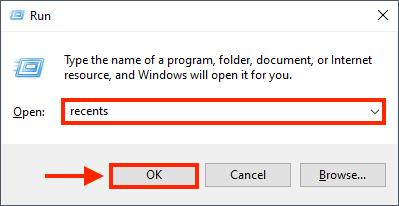 How to Open FCP Files on macOS and Windows
If you don't have the right software, you won't be able to open files with the .fcpx or .fcp extensions. Given how many types of files are present in a Final Cut Pro project, there are just as many software that can open and even edit certain files. These range from simple file viewers to video editing suites.
Programs That Open FCP/FCPX Files
Here is a list of the most commonly available tools you can download to open, view, and edit FCP and FCPX files for macOS and Windows: