What is BPN File Format
A .BPN file is an autosaved backup file automatically created at regular intervals by ArchiCAD, when the backup option is set. This option can be found in the Data Preferences Section of the application.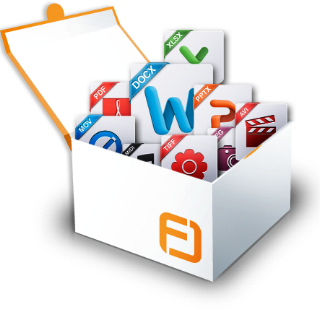 The .BPN file contains a backup of an ArchiCAD project. An ArchiCAD project has a .pln extension . Both types of files are saved in the same directory. As a .BPN file is an actual .PNL file as it was last saved, if your original file project becomes corrupted, you can use your backup by just changing the file extension from .BPN to .PLN.
ArchiCAD is a Building Information Modeling program developed by Graphisoft. It is a design app with 2D and 3D drafting capabilities.
This product allows you to create virtual constructions, using many elements, such as virtual windows, walls, roofs, doors and furniture. It can be used to design buildings, interiors and urban areas.
The app was created in 1982, and it was considered revolutionary at that time, because of its capacity to store large amounts of information for its 3D models. At present it contains advanced features, such as the Teamwork option, which allows multiple users to work simultaneously on a project. Third parties have created other features; including the Geometric Description Language, a scripting tool that helps you in creating new components.
ArchiCAD has versions for Mac OS X and Windows, and is available in commercial, educational and 30-day trial versions. The education version produces files with a watermark. The free trial version is provided with complete functionality.
This app is available in numerous languages, including English, Portuguese, French, Spanish, Japanese, Russian and Simplified Chinese. Documentation is also available in many different languages.
Graphisoft is a subsidiary of Nemetschek, and has headquarters in Budapest, Hungary. The company has offices in the United States, the United Kingdom, Germany, Spain and Japan. Nemetschek is a vendor of software for the construction industry, with headquarters in Germany.
How to Open BPN Files
| | |
| --- | --- |
| Operating System | Software |
| Windows: | ArchiCAD |
| Mac: | ArchiCAD |
How to Recover Deleted BPN Files
You may have deleted a BPN file for many reasons, amongst them, an unintended deletion. However, if you need to reverse the operation, you can use Disk Drill, a data recovery app developed by Disk Drill that is available for free!

Data recovery for free
Your Companion for Deleted Files Recovery
Disk Drill uses powerful algorithms capable of repairing and reconstructing data still available on the drive. This is possible, because when you thought you had deleted the file, you had actually only erased a reference to the content of the .BPN file. In practice, the data remains intact, until overwritten by the operating system.
Steps for Recovering BPN Files Successfully
It involves a straightforward process to recover BPN files. In order to do so, just follow these steps:
Download Disk Drill
Install Disk Drill by clicking on the installer's icon. Then follow the given steps. The program will do the hard part of the job.
Open Disk Drill by clicking on the app's icon. The application will detect all connected devices and list them for you.

💡Disk Drill supports a wide set of digital devices, such as internal and external hard drives, USB based drives, memory cards, and many more. In addition, the app lets you perform a BPN file recovery from image files, by attaching them to the program.
📍Image files are a very useful tool, particularly for Digital Forensics, as they are a bit-by-bit copy of a digital drive. As such, they are an exact copy, which also contains deleted material.

Narrow the search by choosing the .bpn file extension from the "Preferences" menu. In this manner your BPN recovery will be faster and more efficient.
Ask Disk Drill to begin with the BPN recovery. Once initiated, the process can be paused or cancelled at any time. The process session can also be saved and the BPN recovery continued later on, without any loss of the work already done. This feature is particularly useful when working with devices of a large size, as the BPN recovery can take many hours.
Once the scan is completed, Disk Drill shows the results of the BPN recovery in the manner of a list. This list can be easily narrowed down by using the filters by date or size provided with the app.
Select the .BPN file(s) that you are interested in, and retrieve it (them) to a folder of your choice.
You BPN recovery is completed.